Where we dined this week…
Kausmo
Locating Kausmo at Shaw Centre isn't the easiest task. But once you've succeeded in sliding the non-descript door open, you'll find yourself in a home kitchen, of sorts. Muted hues awash this 16-seater – bearing a comforting resemblance to something out of a Muji store. Granted it's a small space, but you'll be in the good hands of co-founders Lisa Tang (formerly from Jaan, Pollen and Les Amis) and Kuah Chew Shian. The ladies solely run the show here with chef Lisa firing up in the open kitchen and Chew Shian settling in as a welcoming host. The level of intimacy might feel startling at first, but a glass of kombucha (yes they make their own) in – and you'll be chatting them up like old friends. The vision here is simple: Creating a stellar meal from oddly-shaped, oddly-sized, overstocked and over-ripen ingredients, so to reduce the climate's endless cycle of food waste. These are foods that are typically unfavourable to retailers and supermarkets, so they're not exactly perfect through our naked eyes. But they taste just as good – if not better – as Kausmo aims to testify through creative techniques and a keen eye for local flora and fauna. We suspect both of them are secret horticulturists. The snacks arrive – in a sophisticated yet casual mien; mushroom pate (stemming from open-capped shrooms that are visually unacceptable to most restaurants) atop of an almond cracker and crispy sea bass belly over a peppery rami nettle. Every plate here puts up an underrated ingredient and plants and herbs from our city's flourishing garden – be it a wagyu chuck tender paired with a heady vegetable jus and smoked pumpkin puree or tortellini stuffed with shredded kampong chicken and tomato puree. Flavours are bold, yet balanced while accompanied with a brief education on the construction of the dish. You take home pockets of insightful knowledge, that encourages one on lesser-known bits of a common ingredient and the ways you could make that a delicious product. And if there's anything we want more of, it would be chef Lisa's tribute to her Teochew heritage – wild fish congee (embodying brown rice cultivated from a small-batch local producer) punctuated with fragrant notes from java ginseng and coriander as well as chilies that are fermented in-house. It might have been a set-course meal, but we were definitely gunning for seconds. –JS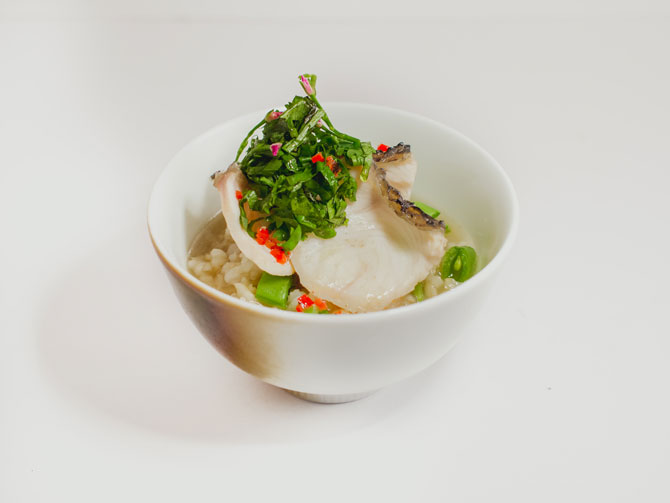 Hero dish: Wild fish congee
Estimated calorie count: 164
1 Scotts Road, Shaw Centre, #03-07, Tel: 8126 8538
Opening hours: (Tues-Sun) 6.30pm-10.30pm
La Dame de Pic
Echoing Raffles Singapore's history of being the first hotel to appoint a French chef back in 1899, it seems befitting that Le Dame de Pic by renowned chef Anne-Sophie Pic has found a place to call home in our national cavern. Taking over the space of Raffles Grill, the 42-seater has pulled all the stops with a design philosophy by award-winning Champalimaud Design (led by Alexandra Champalimaud) – soft pastel pink hues fall easy on the eyes, while elegantly paired with plush velvet seats and statement art pieces suspended from the ceiling. A standout that is worth a quick snap has to fall on the gold chandelier, stemmed from tiers of discs with laser-cut spades, which symbolises La Dame de Pic, also known as queen of spades. Our meal kicked off with petite snacks, in the form of an airy honeycomb cookie bearing mushroom puree and ginger gel. It was light, impressionable and a snack that well, superseded its humble function. A few other snacks and palate cleanser arrived, and we found ourselves gravitating towards Pic's vision of French fine dining. It's not one that is heavy on palate, nor is it overbearing with bold, heady flavours. It's gentle, sophisticated and often translated through floral, aromatic notes that can come in the form of edible flowers and base ingredients used within the dishes. As seen in her famed dish of berlingots — essentially pasta parcels with a molten French fondue centre – which now comprises of a herb of grace, known as 'chou cao'. Also, the pasta dough is matcha-flavoured – a subtle ode to its arrival in Asia. The main event, undeniably, was the Wagyu Saga beef. Cooked over coals, the medium-rare slab was easily knifed like butter, and tasted divine with a splash of beef jus. Nothing was over-seasoned or jazzed up. A few courses in, and we felt in control of our bodies, as opposed to an imminent food coma even before dessert had settled in. Speaking of which, a perfumed medley of confit Batak berries, strawberry consommé, and geranium rosat sorbet fell on our leather-plated tables, and concluded the meal. In our books, with or without the starry accolades, La Dame de Pic Singapore is here to remind us that a heavyweight in the culinary scene has arrived, and she's clearly a force to be reckoned with. –JS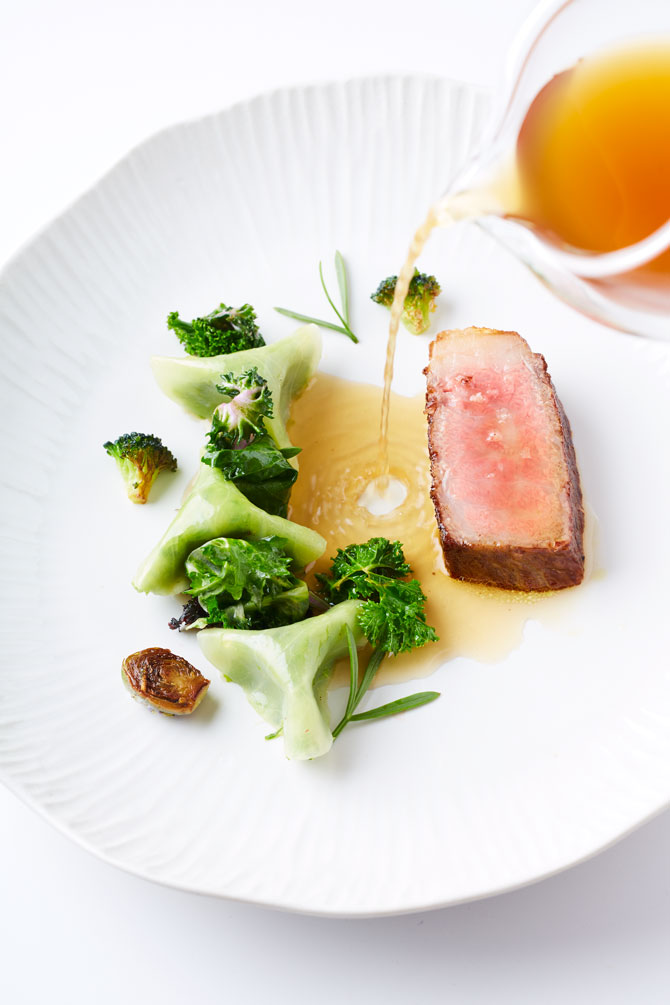 Hero dish: Wagyu Saga beef
Estimated calorie count: 312
1 Beach Rd, Raffles Singapore
Opening hours: (Tues-Sat) 12pm-2pm, 7pm-9.30pm
The Alkaff Mansion
When it comes to romantic meals complete with the perfect vibe, there are several tried and tested options we're constantly on the lookout for. Whether its breezy alfresco refreshments out on a patio setting, leisurely dining within fancy environs of a cosy, plush-seated restaurant, or having drinks as your main course while a series of scrumptious bar snacks are served to you from an open kitchen. Rare is the occasion that all these options can be found within a singular historic building – but that much is true of The Alkaff Mansion. Out of three establishments housed within the greenery-shrouded setting of this hilltop getaway, we sampled the offerings from TXA Pintxo Bar and UNA – both homages to the exuberant Basque culture of northern Spain. Particularly, TXA (pronounced cha) is the first bar operating in Singapore that single-mindedly presents the pintxo experience, staying steadfastly true to their Basque roots with these bite-sized bar snacks. Favorites from the first type of pintxo, the buffet-style barra de pintxos (pintxos at the bar), included the Pintxo Igeldo featuring confit tomato topped with tuna, anchovies and piparra, and the delightful Crema De Roquefort Con Manzana Y Nueces. Appreciative sighs echoed across our bar-side table as we bit into this deceivingly simple snack with Roquefort cream, apple jam and walnuts. Then, on to the pintxos al momento style (pintxos prepared on the spot): the Txangurro A La Donostiarra (gratinated crab in its shell) was the scene-stealer, just a spoonful of which had the ability to send you into the ocean's depths accompanied by bold flavours of the seafood at its purest. Don't forget though, that TXA Pintxo Bar isn't just about the pintxos – they're a bar too (read: their selection of cocktails, spirits and wines will delight a wide range of palates). Of course, as filling as the bar snacks were, you can go all-out with full meals just upstairs – the second-level UNA welcomes diners with unapologetically authentic Basque cuisine. Take the Fideua De Calamares for instance: fresh squid ink and a sofrito sauce covers each strand of fideos pasta (a type of Spanish noodle), tossed in a skillet with crispy calamari and cooked paella-style. Or an actual paella dish, the Paella De Chorizo Y Habitas, replete with sliced and sautéed chorizo sausage, along with fava beans, saffron and aioli – the signature tastes of Spain. For dessert, go with the Arroz Con Leche De La Abuela if you want the unique creation of a sweet floral fragrance arresting your senses while biting into occasional bursts of flavor from the sherry grapes hidden within the rice pudding's zesty, cinnamon and vanilla-laden richness. –MS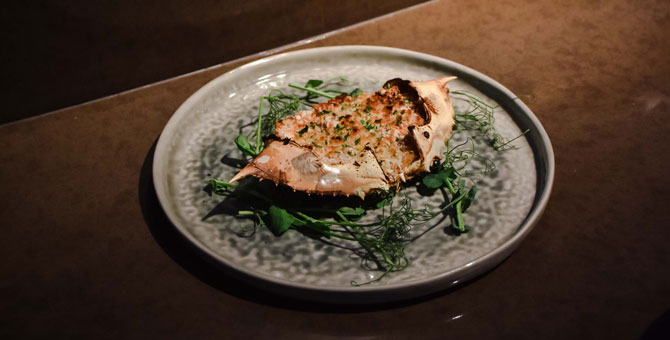 Hero dish: Txangurro A La Donostiarra
Estimate calorie count: 152
10 Telok Blangah Green, Tel: 6773 0070
TXA Pintxo Bar opening hours: (Tue-Sun) 5pm-11pm
UNA opening hours: (Wed-Sun) 6pm-10.30pm
Where we're looking to dine…
Sentosa GrillFest
When Sentosa's beaches are about to be taken over by rows and rows of establishments spanning over one kilometre set to offer over 130 food and beverage options, our pupils instinctively dilate. Sentosa GrillFest this year will feature a right-on-the-beach tepee barbecue pit that's three metres tall and manned by Slake's Chef Jeremy Cheok. That means munching on premium smoky roasts while relishing the feeling of wiggling your toes into the sand. This event is said to be a chockful of Instagrammable moments — think a GrillFest-exclusive gelato bomb from Gelatissimo and a gourmet market full of raw ingredients from Angliss that can be personally selected and sent for onsite preparation.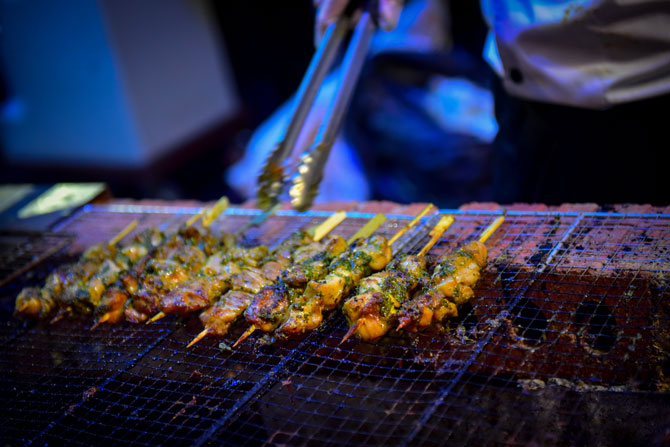 Siloso Beach, Sentosa
Operating days: 19-21 July, 26-28 July, 2-4 August, 9-12 August
Opening hours: 4pm-11pm
Afuri Ramen
A mountain of the same name – that's what inspired the first Afuri Ramen to open in Japan and subsequently blow the minds of patrons with a signature yuzu shio ramen. So even though the recently-opened Funan boasts an extensive list of impressive restaurants within its premises, the Afuri Ramen name still caught our attention with ease – the reputation of their legendary broth precedes them, after all. Now we wonder if the Singapore branch will live up to expectations…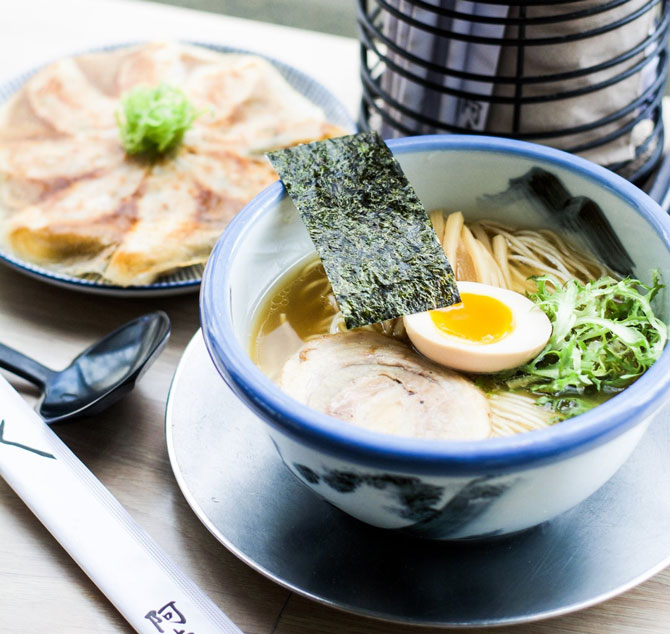 #B1-29, 107 North Bridge Rd, Tel: 6970 1386
Opening hours: (Mon-Sun) 11.30pm-3pm & 5pm-9pm
Read more food reviews.
*All calorie tabulations are derived from MyFitnessPal and are estimated per serving.