First impressions count. And don't let anyone tell you different. On that note, one of the first interactions you'll have with a car is opening its doors. Of course, some of them will be more dramatic than others, which will give you a pretty good foretaste of things to come.
So, it's only right that dramatic doors and dramatic cars pretty much go hand in hand, like peanut butter and jelly, or to give it a more local flavour (literally), kaya and toast. Gullwing, scissor, beetle-wing, or maybe even dihedral, whatever carmakers want to call it, all we can say is they're gorgeous and lend a great deal to a car's theatrics. Here are our favourites.
BMW i8
The BMW i8 is amazing for a good number of reasons, one of them being its ability to go for 55.5km on a single litre of fuel, thanks to its innovative petrol-electric powertrain. It'll run for just under 40km on electric power alone, so if you're judicious with the throttle (but really, why would you on a sports car like this) you could technically complete most commutes without having emitted a single gram of carbon dioxide out its tailpipes. Or that the i8 is made mostly from carbon fibre, the space age material also used to construct race cars, a material that's incidentally on display once those beautiful doors are open.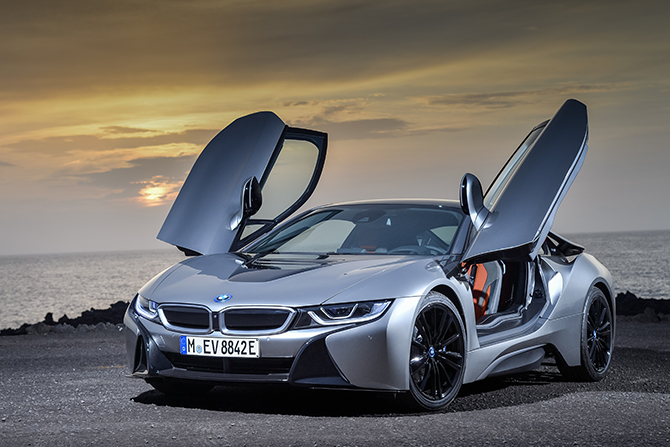 Lamborghini Aventador
It's perhaps fitting that Lamborghinis will always be known for having mad-looking doors, since the cars they're fitted to are equally loony. Beginning with arguably the world's first modern supercar, the Miura in the 1960s, which had doors that resembled the horns of a bull when open, and the scissor doors of the Countach in the 1980s, we now have this, the Aventador. Continuing a proud tradition for the past half-century, the Aventador certainly doesn't disappoint. And so intrinsic is the idea of scissor doors to a flagship Lamborghini supercar, the Aventador even carries it over on the open-top Roadster model. Now who says you can't have your cake and eat it?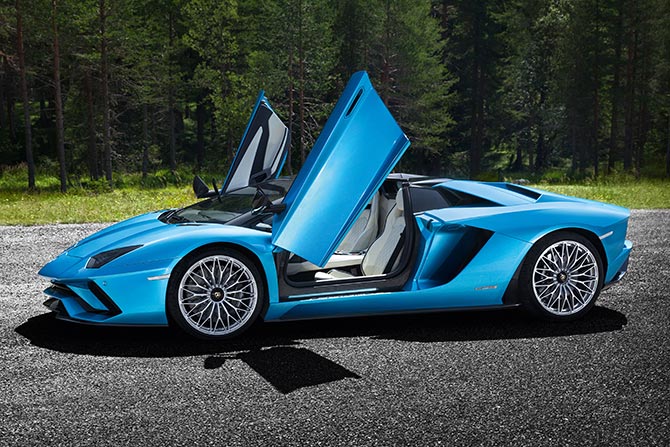 McLaren 720S
A McLaren with dihedral doors in not a new idea. In fact, they've been put on McLaren's road cars since the advent of the legendary F1 road car two decades ago. Where the dihedral doors (doors that open up and out, instead of just up) on the 720S differ is that a part of the glass roof is attached to the doors. And that's not the only cool thing about the doors on the 720S, because their "double skin" construction also makes them an aerodynamic element, channeling cooling air from the front of the car to the air intakes along the car's flanks.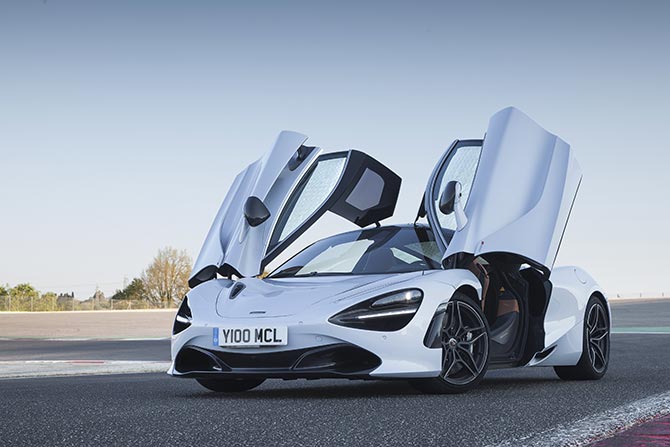 Rolls-Royce Dawn
We doubt there will be many people who will disagree with the statement that the Rolls-Royce Dawn is the absolute last word in luxury convertibles. So it's only appropriate that it comes with reverse-hinged coach doors. As with everything Rolls-Royce, there's a good reason behind their inclusion. Regular doors inhibit you getting in/out of your car, and worst of all, simply get in the way when someone (your butler, hotel doorman) opens them for you. And if you're worried about closing them on your own — the horror — because your butler has the day off, don't worry, they can be shut automatically with the press of a button.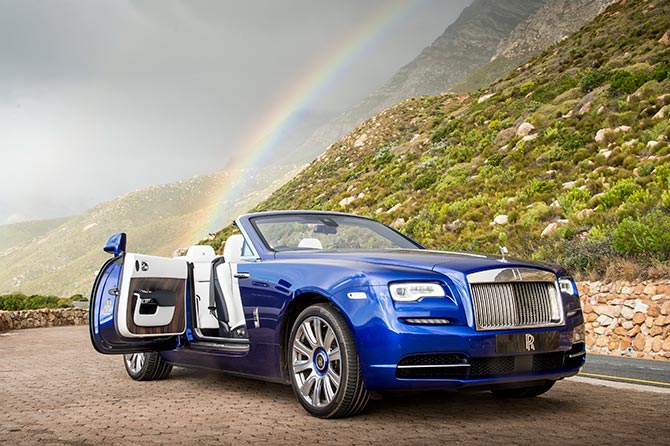 \
For more motoring stories, click here.