It's easy to spot a Mini Electric on the road. Modelled after the 3-door hatchback, the iconic build fronts a couple of bright yellow traits — from the side mirrors to the front bumper. There are also the preppy wheels, resembling blades from a fan, and doubling down on the futuristic package. A tad bit ostentatious, but a fitting touch when it comes to Mini Cooper. The British brand has done a fine job at its foray into the EV scene — overcoming the barriers while maintaining the same build and drive mechanism as one would be familiar in a 3-door. Of course, there are differences to spot — almost like a fun game that the brand has devised.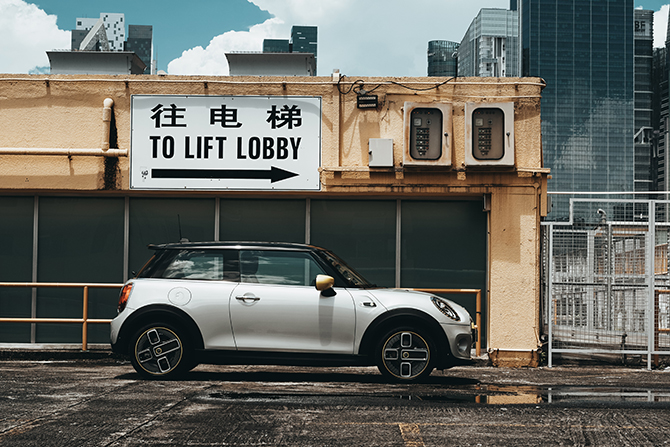 The electric motor is powerful, and extremely responsive. It might lose out if you're squaring it off to other EVs when we're talking range, but it works as a good starting point especially for the Mini die-hards. The brand has successfully incorporated the tricky parts of an electric car — like the battery itself (ours was the Cooper SE, encompassing a 32.6kWh battery pack), to which they have built deep within the vehicle's floor. Hence, you won't find any space compromised at the boot. Music to the ears, especially when you are already dealing with a small car, the last thing you might want to hear while purchasing a big ticket item is losing out on luggage volume.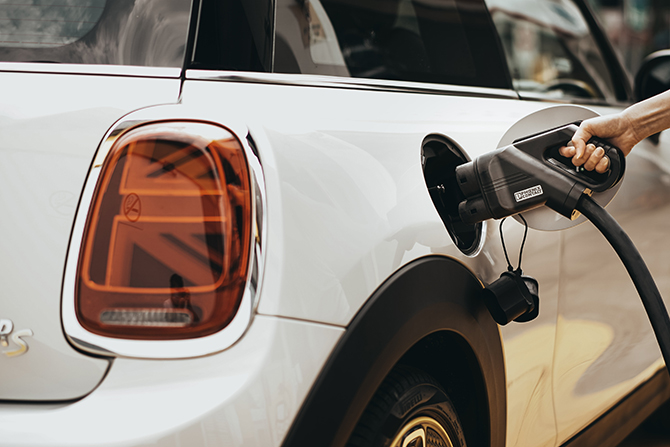 Onto its motor, which runs on 184hp, there's ample power to cruise along the city's highways if you're feeling up for it. That alongside the one-pedal handle, the car is acutely sensitive, just by a sheer degree of pressure control on the accelerator could halt your car rapidly. We worked around disregarding the brakes, just to test the waters on how superior the energy return was, and boy did it deliver. Of course, the feature of regenerative braking, can be adjusted to a lower level, but its default comes on a higher scale. To make your days easier, it's best to get used to one-pedal driving.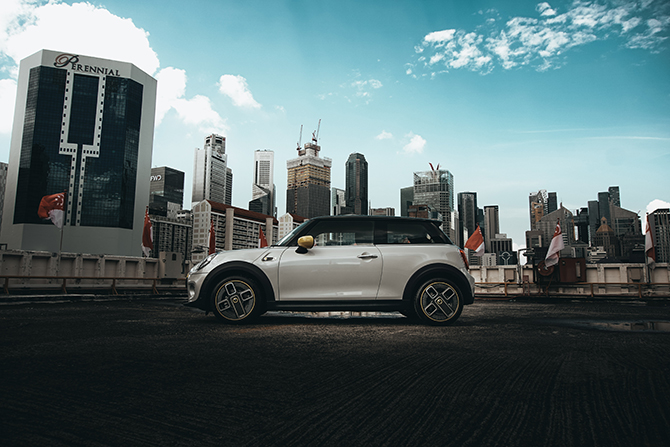 Inside, the car's circular console will still make your inner child beam, while switching up most of its vital information at the driver's seat. You'll find how fast you're running along, the power output, and of course, the essential bit of battery life left in the machine.
The Mini Electric is now available in Singapore. Click here for more information.