Where we dined this week…
Whitegrass
Let's address the elephant in the room: This isn't the same Whitegrass that earned the stars back in 2017, nor is it the same without previous chef-owner Sam Aisbett at the helm. Skip the botanical interiors, snazzy furniture, and right down to the name, you should enter on a clean slate, while disregarding what you previously knew and adored about the restaurant. The cuisine now reads as French with a Japanese twist – as headed by head chef Takuya Yamashita. Riding on one of his passions – nature – all of the dishes hone the ethos of extracting the purest and natural flavours from the ingredients employed. The small starter, somen (extracted from Nara prefecture) in lobster dressing and dressed with ossetra caviar was delightfully al dente, while preserving the piquant profile of the wheat noodles. We did wish it could have been a meal on its own. There were hits, but also misses. Snacks like Japanese flying fish enveloped in savoy cabbage and a squid ink cake with chicken liver pate felt like it was missing another crucial ingredient or perhaps a final binding agent to tie the flavours together. As with the Hokkaido crab, as fresh as it fell on our plates, was glazed with a glossy citrus jelly of sorts. That did leave us feeling confused. What followed after instantly picked up – a stuffed wing of pistachios, mushroom paste and plump rice sitting in a pool of chicken consommé (that has a history of 150 years). A moreish bowl through and through, because one must savour the savoury broth till the very last drop. Of course, having the freshly-baked black sesame brioche to soak up the profound juices makes it easier. By now, you could be ready to welcome dessert – but no, there are mains to plow through. Like the murata beef, which was decadently rich, and perfectly cooked. But by then, the previous plates had already consumed most of our stomach room – making it difficult for us to love the marbled slab of meat. Or rave about it here. –JS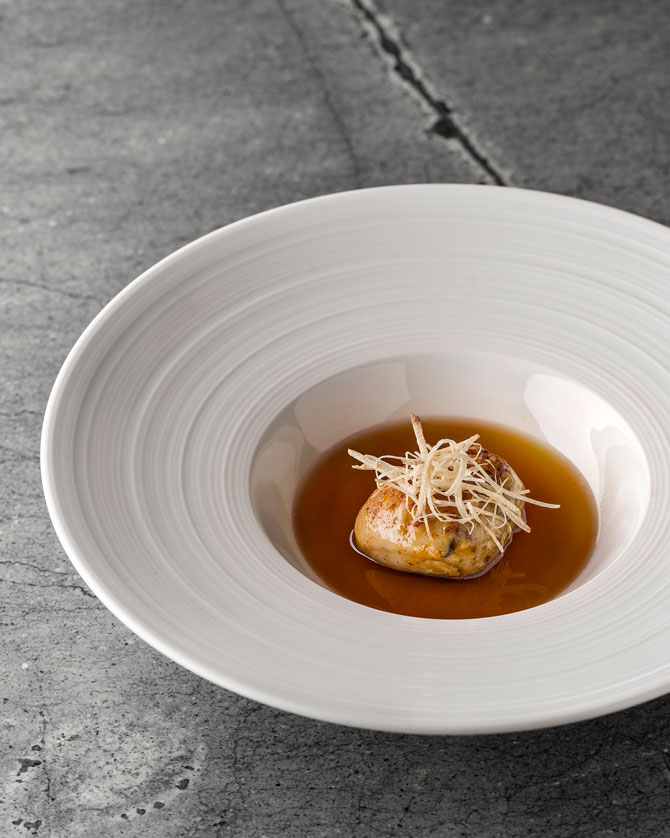 Hero dish: Stuffed wing
Estimated calorie count: 242
#01-26/27 Chjimes, 30 Victoria Street, Tel: 6337 7810
Opening hours: (Tues-Sat) 11.30am-2.30pm, 6pm-9pm
A three-course lunch menu is priced at $68++. For dinner, a five-course menu is available at $168++ per person, while an eight-course menu is priced at $228++ per person.
Ding Dong x MasterChef Singapore Former Finalists Present Home, Truly
Singapore is renowned for many glorious things – and, needless to say, food is up there on that list. With National Day swinging 'round in a couple of weeks, we can't think of a better way to celebrate this wonderful city than… to eat. One of our favourite restaurants, Ding Dong, will be hosting three ex-MasterChef Singapore finalists in its kitchen for two special nights on 2 and 3 August, with head chef Miller Mai, Zander Ng (winner), Genevieve Lee (runner-up) and Aaron Wong (finalist) serving reimagined Singaporean dishes from their childhood. The menu, which we've had the privilege to preview, is deceivingly humble, but the dishes are decadent, and almost ambitiously so. We started with chef Miller Mai's snacks – kuih pie tee with chili crab filling, rending beef cheek mini bao, and scotch egg with nuoc cham (that watery Vietnamese dipping sauce for spring rolls) – which were easy to overeat and right on point with the flavours they're supposed to deliver. Next came Aaron Wong's 'Sanshui' cold chicken terrine with ginger-garlic gelee and scallion oil, a reinvention of the traditional dish's textures while staying true to the taste. Zander Ng's otah-otah, served in the form of a dense, orange block of seafood custard with kaffir lime gel and coconut slurry, is a one up on all the otahs I've ever put in my mouth. Admittedly, I don't eat a lot of otahs because they mostly taste like a heavily spiced pudding, but Ng's piece of work is bright, rich, and, if you pay attention, you'll notice the many delicious layers of flavours in his creation. Finishing off the savoury plates is Genevieve Lee's rendition of roasted duck, where she has the breast steak seared medium-well and served with kumquat compote, taro croquettes and spiced plum jus. There's quite a bit going on in that dish, but the star duck still takes the spotlight with its tasty, duck-fat-drenched meatiness. What's for dessert? A very creamy chendol and a very pungent Mao Shan Wang pastry made with pandan chiffon, sablé and durian kaya. Unless you're eating alone, have both sweets. And make sure you book your tables quick, because, let's be honest, who knows when these talented cooks will make their appearances in a (public) kitchen next? –CL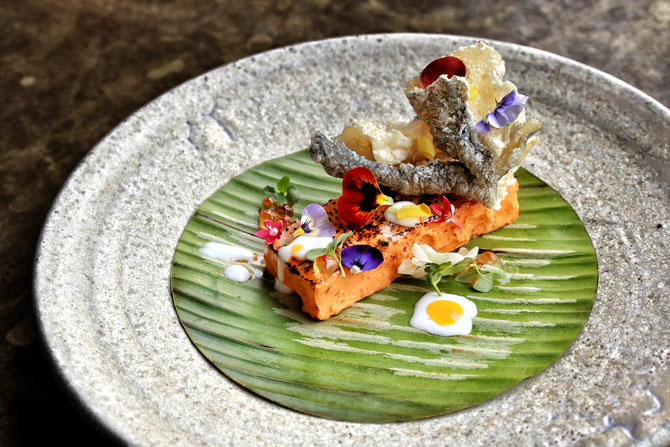 Hero dish: Otah-otah
Estimated calorie count: 204
#01-02, 115 Amoy Street, Tel: 6557 0189
2-3 August 2019, Friday-Saturday
Opening hours: 6.30pm-8pm, 8.30pm-late
Bao Boy
We get it – burgers are great. Chef-owner Andrew Walsh knows that first-hand, if the immense success he has witnessed from his grill-bar Butcher Boy is any indication. For starters, a bite into his spin-off bao sandwiches sent the masses into a frenzy. His response? Open an entirely bao-centric establishment, aptly named Bao Boy, with so many Asian influences that your palate may just get overwhelmed (but in a good way). So when we visited its spot down on Hong Kong Street, with its open kitchen-bar setting and 80s rock 'n' roll playing, we came with high expectations – especially when the fried chicken and cheese bao landed in front of us. You could say this was the bao that started it all, having been that bao in Butcher Boy – and we immediately understood why it was a hit. A perfectly steamed bun (sourced from a Chinatown stall owner who the head chef says has the best of them) hugs a piece of chicken thigh that has been thoroughly caressed by buttermilk, the crunchiness of its golden skin made even fresher with shredded cabbage, and the finishing touch of Japanese yuzu kosho bringing the bao to its delicate balance of savory and citrus-spicy. Then, a pulled pork banh mi bao takes a slice of Iberico pork jowl to Vietnam, and the liver parfait on top packs a serious punch when combined with the spice of sriracha – the hard-hitters of which heavily (and delectably) juxtapose the pure tenderness of the meat you enjoy with every bite. Head chef Azman makes one point very clear: they don't cut baos into portions (although you can do it yourself) because a full-sized bao, which fits nice and snug into your hand, is made to be enjoyed as is. Then again, why would you want to share? But if you're thinking about it, their menu accomodates a dedicated section – and special mention goes to the chilli crab mac and cheese for elevating this Singaporean flavor icon with torched cheese topping the pasta dish, all while retaining its crucial bite. Now for the best part: a dessert bao in the form of their fried peanut butter and jelly bao. We love when temperatures are combined, and the buns they fry up from scratch hold together a peanut butter parfait with a sweet center (read: strawberry jelly jam). The marriage of hot and cold has never looked so blissful — we'd sin for this bao any day. –MS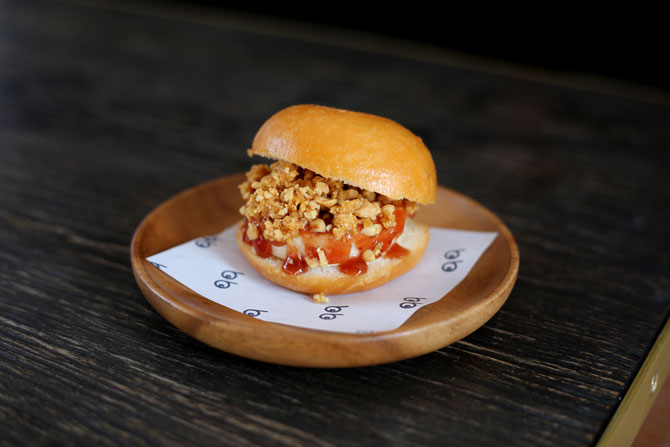 Hero dish: Fried peanut butter and jelly bao
Estimated calorie count: 179
31 Hong Kong Street, Tel: 6226 1359
Opening hours: (Tue-Sat) 5pm-12am
Where we're looking to dine…
Cloudstreet
A happy coincidence is what led to the creation of Cloudstreet, when founders Rishi Naleendra (highly-celebrated current chef) and Gareth Burnett (general manager) realised they had a similar vision for a restaurant – one that focuses on ingredients, nature's seasons, and hospitality. With Vinodhan Veloo on board as the sommelier, we can expect food and wine pairings to be intentional and sophisticated, especially as various cultures' cuisines transcend the usual fare with chef Rishi's direction, taking us up to the clouds with just several courses of their meals.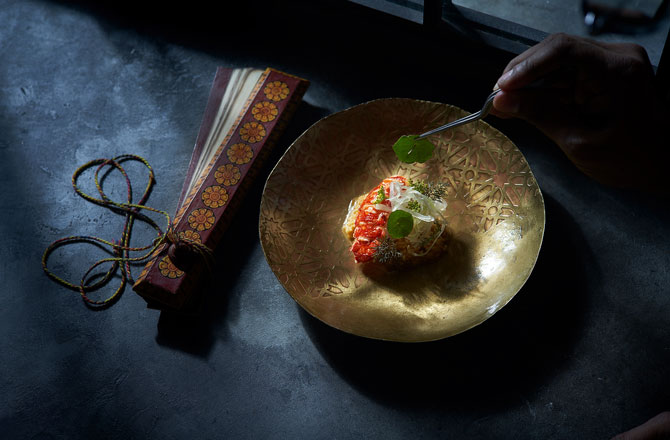 84 Amoy Street, Tel: 6513 7868
Opening hours: (Mon-Fri) 12pm-2pm, 6pm-9pm; (Sat) 6pm-9pm
Prego
When it comes to Italian cuisine, you can't go wrong with the classics. That is what awaits the authentic-seeking customer at Prego, whose new Head Chef Mauro Sanna will bring true-blue Italian pastas, pizzas, antipastis, cold cuts and other grilled meats to us. With the freshest of produce and age-old recipes that will never really get old, Prego's refreshed interiors in Fairmont Singapore just got back on our radar.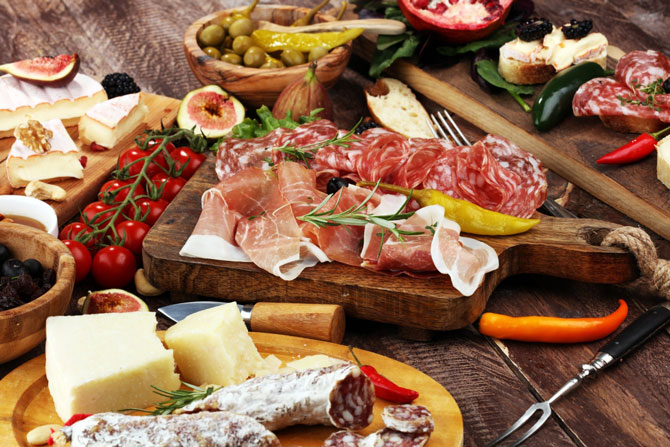 80 Bras Basah Road, Tel: 6431 6156
Opening hours: (Mon-Fri) 6am-10.30am, 11.30am-2.30pm, 5pm-10.30pm; (Sat, Sun & PH) 6am-11am, 12pm-2.30pm, 5pm-10.30pm
Read more food reviews.
*All calorie tabulations are derived from MyFitnessPal and are estimated per serving.