We've all heard of pilates, yoga, boxing, and spin — but what if we added stretching classes to the mix? Yes, the hottest current craze – stretch studios are storming the market, big time. This gentler form of group fitness is emerging to be the fastest growing trend in the US, even matching up to the notoriously popular SoulCycle. We get it, the idea of attending a class that focuses solely on stretching may sound yawn inducing and perhaps a little too subdued as compared to a HIIT sesh. Yet, with stretch studios rapidly popping up in countries across the world, Singapore could potentially be next. Given the amount of exercise pits dotted around Singapore, we wouldn't be surprised.
To help us gain more insight into the importance of stretching, Jasmine Chong, owner of Lab Studios (with famed brands like Yoga Lab and Barre Lab) says: "Our daily activities such as sitting or standing for a long period of time create a lot of tightness in our muscles. Over time, this tightness results in aches and pains as our body lose mobility. Stretching can help to reduce tightness and ease aches and pains".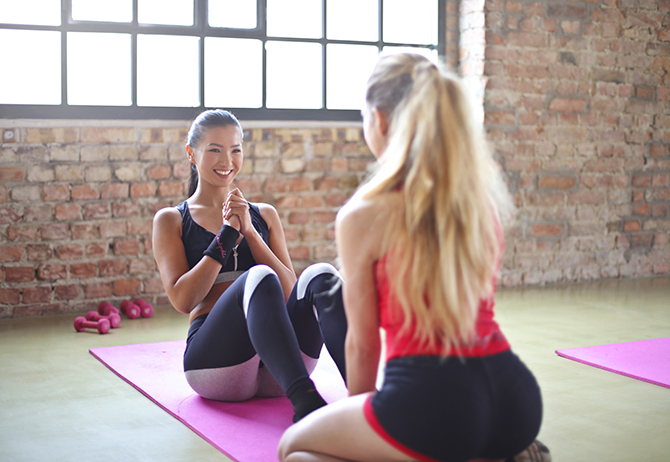 Reduces your risk of injury
Having flexible muscles ensures less injuries. So before you give yourself a pat on the back for that intensive workout, take some time to stretch yourself out. Chong lists a few of the most common stretching mistakes to look out for: "One of the most common ones we see in class is pulsing while trying to stretch the hamstring. And also rounding the back a lot while trying to reach for the toes. We want to keep our backs safe while stretching. Maintaining proper alignment is key".
Enhances efficiency and functional performance
Stretching also results in less energy being used to perform a wider range of motions, especially during interval training. How often should we stretch? Chong suggests warming up before your workout with dynamic stretches. Also, instead of thinking of length of time, consider the muscles that you will be working and pick one or two moves to effectively warm up those muscles and get it ready for movement. For cool down, you should give time for your body to settle into a strength and find some ease in the stretch before moving onto the next stretch. So, to sum it up for you, less strain + flexibility = an energy-efficient workout. Now that's a math equation we can get by.
Fights off exercise stress
For anybody acquainted with well-equipped gyms, the practice of stretching isn't so foreign before and after a workout class. It loosens up the muscles in order to ace that workout and also to burn off last night's snacking mishaps. Now if you're looking for ways to stretch besides attending a dedicated class, Chong recommends incorporating simple side stretches and hip openers like the pigeon pose as a daily stretch routine. Meaning 10-15 seconds on each side for a side stretching exercise and 30-45 seconds on each side for pigeon. This would do wonders for those with tight or achy lower back problems.
Promotes blood circulation
Last but not least, you'll gain heightened blood circulation throughout your entire body. Stretching increases your blood supply to your muscles and joints, which means that nutrients are able to transport more easily in your body. And we all know the importance of good nutrition.
Lucky for us, specialised stretching classes are already available on our shores in these renowned studios. Here's the shortlist.
1. Balletbody — Balletbody Stretch
Known for their muscular physique, ballet dancers are no strangers to vigorous training sessions amounting to — wait for it — 12-15 hours per week. Hence, where better to get your stretching on then in a class with techniques used by professional ballet dancers themselves. Expect 45 minutes of stretching coupled with myofascial release techniques, that zooms in on muscle recovery and increased flexibility. Plus, their usage of foam rollers and trigger point therapy will have you saying goodbye to debilitating aches and pains like never before.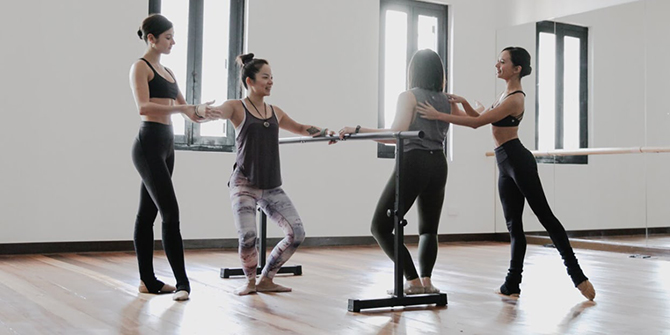 2. UMove — Deep Stretch
Focusing on upper body, hips and backbends, this class is perfect for achieving an intensive deep stretch. By releasing tight muscles through a dynamic stretch routine, you will be able to master functional flexibility and boost your core control. And with your newfound strength, you can get your weekly dose of pilates right after getting rid of those pesky muscle knots — giving a whole new meaning to maximum performance.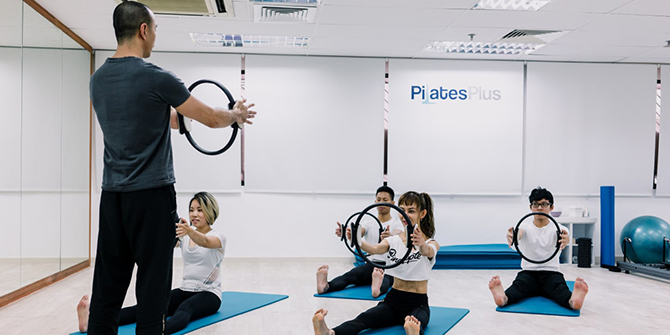 3. Yoga Lab — Yinyang
A zen experience mixed with a deep connective tissue stretch is what this class is all about. Their meditative practices will have you leaving all your daily burdens behind, by upholding a meditative state. If your problem areas are at the lower back, hips and thighs, then Yinyang has got you covered. And realistically, who doesn't love a gentle stretch especially when it's paired alongside a serene state of mindfulness and meditation.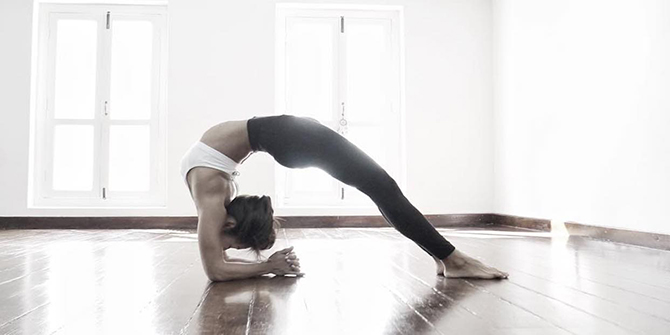 4. WeBarre — Stretch & Technique
Taking inspiration from floor barre exercises, this class will stretch the tighest muscles in places that are more prone to knots through deep dynamic stretches. Barre enthusiasts can also relish in the classic barre movements being incorporated. Want to take things up a notch in flexibility? The instructors here will actively participate in the exercises through stretching assistance to help you go even deeper — giving Simone Biles a run for her money.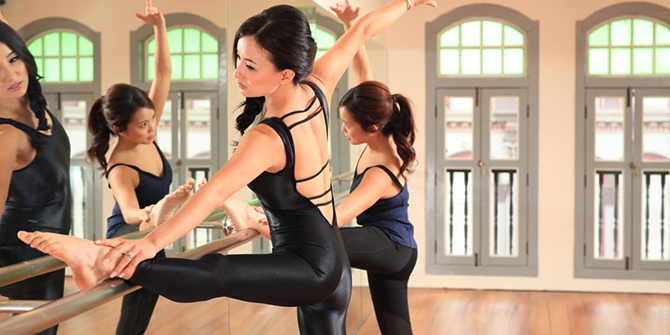 Not sure which workout to try next? Click here for our breakdown.