With more than thirty million units built worldwide and winner of multiple 'Car of the Year awards', the Volkswagen Golf has been dubbed the "people's car" — and for good reason. Not only was it a contemporary update to the rounded Beetle — with its angular and sharply-creased exterior, it was relatively inexpensive and fuel-efficient compared to its counterparts. Most of all, the front-wheel drive powertrain made it snappy and responsive — a blast to drive.
It's hard to put a foot wrong with each new edition of the Golf. However, the Golf — given its fame and popularity — happens to be a common sighting on a busy highway. To put things into perspective, a Golf is being rolled out onto the streets every 40 seconds, so perhaps it's hard to stand out in a crowd when everybody has the same thing. But not to worry, trailblazers and trend-setters, our friends from Wolfsburg have got you covered.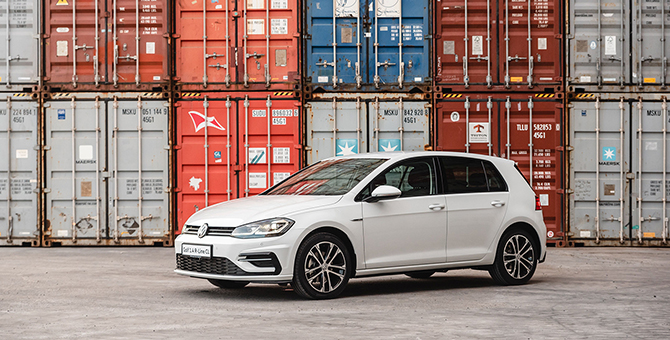 The Volkswagen Golf R-line is the German manufacturer's attempt to bring some liveliness and sporting prowess to the age-old Golf. Think of it as a grungier, alternative sibling to its famed family. In addition, it serves as a middle ground between a regular hatchback and the racier Golf R — that is if you're looking for a model that wouldn't neccessarily break the bank.
Upon first glance, you'd instantly notice the difference in exterior. Featuring a front bumper with air intake screens in high-gloss black in a unique honeycomb structure and a rear bumper with R-Line specific diffuser and trapezoidal chrome trims, this rebel child definitely sets itself apart. And while these may seem like minor aesthetic differences compared to a regular Golf — its unique sporty styling goes a long way in flaunting a brawny mien, coupled with unrivalled functionality.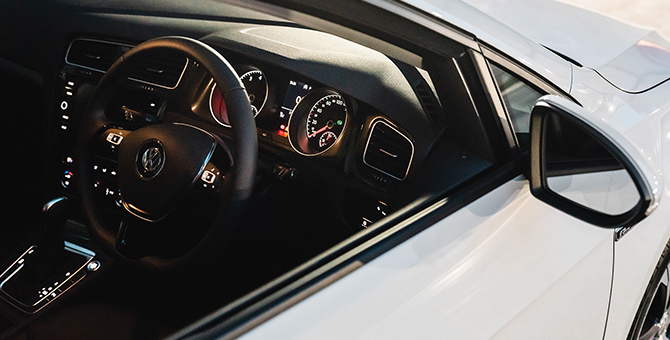 In addition, the Golf is impeccably built inside. Its robust controls, high-grade materials, and sturdy manufacturing are all consistent with the brand's ethos. Ultimately, if you're looking to invest in a timeless classic that stands out ever so slightly from a crowd littered with commuter cars and hatchbacks, the new R-Line will tick all the right boxes. After all, those who know, would know.
Following the Golf R-Line, here are some other street-style picks.
For more information, visit Volkswagen Singapore.