We'll save the sugarcoating, your wheels aren't exactly turning much these days. While most of the world remains on an unwavering lockdown, our travel plans are now on an indefinite hold. Which leaves us to wander off — even from the creature comforts of our homes — to all the possible places we can embark on once this pandemic blows over.
Our travel companion? The ŠKODA Karoq, because road trips are an ingenious way to marvel at all the sights while cruising down a foreign city, wind in your hair, and graced by the tunes of your favourite R&B soul tracks. The trusty modern-day SUV is designed to go the distance with a 1.5-litre turbo engine of 150 horsepower, coupled with a knack for fuel efficiency. That could save you plenty of gas stops and money along the way — especially when you're all set for a day's worth of adventure.
New Zealand
With luscious greenery and breathtaking landscapes, New Zealand is where your body and mind seeks out to heal. And while you're there rubbing shoulders with M?oris or playing pretend in a Lord of the Rings scene, venture into Waipoua Forest from the North Island. The Karoq will get you there in a jiffy, when engaged in Sports Mode —  to effortlessly glide over the transition of terrain. Of course, from here on out, it's best to take on the jungle by foot.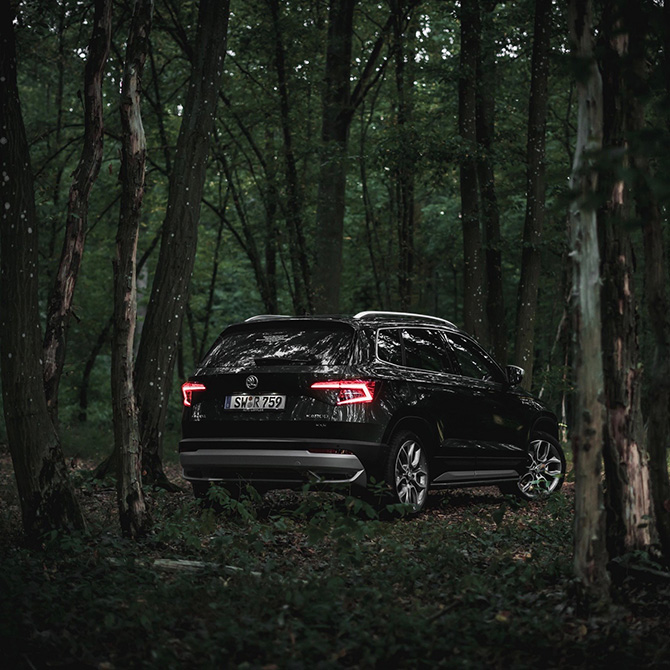 India
Driving in India isn't for the faint-hearted. But for any voyagers up for a challenge, there's Mumbai to conquer while behind the wheel of the Karoq, which looks every bit of a sporty machine sculpted with svelte angles. Add to that, there are park distance controls and predictive pedestrian protection sensors to double up as an extra pair of eyes. Hit up the beaches, the street shops where you can get a taste of local snacks, and even a national park for a nature and wildlife excursion. There's a great mass of land to cover, and let's just say, travelling in a car beats the city's train traffic any day.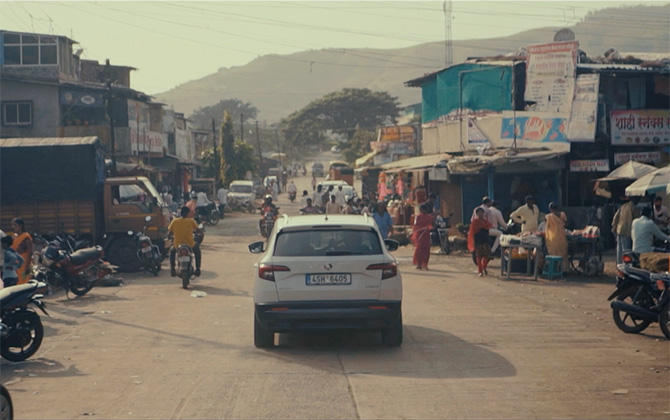 Of course while in India, adrenaline junkies should never miss out on taking on the Leh-Manali Highway, a 490 km journey at an elevation of more than over 5,000 metres. It does take a skilled driver to manuever through the tricky road surfaces, which can either be slippery or slushy over fast-flowing streams. Along the way, you'll come face to face with snow-capped mountains, glacial melts, sand and rock natural formations. A reward for the difficult journey, made a tad bit easier with the Karoq's driver assistance system. Its Electronic Stability Control feature prevents skidding and blind spot detect susses out what you can't always spot after hours of driving. A moment of appreciation for the safety features, which we often overlook back home, but on long distance expeditions, that's when we see the magic happen. The nifty tech will come in handy for sure, but most of the piloting work would ultimately fall on the daredevil behind the wheel — so don't miss that morning cuppa.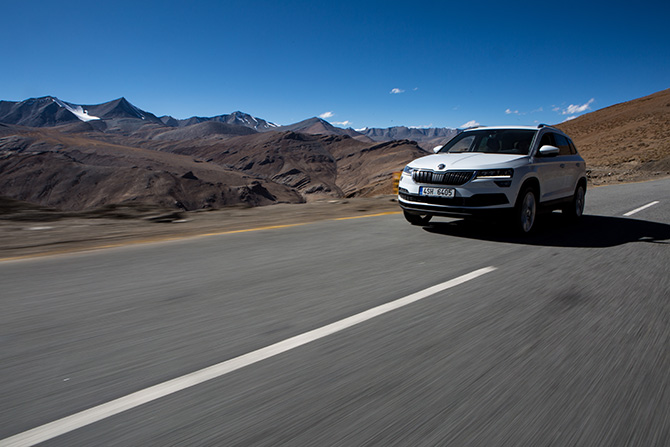 Copenhagan
The coolest Scandi city to kick start your time in Denmark, Copenhagan will colour your camera roll with its creative eye for design and affluent pool of art and history. Zip around the various hotspots while staying connected without reaching out for your phone via the car's AppConnect and SmartLink. And when your legs need that bit of stretch, visit the city's famed canals and grab a bite while you're at it.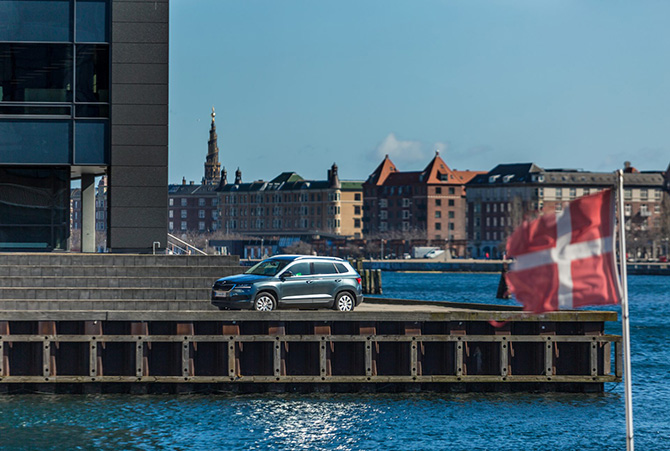 Helsinki
By 2035, Helsinki should be carbon-neutral — a pledge that we can get behind ourselves. But before you arrive at the capital of Finland, take things up a notch with a longer drive starting from Tallin to Helsinki once December rolls around. The region happens to be where Santa's Village resides and nothing beats a white Christmas where you'll gaze at icy mountains and wind through other Scandinavian countries like Norway and Sweden. If the journey seems far too daunting for the directionally-challenged, the Karoq's built-in navigation system will be of service.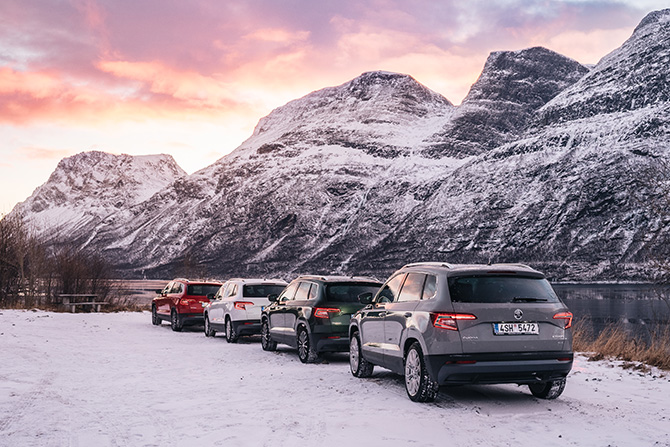 San Sebastian
Driving in San Sebastian wouldn't tire too much of your legs on the pedal; but even if it did, the ŠKODA Karoq's driver-fatigue detection service will remind you to trade places. When in this coastal city of Spain, it's all about planting yourself by the beach. For the best weather, visit anytime from May to June. Soak up the sun, flaunt some beachwear, or hit up the waves on a surfboard. The car's VarioFlex system allows you to make more room by removing the backseats — in turn extending the boot space. Last but not least, hydrate when you're constantly outdoors. Stash those bottles of water (and beer) in the SUV's air-conditioned storage compartment and they'll be chilled once you're back on the road again.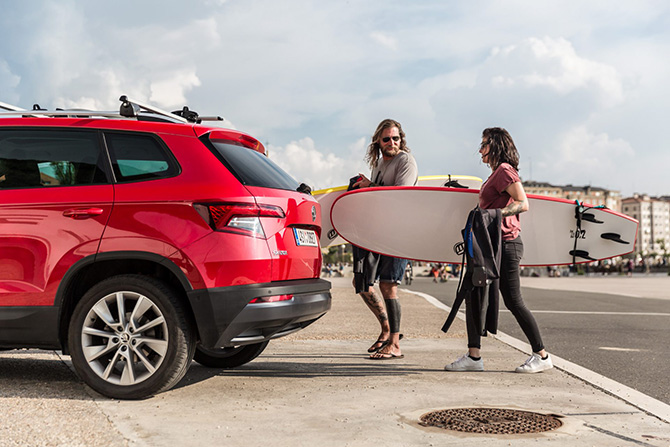 For more information on ŠKODA Karoq, click here.