With the new year bringing some of us back to the office, perhaps it's also the time to take a break from Youtube workouts and head back to the gym. And while it can take a while to get back into the swing of balancing both work and fitness, the opening of Freedom Gym right in the heart of Singapore's CBD might be of some assistance.
Nestled along Shenton Way, the new Freedom Gym is your newest fitness playground adapted to the new normal. We're talking state-of-the-art and pandemic-ready training ground, with the likes of Arsenal Strength Gym Equipments and Kabuki Strength to help you get your fitness going. The pandemic-ready model offers a place for freelance personal trainers and their clients to achieve peak health. And if you're intrigued but lacking a personal trainer, Freedom's website will also list some available trainers – all personally vetted by Freedom's team.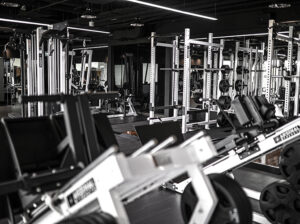 The Freedom model is simple: trainers will have the option to pay by the hour or buy a package and their clients would be able to access the gym, paying their personal trainers directly for their services. Alternatively, fitness enthusiasts themselves can apply for a membership, and then tap into Freedom's range of personal trainers by paying them directly for their services. This allows both clients and trainers the flexibility and freedom to choose what's best for them according to their budget and goals.
Other highlights of the gym include a collaboration with Wafuken, a sous vide-themed restaurant in Singapore. This allows members to easily access an all rounded fitness programme, with Freedom offering fitness and body metric assessment for benchmarking, and Wafuken offering nutritional programmes that will help you achieve your fitness goals. As with most sous-vide restaurants, food from Wafuken is void of unhealthy fat, sugar and tenderisers but still tasty– so it marries both flavour and health to give you the best of both worlds.
Freedom Gym officially opens on 12 December 2021.
UIC Building, Level 2, 5 Shenton Way
Opening Hours: (Mon-Fri) 7am-10pm, (Sat) 7am-4pm, (Sun and Public Holidays) 8am-4pm
Click here for more information.