Mercedes-Benz' new GLC 300 is a wondrously handsome SUV, with all the main features of a family car but sexed up with the brand's revamped interiors and MBUX system (Mercedes-Benz User Experience). While its troop of rivals are many — Audi Q5, Volvo XC60, and BMW X3, to name a few — it holds its own with a modern, classy exterior replete with fresh bumpers, lamps, and grille, and a drive that will appeal to folk of all ages.
The drive itself is powerful yet effortless. New 2.0-litre turbo engines lend the GLC all the horsepower it needs to be a cut above the rest, with lightning-fast acceleration and a beautifully smooth drive. It speeds up to 100km/h in 6.2 seconds, a huge 1.1 seconds quicker than its predecessor. As a driver, you'll notice how hushed it all is when you drive along the expressway — all you're hearing now is the air-conditioning blowers in humid Singapore.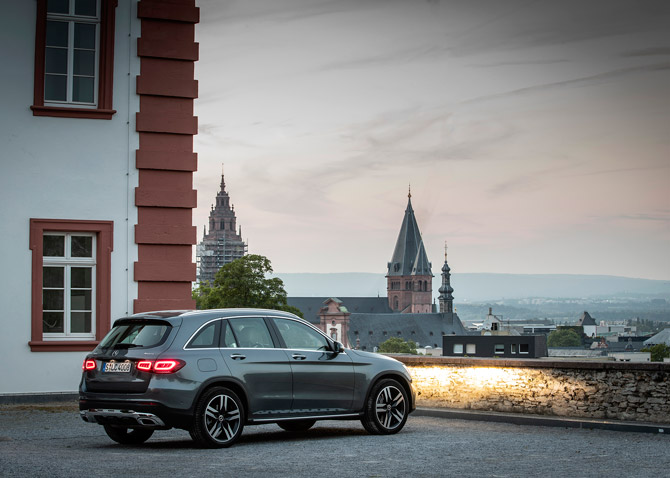 Safety always comes first, and your third coffee of the day might not suffice when sleep isn't on your side. However, Mercedes' Attention Assist, which monitors up to 70 parameters of driving behavior, can alert the driver with visual and audible warnings if it detects signs of drowsiness on long drives. You can also set your maximum speed limit that you wish to reach during your ride, or utilise their route-based speed adjustment feature. What's more, its Pre-Safe function also detects instability when a collision may be imminent — seatbelts are immediately tightened, sunroofs and windows closed, and the front passenger seat adjusted.
At 4.67 metres in length, the GLC is delightfully stretchy, and surprisingly roomy. There's enough wiggle room for even the tallest backseat passengers to stretch out, or for kids to prance around when the car is parked. The boot is massive, which means there's never a need to pack light. To add to that luxury, there's an option for lucky people in the front seats to toggle between heating (not that you will need this in Singapore) and cooling ventilation.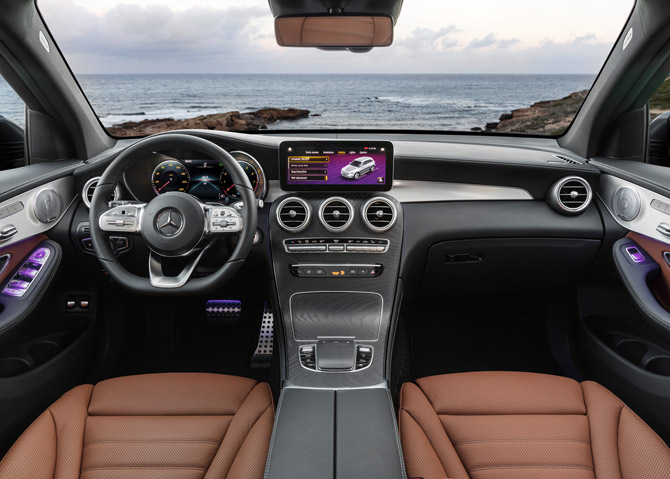 Your command of "Hey Mercedes" will bring up a personal assistant that will meet your needs — showing you the closest places to get petrol, or groceries for tonight — while the MBUX system ensures playing music or ambient lighting is all digital and customisable. If you're looking for an SUV with clout, excellent safety features, and keeps up with today's digital millennial, you won't find anything better than this big baby.
Read other Mercedes-Benz reviews here.