A balmy day basking under the sun on some island sounds like a pretty picture for most of us, but with Singapore's humidity and unforgiving heat, maybe it's time to consider an alternative holiday destination instead. Ideally, a place
Forget that long, extravagant plane ticket to Aspen, we reckon that with knee-deep pristine snow covering every nook and cranny of these resorts, you'll have a brrriliant time.
Gulmarg Ski Resort, Kashmir
In the extreme North West of India, lies Gulmarg. That's where any self-respecting pro would head if you're tired of the usual landscapes in Hokkaido. In this huge ski hill, you'll be treated to a summit of Mt Apharwat, that gives any expert skiier about 1,500 metres of vertical distance. Get yourself a good guide, as this spot is prone to avalanches and it can be tricky to navigate with regards to exit points. To make the most out of your time there, pass through local shrines and villages in the vicinity on the way down.
Niseko Resort, Hokkaido, Japan
You are in good snow company at Niseko resort thanks to the winter storms off Siberia — ranking the resort as one of the snowiest resorts in the world. Brought together by four ski resorts interlinked by a ski area with Niseko Hirafu being the largest of the lot, the resort is also furnished with a small town at the base, two parks, snowmobiling courses, onsens and massage facilities. Come nightfall, party it up with the property's rambunctious nightlife.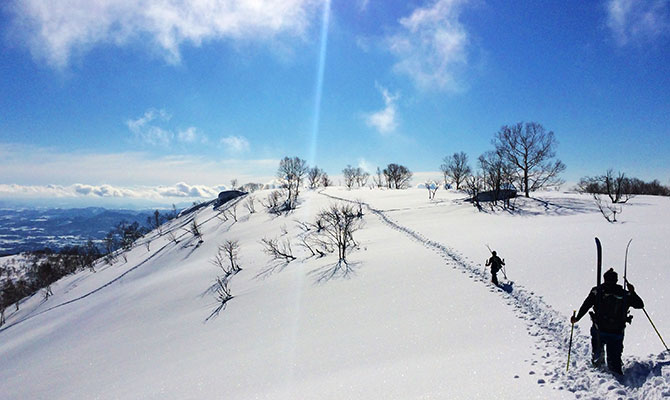 Rusutsu Ski Resort, Hokkaido, Japan
Here lies 37 courses that total up to 42km in distance stretching over three mountains; it'll be easy to choose from a selection of skiing routes that vary in difficulty. Along with having some of Japan's thickest and driest snow (ideal for skiing), Rusutsu Ski Resort has snow activities that are not restricted to just skiing. Think dog sledding, horseback riding, snow rafting and even taking a spin on inflatable rubber snow trains. It'll be an all-inclusive snow holiday for skiers and non-skiers.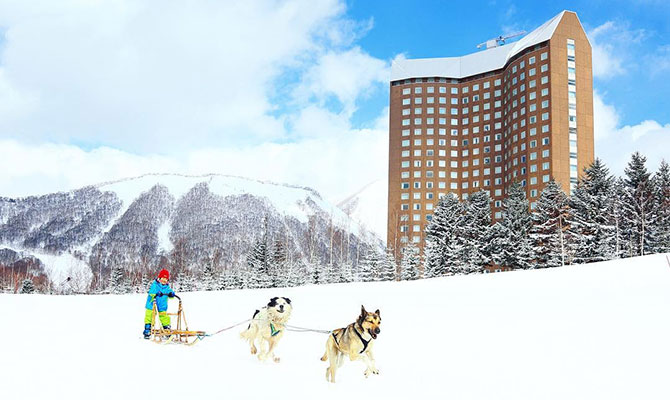 Yongpyong Ski Resort, South Korea
Relieve the nostalgia of one of TV's most beloved dramas, Winter Sonata here at Yongpyong Ski Resort which has remained popular throughout the years as the set location for the filming. Milking the success and popularity of the series, the resort offers Winter Sonata tours for die-hard fans and a water park with hot springs — especially fitting in the bitter cold. Hop onto the 3.7km gondola that takes you up from the base and ski your way down rainbow paradise, also known as the resort's longest run.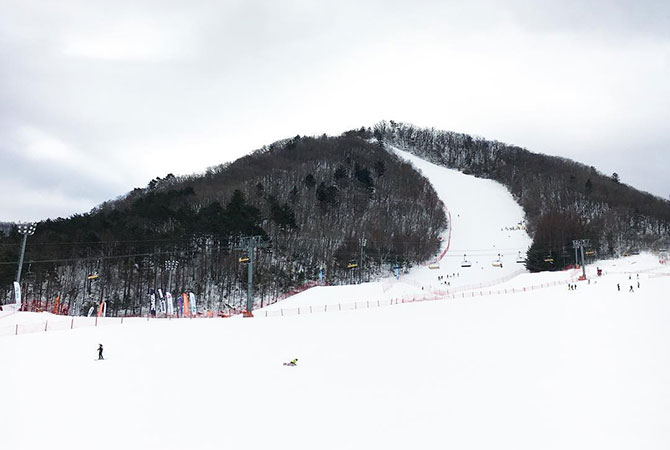 Alpensia Ski Resort, Pyeongchang, South Korea
There's always a first time for everything. Hence that's why we are glad for Alpensia Ski Resort where it has been said to be the place for beginners looking to learn the art of skiing, starting with its gentle terrain. You cannot miss the imposing 16-meter tall ski jump tower that offers unparalleled views of Daegwallyeong. For those with legit experience, the sports park has two international-standard jump slopes that will certainly pose more of a challenge. If you are looking at exploring areas outside the resort, you can make your way to Odaesan National Park and the Samyang Ranch.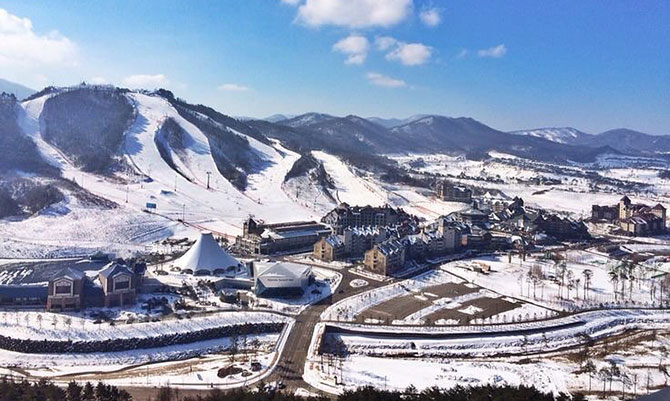 Yabuli International Ski Resort, Harbin, China
China is certainly more than just culture-rich buildings, tea and dumplings. While it might not be as reputable as its Korean and Japanese counterparts in the domain of skiing, Yabuli International Ski Resort gives a run for their money with its perfect snow. Gather all your friends, whether it be pros or amateurs, as the resort has competitive and leisure areas to cater to everyone. Take the time to admire Harbin's beautiful ice sculptures — or even catch one of the many Chinese national skiing teams in their practice sessions. The location is also the main training venue for the national team.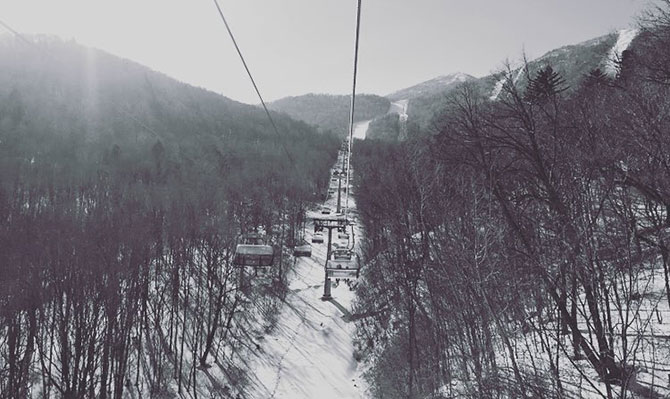 For more travel inspo, click here.