It has been a long time coming, but so long to unwarranted stigma, inconvenience, and insecurity. No more awkward drop-ins to family clinics or avoiding eye contact with the pharmacists, because sexual and reproductive healthcare assistance is now at your fingertips.
Since the launch of Ease Healthcare in 2020, more open conversations have been initiated as a result, allowing more ladies to get the help they need. Now in 2021, Singapore just got one step closer to accessible sensitive healthcare for females with the launch of their latest app – the Ease app, help is just a tap away.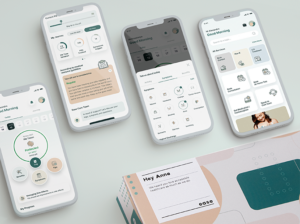 Available on both Android and Apple devices, the Ease app is the first homegrown mobile app that focuses on female health and wellness. With this new platform, it provides an expanded range of services, like the booking of doctor's appointments or tracking contraception. We'll be able to stay on top of our contraception use for sure. There is also a community forum currently in the works, for ladies to engage with the larger community of Ease users. 
The platform works hand-in-hand with the company's network of clinics, pharmacies, doctors, and laboratories across Singapore, providing users with a Telehealth function. Sensitive medical assistance is now so much more accessible – users can speak with doctors online and access healthcare services and medication relating to sexual and reproductive health such as birth control, STI testing, emergency contraception, and more.
The Ease App also advises and guides for those high-stress situations where you may need help – be it missing a pill or experiencing side effects. Everyone has different reactions and needs, so Ease created personalised action plans, and also ensures on-demand support from their care team if you have any queries or concerns. It's definitely a step up from your Google Search engine. 
The app launches 28 September.