There's no denying the convenience of instant coffee. After all, when you're rushing out of the house come Monday morning, it's hard to carve out that languid moment for drip coffee. No, that sort of morning ritual is only feasible on a slow weekend. So, it's no surprise that almost every Singaporean household has some variation of a Nespresso machine. It's literally the next best thing since 3in1 coffee.
Nespresso's capsule patent ended in 2012, and the coffee gods have since blessed us with an abundant amount of coffee capsules to choose from. There are now more than 400 players in the capsule market, ranging from international giants like Starbucks to local players like specialty coffee pioneers, PPP Coffee. And of course, this also means a more diverse price range as well.
So, if you're new to the game and overwhelmed with the magnitude of choices at your disposal, we've rounded up some of our favourite coffee companies who make their own Nespresso compatible capsules.
It's a given that this American multinational chain would have a place in our books. With these capsules, Starbucks lovers can enjoy the $6 coffee in the comfort of their own homes for a fraction of the price. The capsules, made in collaboration with Nespresso, come in packs of 10, and have a variety of blonde to dark roasts.
$6.95 for a box of 10 capsules.
Hailing from France, L'OR first created their capsules in 2010. Offering six different flavour profiles ranging from Intense and spicy to floral and fruity, there is something for everyone. But their game changer would be their Decaf range, because even after going through the decaffeination process, the taste still stays fantastic.
$6.95 for a box of 10 capsules.
If you're into the hyperlocal roasts, this may just be the brand for you to try. Proudly made in Singapore, Killiney brings their signature Nanyang roast in pods compatible with your Nespresso machine. This would probably be a favourite for coffee lovers who prefer the robust local black coffee.
$9.80 for a box of 10 capsules.
This Italian brand brings a variety of six different blends, with intensities ranging from four to 12. Lavazza capsules are a standout – combining the best blends from different parts of the world, ranging from Brazil to Southeast Asia, to create a taste unique to them.
 $7.35 for a box of 10 capsules.
Not only do they bring real Italian coffee to both the home and office, but Punto Italia also offers a selection of premium teas and infusions, as well as hot chocolates. So, for days where you're craving a hot drink before bed, these pods may just be the one for you.
$6.50 for a box of 10 capsules.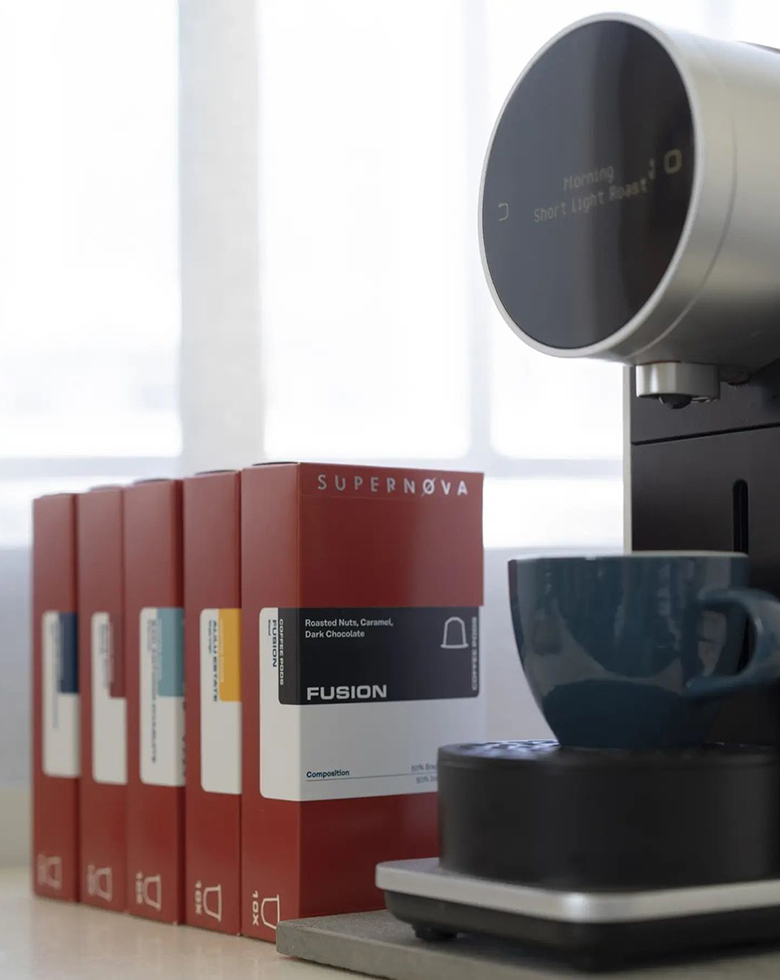 Every cafe regular would know the name PPP, formerly known as Papa Palheta with the cult famous Chye Seng Huat Hardware under its belt. Apart from serving up fragrant espresso blends, the specialty coffee pioneer has now endeavoured into Nespresso compatible pods, or rather Supernova pods, as per their webpage, PPP Coffee offers six different blends – one of which is decaf. They also offer a Supernova Discovery Box, which includes 50 pods of five different flavours.
Ranges from $12 to $16 for a box of 10 capsules.
Funny story, the founder of PPP Coffee is also responsible for The Morning Machine, their own barista-approved version of "instant coffee", with best in-class capsule brewing functionalities. But even if you can't exactly afford the svelte machine that sits at $699, Morning has a list of leading roasters from all over the world with compatible capsules available to purchase. Choose from four different blends, varying from light to dark roasts, and even have them delivered right to your doorstep.
Ranges from $11 to $24 for a box of 10 capsules.