Last week, Qantas did a test run of the world's longest flight from New York City to Sydney, clocking in over 19 hours on the Boeing 787 Dreamliner. That's literally almost a day spent in the confines of your seat in the sky. While New Yorkers will get to their destination Down Under quicker than ever before, it also begs the eternal question: "Is flying direct is really worth it?" 19 hours in coach is certain to give you intense neck cramps, parched skin, and a burning desire for a proper cup of coffee. If you're not quick enough, you'll miss out on a whole day's worth of Instagram Stories. Now that's a point worth revisiting, before you go ahead and book that arduous flight.
While I wasn't on that 19-hour ordeal, I did decide to indulge in one of Singapore Airlines' longest-haul offerings earlier this year — flying across the Pacific Ocean from our little red dot to the glitzy city of Los Angeles. For whatever reason, the combination of a direct flight from Singapore to Los Angeles, and a stopover flight in Tokyo from Los Angeles to Singapore came up cheapest, so that was what I went with. The direct flight on the A350-900ULR (ultra-long range) only offers premium economy and business class seats — I went with the former, and was also automatically assigned premium economy on our return leg.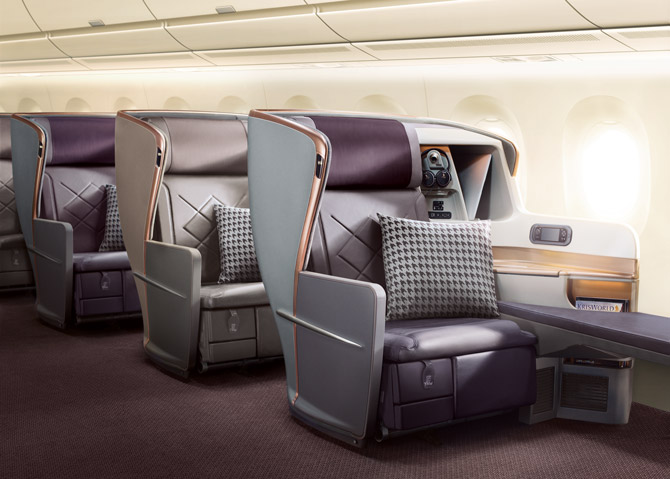 Initially, I was in two minds about which route I preferred. While the direct flight promised a shorter flight time at 15 hours 10 minutes, a stopover to fuel up isn't a bad idea, especially in Tokyo. The stopover flight would have taken me approximately 20 hours in total travel time, but wolfing down some legit ramen and hauling prized packets of Tokyo Banana home is worth it, right?
FAST PASS
Here's what I had in my mind to gear up for that long-haul jaunt to Los Angeles: "It's London or Paris, plus a short trip to Hong Kong." In other words, it's only 12 hours (a flight time which I've become very accustomed to, even in economy), and an additional three hours on top of that. It shouldn't make that much of a difference — and to be honest, it really didn't.
My SQ38 flight departed at 8.55pm, which is slightly earlier than most flights to Europe. There's a few hours to kill before bedtime, which turned out to be a nice proposition as it gives you enough time to finish a leisurely supper and a couple of movies before some shut-eye. The A350-900ULR boasts a quieter cabin, higher ceilings, and larger windows, which was much appreciated. Singapore Airlines' premium economy is a decent enough product; while it's not my favourite premium economy class, it has enough wiggle room around your legs to not feel like you're completely caged in. The bigger screens, noise-cancelling headphones, and book the cook option also elevate the experience.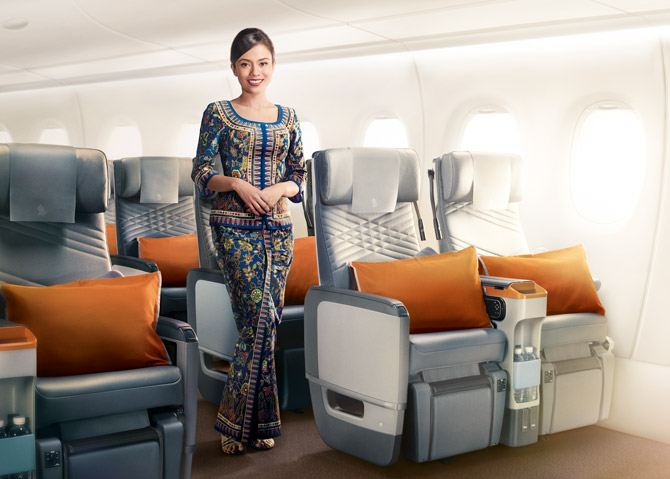 But what was most noticeable on the direct flight was how much more serene it was. Without an economy class cabin, the plane only holds 67 business class passengers and 94 premium economy passengers. This is a significant difference when compared to the 471 passengers a Singapore Airlines' A380-800 plane can take on.
To be fair, with any flight, a lot of it also depends on how well you sleep sitting up. My husband is blessed with that sweet ability to snooze anywhere, so he would be happy flying a budget carrier to America. I'm quite the opposite — I need a glass of wine, some essential oils, and maybe a boring sci-fi film to knock out. But once I've drifted off in the sky, I can stay asleep for a good amount of time. If your sleeping patterns are similar to mine, a direct flight could be beneficial because there's no disruption till a couple hours before landing, when your next meal is served.
When sleep wasn't on my side, I ambled up and down the aisle looking for snacks. The cabin crew are always up for a chat, and are generous with their snack bar — which comes with a selection of potato chips, nuts, sandwiches, and chocolate. Singapore Airlines, and a few other airlines, are also committed to jetlag-reducing lighting and nutritious meals to ensure these flights are as comfortable as possible. In particular, Singapore Airlines has partnered with Canyon Ranch to offer guided stretching exercises onboard and carefully calibrated wellness cuisines focused on nutrition and hydration to combat the long flight time.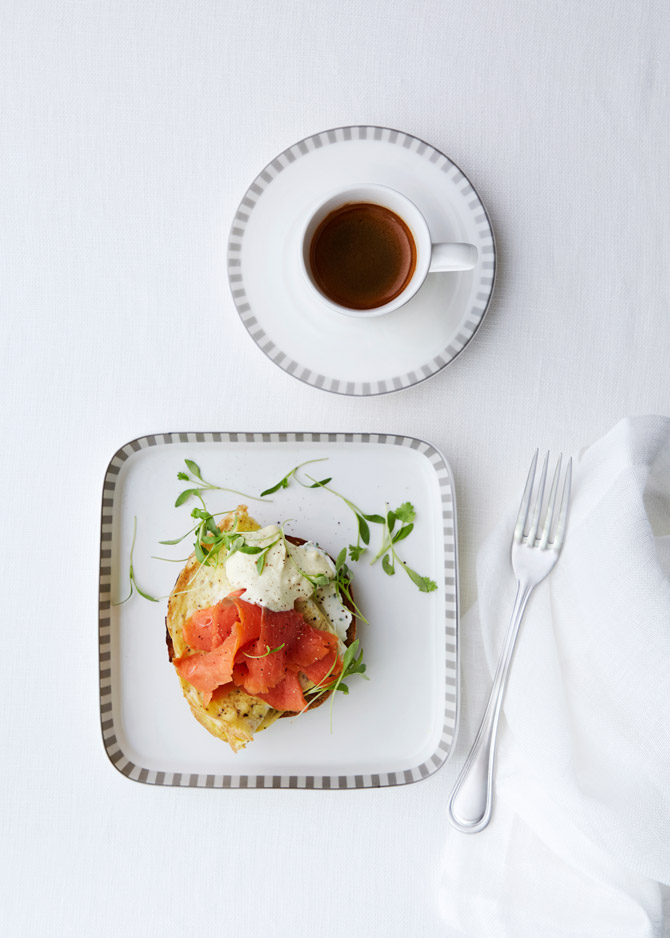 Apart from a stiff neck, I felt surprisingly recharged upon landing at Los Angeles International Airport. It was almost 9pm in Los Angeles; I was ready for some grub, but couldn't have asked for a better flight. Five stars for Singapore Airlines' direct flight offering.
SLOW TRACK
My ride back was on SQ11, a nearly 20-hour journey that makes a lightning-flash stopover in Tokyo. Yes, all of 55 minutes, which is way too quick if you factor in the time it takes to disembark and re-board. I mean, what's the point? If you are going to do a stopover, it might as well be worth it so there's enough time to eat, shop, and potentially even shower.
The first leg from Los Angeles to Tokyo was just over 11 hours, which felt almost as long as the direct flight on the way to Los Angeles. After a certain point — in my opinion, around the nine-hour mark — it doesn't matter that much anymore. The extra hours fade away into a longer stretch of sleep, another episode of The Handmaid's Tale, or tucking into an extra snack. A bowl of instant noodles does taste better at 38,000 feet.
We landed in Tokyo at 7pm, which is 3am in Los Angeles. Needless to say, having to wake up and be fed a meal before landing was excruciating. My body was wrecked and my head was groggy, and I was almost kicking myself at that point for choosing a stopover route. If we were in Singapore, I would have been home 30 minutes after landing and be able to go right back to bed. However, we were in the Land of the Rising Sun for less than an hour.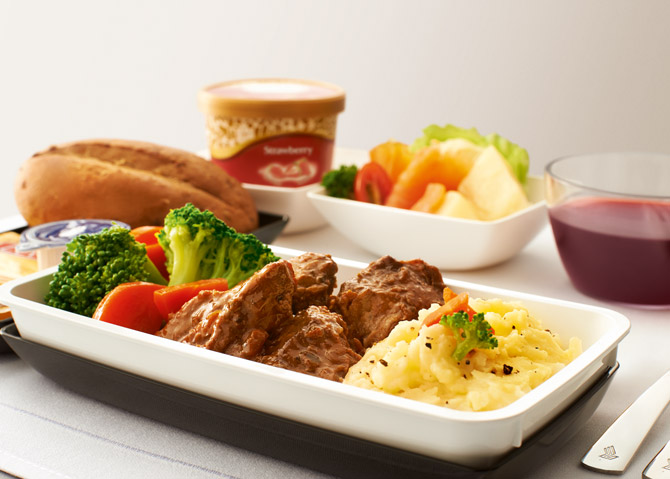 In saying that, there were moments of triumph during my short stopover, and this is largely attributed to being a Krisflyer member with lounge privileges. The ANA lounge at Narita Airport had a scrumptious selection of sushi, crackers, and hot food — including a noodle bar, where a chef whips up a piping hot bowl of ramen or soba in minutes. I was in food heaven.
That's the beauty of stopovers — to experience a different country's food, culture, entertainment, and shopping where least expected. There is a certain thrill to landing somewhere foreign before jetsetting to your final destination.
GOING THE DISTANCE
It was the second leg of the trip which felt way too long. After you've gotten over the excitement of being in a new country, re-boarding the plane which you left moments ago feels like going back into your jail cell. Okay, that's a slight exaggeration because flying our national carrier is often a pleasant experience, but you catch my drift. It's like giving someone freedom, then taking it away from them moments after.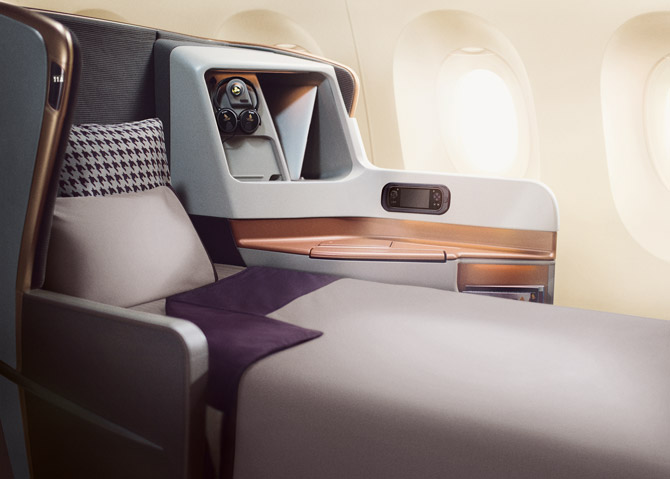 So, that was a restless six hours on my onward journey to Singapore. We were served another meal —small win: meals out of Narita or Haneda Airport are always moreish — but I found it hard to doze off. By this point, I had also exhausted all movies I wanted to watch on the plane. That was when I concluded that I would always fly direct, unless I had a planned stopover of a few days in that particular country.
It's also pretty incredible to board a plane in Singapore, and step off in America. The trek felt surreal and nothing I would have fathomed in my childhood. These super long-haul flights are heralding a new era of travel that I'm learning to fully embrace. A direct flight to South America next? I hope I'll live to see the day.
Click here for more information or to book a trip on Singapore Airlines.