My first actual experience with specialty coffee was about six years ago. It wasn't exactly love at first sip, but it was delicious enough to make me go back to it again and again. Of course, it wasn't much of an option, given that I was working part-time at a café — most of you would probably know it as Chye Seng Huat Hardware. Needless to say, I fell hard for it as the months went by, whether it was discovering a brand new palate of my own or gulping down a cold brew bottle with glee. Granted, I was (and still am) mocked by my friends as the resident coffee snob — but do I regret it? Certainly not, especially since I fully intend to live this vice out for the rest of time. Each languid sip of my flat white is a pretty liberating feeling.
Specialty coffee, termed as the third wave of coffee, is an intricate craft. It isn't a definition that can be learnt in a day or two (I took about a year to fully understand it), but it mainly revolves around appreciating coffee as an artisanal beverage. It's about purchasing coffee based on its origin or method.
"In other words, the coffee scene in Singapore basically matured faster than I did."
We are now in the year 2017, and look around you — there are more cafés than Starbucks outlets. Most of these cafés (hipster or not) serve specialty coffee on their menu. The third wave of coffee has grown exponentially since the time I transitioned from being a rebellious teenager to a clueless adult. In other words, the coffee scene in Singapore basically matured faster than I did.
THE GREAT DIVIDE BETWEEN CAFÉS AND COFFEE SHOPS 
The rise of coffee-centric shops shouldn't be confused with café culture — which typically involves copious amounts of truffle fries and Eggs Benedicts shared between friends. I'm referring to places that focus on the craft of good, consistent coffee, whether or not there's an extensive menu that lets you choose how you would like your eggs. A handful of them like Kyu Coffee Bar, Mavrx, and Alchemist operate as kiosks where you'll find limited or no seats.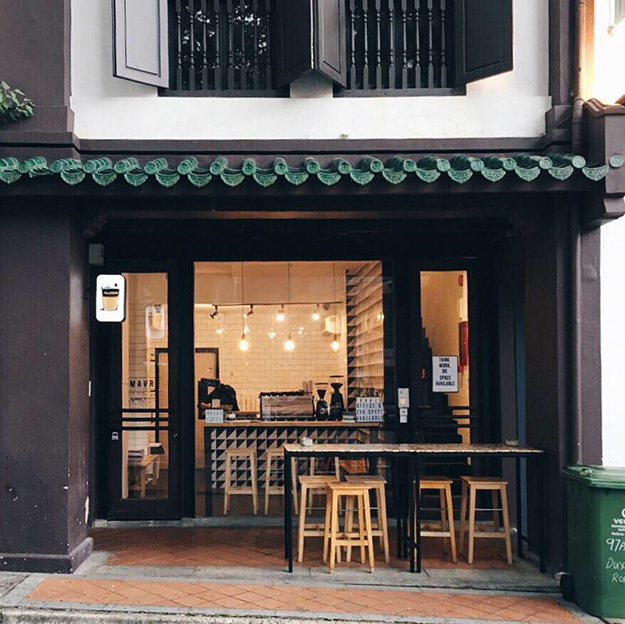 "Three to four years ago, we thought about doing more with multiple businesses in a café — such as food and beverage, but now we're seeing more specialisation of coffee in cafes. It's a sign that more consumers are realising it's important to go to their right place for the right thing like coffee. People are more and more focused now," says Avin Tan, owner of Percolate as well as Oetara in Indonesia.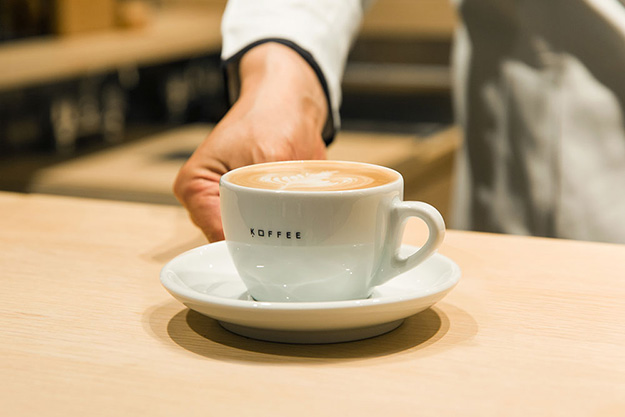 NOTABLE BRANDS AND ROASTERS ON OUR SHORES
Our homeland isn't just a country touted for being a garden city or having the world's best airport; it's also now a destination where big coffee names like Omotesando Koffee — the Japanese pop-up café from Tokyo that skyrocketed to fame with its earnest and minimalist approach — have set their sights on. After moving to Hong Kong, it has now made its next leap of franchise into Singapore, with its recent opening at OUE Downtown Gallery. Rumour has it that the queues are long and the coffee cups sell out fast.
But why Singapore? Owner of Omotesando Koffee and the man responsible for spreading the brand from city to city, Russell Stradmoor, explains, "With the new wave of coffee shops emerging in Singapore in the last couple of years, there are a new group of coffee drinkers emerging in Singapore. It is definitely headed in the right direction."
While the makings of a quintessentially good cup of coffee often lies with your favourite barista, the magic can't happen before the roasting process of the beans takes place. When it comes to internationally acclaimed roasters honed in Singapore, our city is front and centre in the Southeast Asia region. Tan adds: "If we were to use that (roasters) as a form of measurement, Singapore is one of the countries that's driving that movement." The honorary panel includes Papa Palheta, Nylon Coffee Roasters, and Common Man Coffee Roasters, all of which are pioneers in cultivating the present coffee culture. On top of serving coffee at their respective stores, they also operate as suppliers to other cafés and coffee shops.
The list of roasteries is also continually growing — micro-roasteries are being set up without the backing of a hipster-trap café but with just the intent of producing quality coffee beans as a supplier. Founder of Homeground Coffee Roasters, Tay Ho Ming, positions it as a pursuit of passion: "As I delve deeper into coffee, I realise that there's a certain way and style that I wish to present to my customers, and what better way than opening up my own brand?"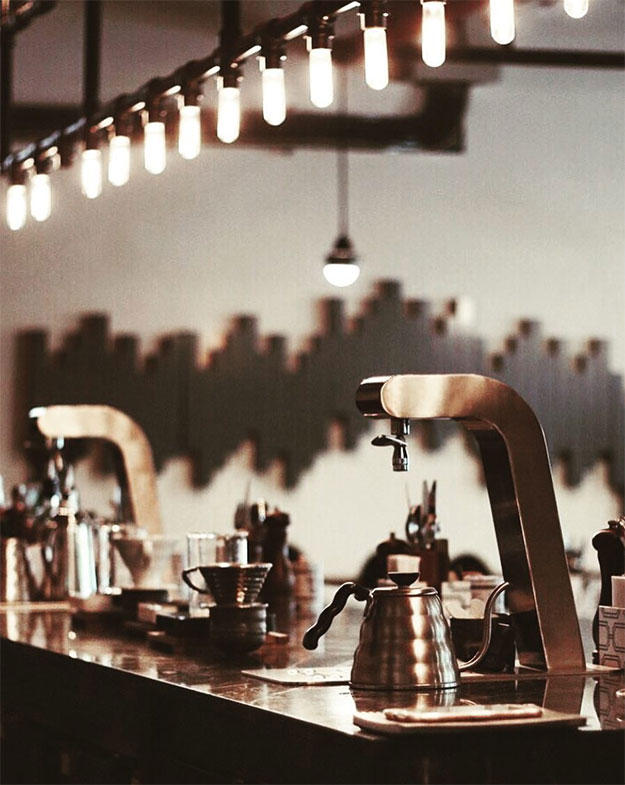 EYES ON THE REGION
What about the rest of Southeast Asia? Weighing up the various scenes in different cities, Common Man Coffee Roasters' wholesale general manager, Matthew McLauchlan says, "There's definitely more options in Singapore, due to the maturity of the specialty coffee market here, and it's been really interesting seeing a strong Japanese influence of late, making its way into the city's coffee offering. Singapore has continued to lead the way in the region, with committed, quality focused roasters and cafes, and an importation environment that helps bring in fantastic green coffee from all over the world."
"That is not to take away from the fact that there are definitely world-class cafes in most of the other major cities — names like St Ali and Common Grounds in Jakarta, Yardstick in Manila, Kaizen Coffee and Roast in Bangkok come to mind," adds McLauchlan. Common Man Coffee Roasters also has a swanky outfit in Kuala Lumpur.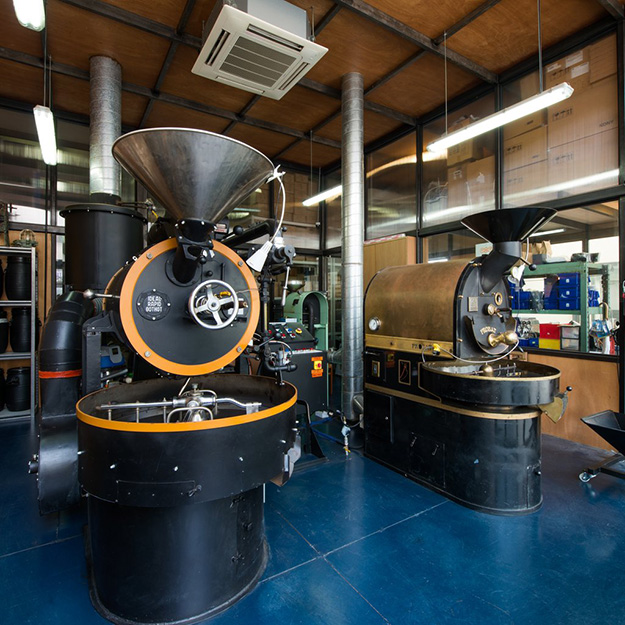 STAND UP FOR SINGAPORE
We aren't just spearheading the roastery scene but also positioning ourselves as a possible trendsetter among the region — according to Leon Foo, founder of Papa Palheta, which has Chye Seng Huat Hardware in Singapore as well as Pulp in Kuala Lumpur under its belt.
"Singapore has a high Internet penetration and there are people who frequently travel in and out. Therefore, the coffee trends Singapore tend to permeate out to the different Southeast Asian countries, as well as setting the trend for the other markets. It might be smaller in terms of population, but Singapore is pretty forward when it comes to specialty coffee. Having said that, the other countries in the region have good potential with larger markets as well," says Foo.
The thriving coffee scene in Singapore can't all be attributed to aspiring entrepreneurs, coffee purveyors, or café owners — it also stems from the thirsty demand from an increasing population of aficionados. After all, everything takes two hands to clap — which in this case includes the merchant and the consumer. Chicken and egg, supply and demand.
"We are in a great era of specialty coffee in Singapore. At this point, we have a variety of local and foreign roasted coffee. We have a diverse coffee scene with many bean and beverage offerings on this tiny island."
From a $1.20 cup of kopi to a $5 cup of coffee — my fingers are crossed (for the hope of mankind) that the people who made the switch did it out of their appreciation for specialty coffee and not just because they feel the need to keep up with the times. I'd like to believe that we all know why we're paying that extra few dollars for the artisanal value of the fruit.
"We are in a great era of specialty coffee in Singapore. At this point, we have a variety of local and foreign roasted coffee. We have a diverse coffee scene with many bean and beverage offerings on this tiny island," says Foo.
So do I dare say that Singapore is on its way to becoming the coffee capital of Southeast Asia? Without a doubt. A new generation is growing up with specialty coffee and a blossoming industry of passionate tastemakers. We're doing pretty well for ourselves, if you ask me.