Planning for the holidays is all fun and games until you have to start packing. But perhaps with the right luggage, it doesn't have to be such a hassle. Lucky for us, we have more options. Award-winning Australian luggage brand, July, officially launches on our shores as the first destination of their international expansion.
Entrepreneurial duo Athan Didaskalou and Richard Li has crafted each of their luggages with the concerns and needs of weary travelers in mind. Which is exactly why you are going to be running to get your hands on — what could possibly be — the luggage of your dreams at a fraction of the traditional price. Bonus points? You do everything online — from monograming and sussing out colour options.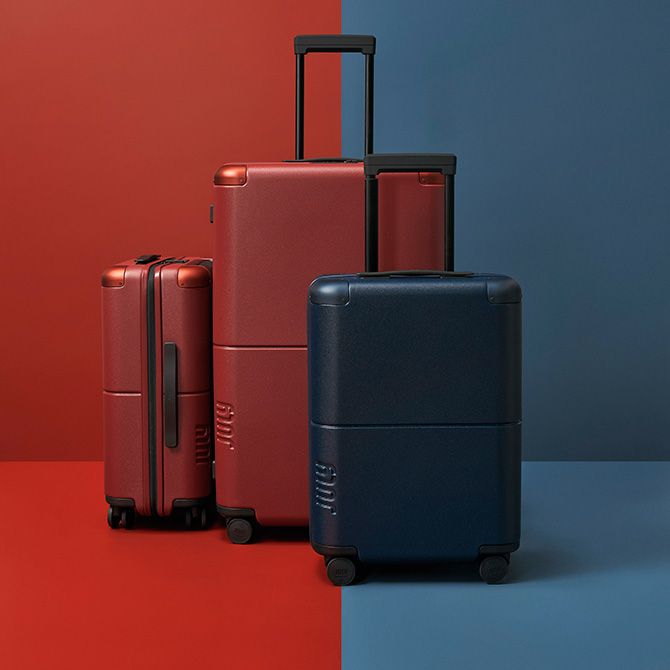 Backed up with a sturdy shell, July's 100% aerospace-grade polycarbonate casing is determined to put up a fight — especially against baggage handlers who aren't exactly the gentlest with our bags. The added aluminium bumpers will protect your carry on from accidental drops and mishandling. You'll also find their in-built power bank to be a lifesaver. Imagine this: You are taking in the scenic view from your window seat and whip out your phone to get that perfect #wanderlust picture, just to find out that your phone is on its last breath of life because you forgot to charge it. The discreetly hidden 10 000 mAh lithium-polymer battery, equipped with QuickCharge, in your July suitcase has got your back. With the ability to dual charge up to three devices, you will remain connected on the go. The battery is also compliant with all airline safety regulations.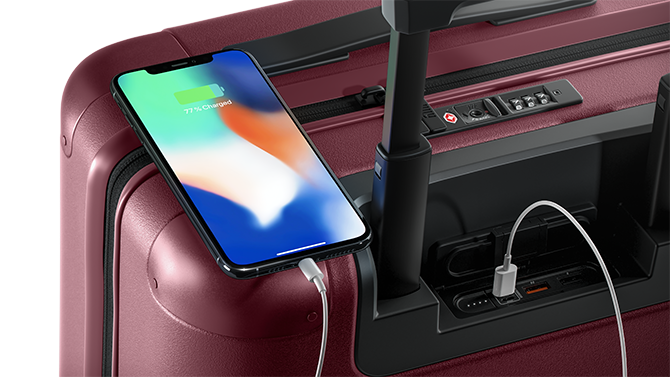 Given that we all come in different shapes and sizes, July has over 25 different height options for the handle, Its multi-stop telescopic handle can be adjusted till you find your sweet spot. In a hurry to catch that flight? This luggage won't pose as a burden. Its double-wheel system, unparalleled by any other luggage, makes your bag glide so effortlessly and quietly, that you will forget you are even lugging it along.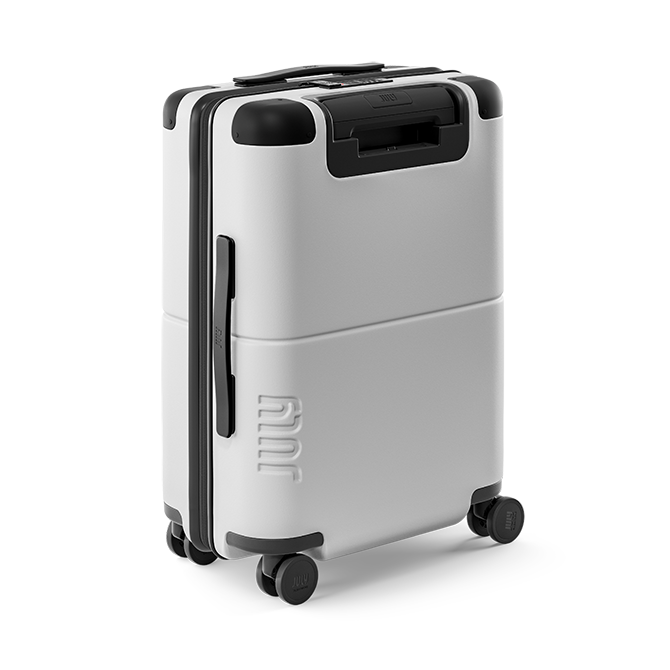 Within the case, the July Y-Strap Compression System provides a heavy-duty nylon strap that pushes down to make more room for your outfits. No need to pack extra bags for your soiled swimwear as the hidden water and smell-resistant laundry bag inside will  be your saviour.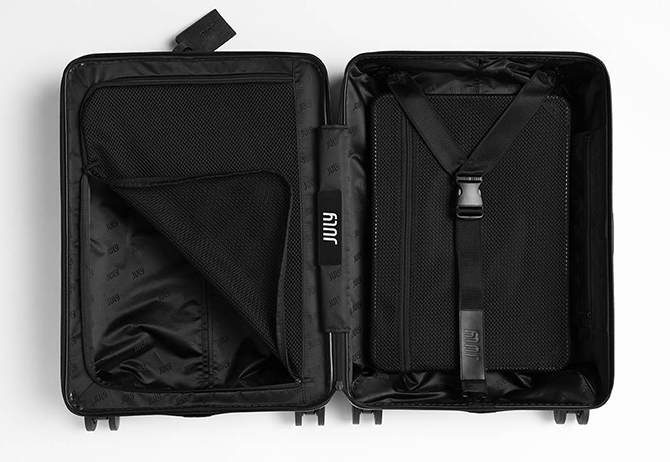 Purchase your first July here. It comes in three sizes (from carry on to check in). Every suitcase comes with a lifetime warranty valid worldwide. Monogram your carry on for free with any purchase made in November and December.