Once again, Apple's onslaught of releases have descended upon the famished masses. And while this morning's Keynote was pretty expected (given the number of spoilers that the Internet have been circulating), any release from the US giant never fails to be an eventful one. We got to see the reveal of the new iPad, iPad Mini, iPhone 13 family, and Apple Watch Series 7. TLDR, below.
iPad and iPad Mini
A couple of impressionable strides were taken in the new iPad. To get really technical, there's a 20% boost to the performance as compared to its predecessor. It all drums down to the A13 Bionic chip where machine learning is amped up, including features like Live Text in the new iPad OS15. Basically allowing you to pick out words from a photo that you can expound upon in a simple split-screen. That being said, multiple apps can run smoothly and deftly at the same time, and with that, Apple claims that its all-day battery life still remains very much the same. This iPad now also holds the same Centre Stage feature (as with the iPad Pro) with the smart camera detecting the person in view, and moving on its own along with the user's movement. Unfortunately, nothing has changed with regards of the placement of the front-facing camera, which does still mean you will appear to be looking to the side on your Zoom call.
As for as the Mini goes? Oh, it's smaller alright, befitting the name and distinctly segregating the user's needs in the enticing iPad line-up. It does essentially meet the definition of a handy tablet, given that you can't exactly pair this with a smart Keyboard and have it transform into a makeshift desktop. But the good news is that with the A15 Bionic chip, the newest iteration of the Mini delivers up to 80% faster performance than its previous gen. Along with the same features from iPad OS15 of machine learning and Centre Stage on the camera, you can incorporate this little number seamlessly while on the go. A bonus element: there's now a USB-C port, which allows faster connectivity to other devices like transferring files from your DSLR — via the old school way.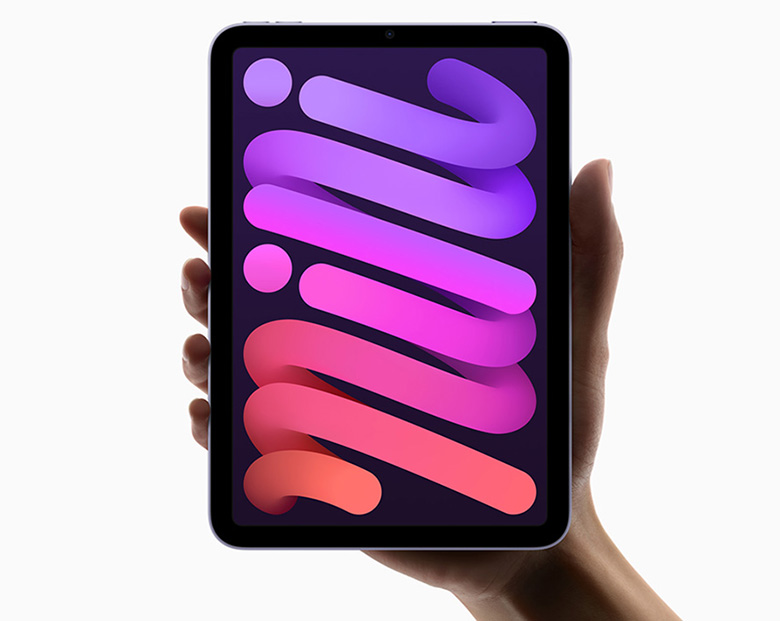 iPhone 13 family
It's a no-brainer — the next iPhone was always going to be better than its previous edition. The real question is by what extent. Amidst new colours to flex, most of us have been more concerned about the inner workings of the iPhone 13. Safe to say, A15 is the unifying glue across this season's drops, where you can expect better performance and improved battery life. But a differing feature (apart from bigger sensors and more pixels) would have to come down to the smartphone's Cinematic mode. Videos get an upgrade whereby the shot comes with a stunning depth effect, with an automatic focus within. It does bode a major plus for filmmakers, content creators, and the rest of us who like to dabble in videography in our free time. Of course, all of this is made possible with the bionic chip. Add iPhone 13 Pro and Pro Max into the mix, and you're talking a more formidable camera triptych. Its wide camera now comes with 1.9 pixels and Ultra Wide camera features a much wider ƒ/1.8 aperture. You'll also do much better when the light isn't in your favour, as night mode is now applied to the Telephone camera, which means improved colour, contrast, and lighting for your future photos.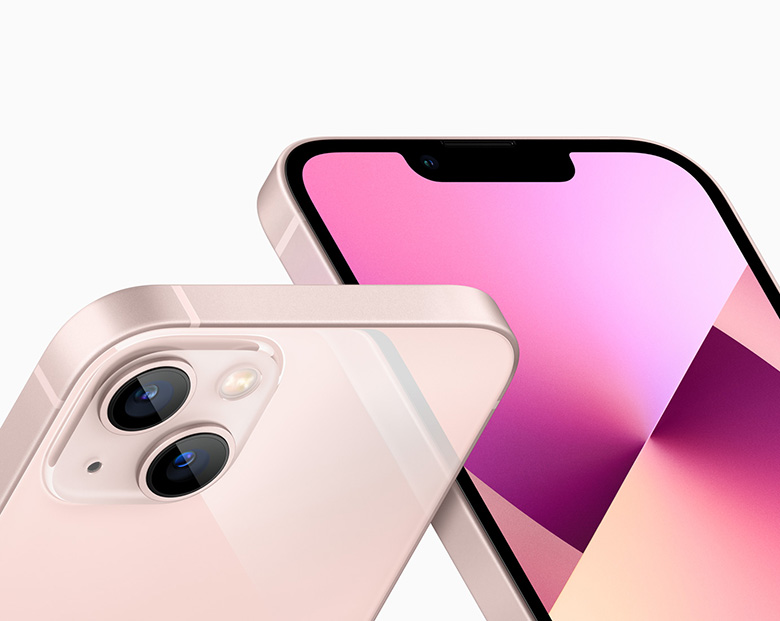 Apple Watch Series 7
We spy the thinnest border ever spotted on an Apple Watch, in the Series 7. It does mean that this is the largest display, with the visuals now appearing truer to life on the face itself. Durability wise, it's more hardy — now built with a stronger, more crack-resistant front crystal and a higher tolerance for dust and water. This only means good news for our time in the gym, especially if you're swinging kettlebells on a regular. Speaking of fitness, Apple's expanding on that with an added arm — almost like your Nike Training app — with a new body-conditioning workout launch with Pilates as well as meditation practices. All of these are backed up by Olympic medalists and trusted fitness trainers. We can also look forward to more interactive fitness prompts, with Group Workouts (up to 32 people at once) to launch very soon.