Fashion
Five looks to remember from Louis Vuitton SS22
Another brilliant Nicolas Ghesquière outing for Louis Vuitton
Nicolas Ghesquière does drama exceptionally well. Set along the archways of Passage Richelieu near Paris's Louvre Museum, the Louis Vuitton spring/summer 2022 womenswear runway show was just that — dramatic, and not to mention, opulent. The space was lit up with period chandeliers that set the stage for the tone and the mood of the collection.
"The premise of this collection comes from my participation in the upcoming series Irma Vep by Olivier Assayas for HBO, adapted from his film starring Maggie Cheung, which I loved," Ghesquière says in a Q&A released to the press. Creating the costumes for lead Alicia Vikander (also a friend of the maison), led to a reimagining of a time-travelling vampire — one who remains ageless and dresses according to their present time but always with nuances of the past. The setting for the show referenced a grand ball and the fashion therein, a mix of historical couture references and modern clothes.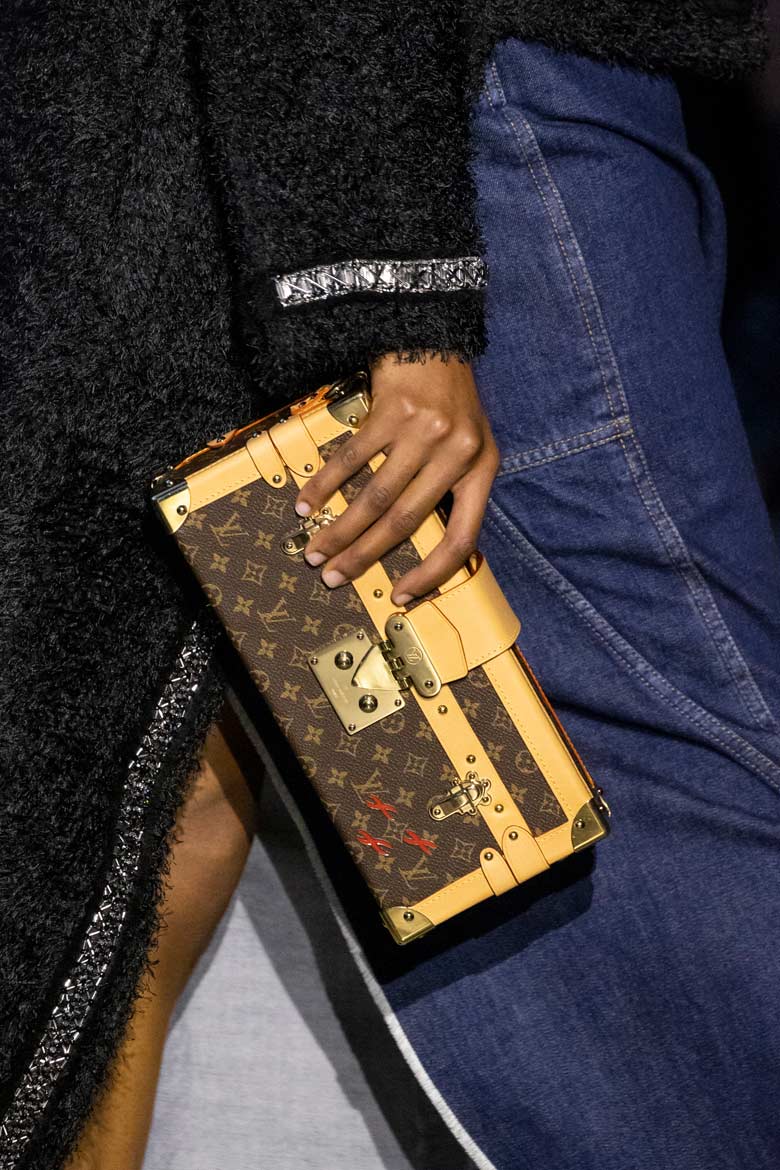 And let it also be known that whenever Ghesquière takes inspiration from period clothing, the results are often flawless. For spring/summer 2022, opening looks consisted of dresses fixed with crinolines to create exaggerated silhouettes, but not in the same restrictive or weighed down manner of those back in the day. They looked lightweight enough to give the illusion of suspension. I hardly think they'll be reproduced commercially, but something that the maison could adapt in certainly more wearable ways.
Running along the theme of a grand ball, mask-like eyewear, and headgear also made statements with their in-your-face embellishments. And for a dose of Louis Vuitton's heritage, the always chic Petite-Malle was reinterpreted in two new sizes  — a larger variation and an elongated clutch iteration that's referred to as the East-West Petite-Malle.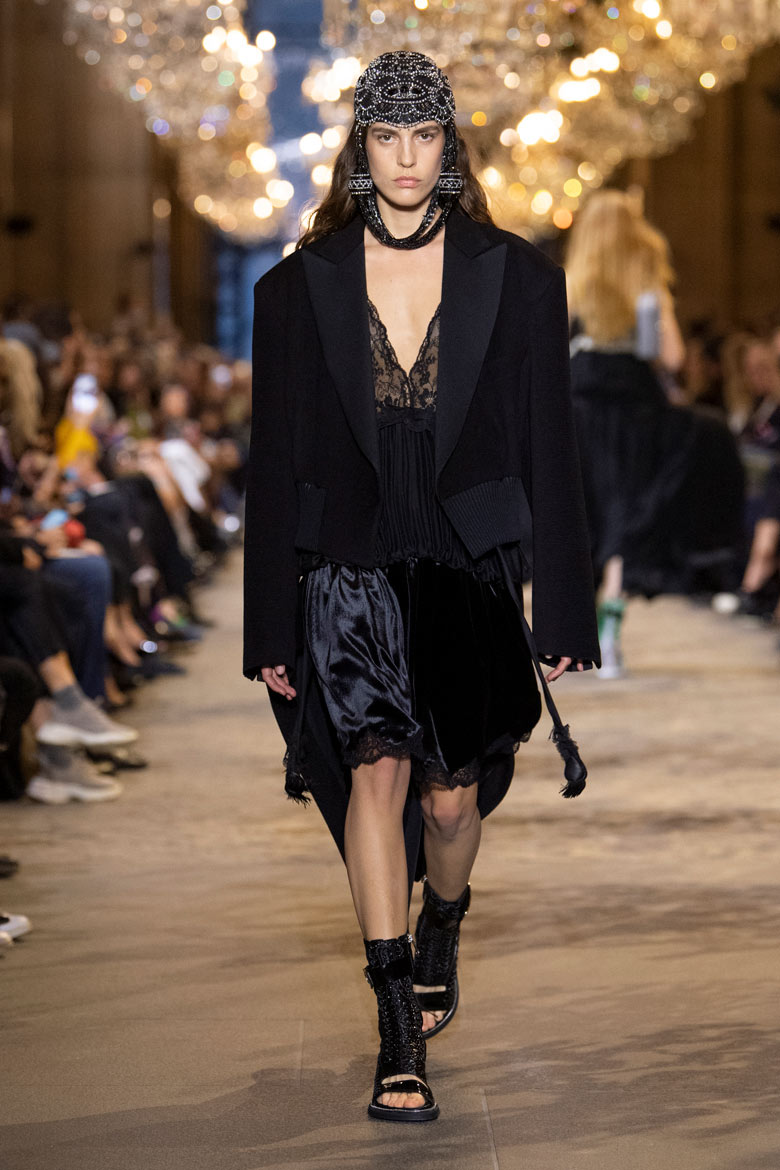 What: A tailcoat jacket paired with a babydoll lace top and satin skirt, and topped off with that embroidered headpiece.
Why: I would gladly suffer a bout of helmet head wearing that headpiece. But also there's just something about formalwear against a slip-like inner that's quite alluring.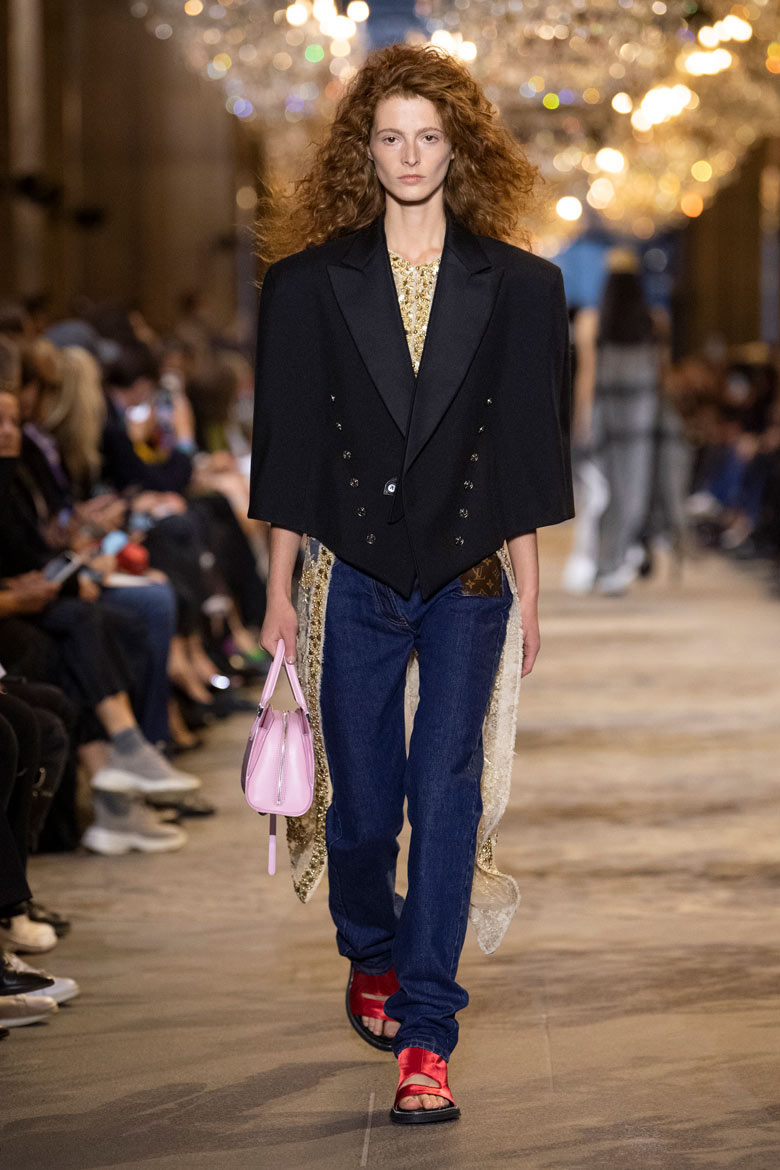 What: Another cool contrast of a formal jacket, a heavily embroidered dress and straight up denim jeans.
Why: This is a wonderful example of how a simple pair of jeans goes a long way in grounding even the most opulent of materials and fabrications.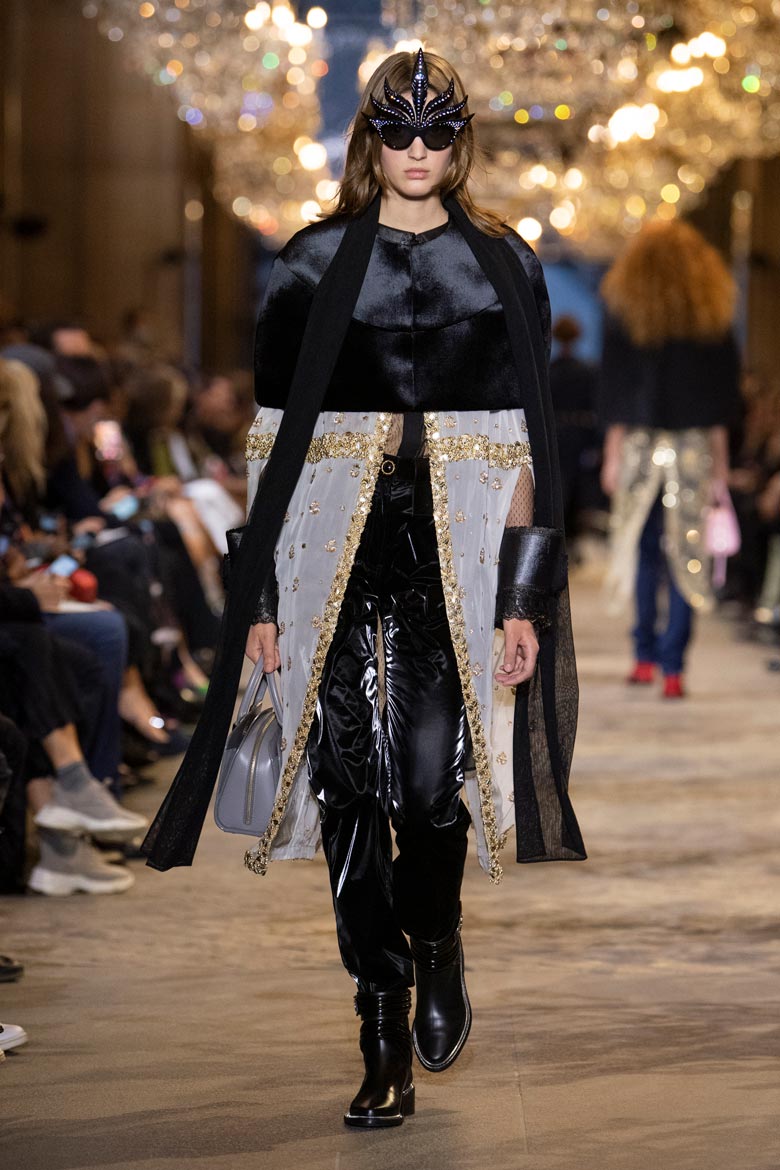 What: A combination of a cropped cape and an embroidered cape dress, worn over a mesh blouse and paired with black trousers.
Why: It's funky, sure. But in relation to the theme, I wouldn't want to mess with anyone in this get-up because she's probably a badass.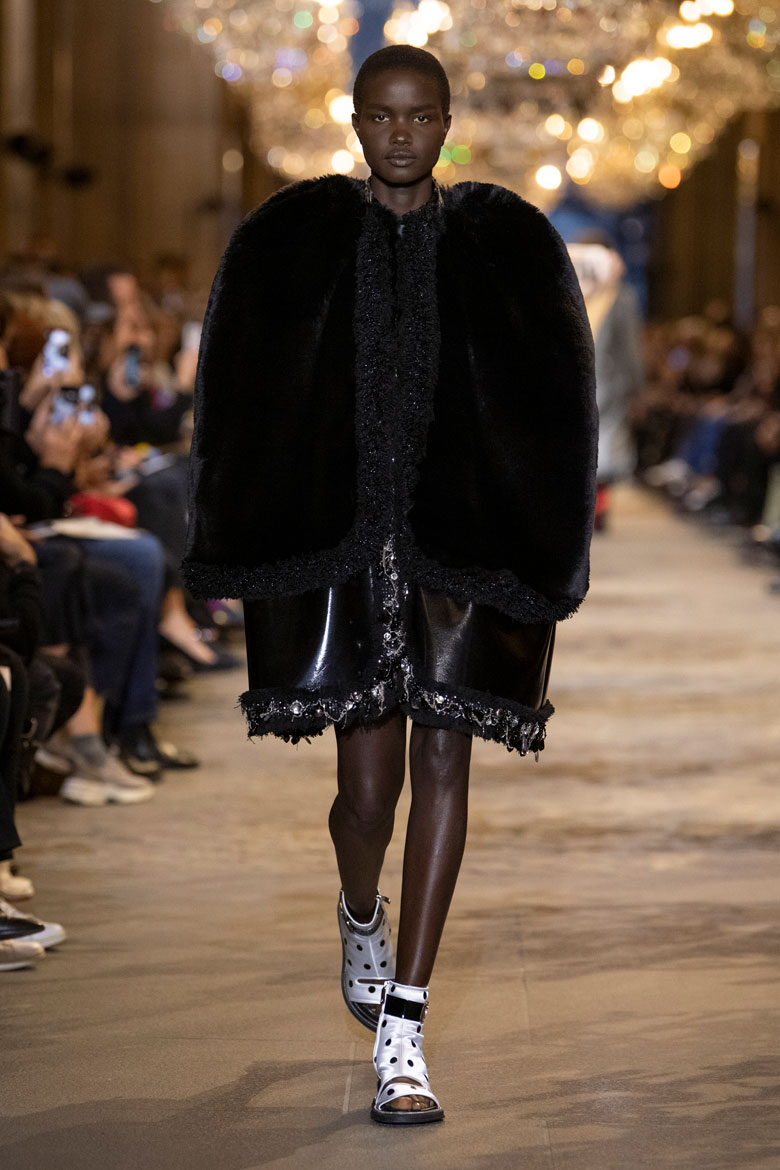 What: A double-layered structured cape.
Why: It's the level of craftsmanship in constructing such a structured garment and then trimming them with jewels.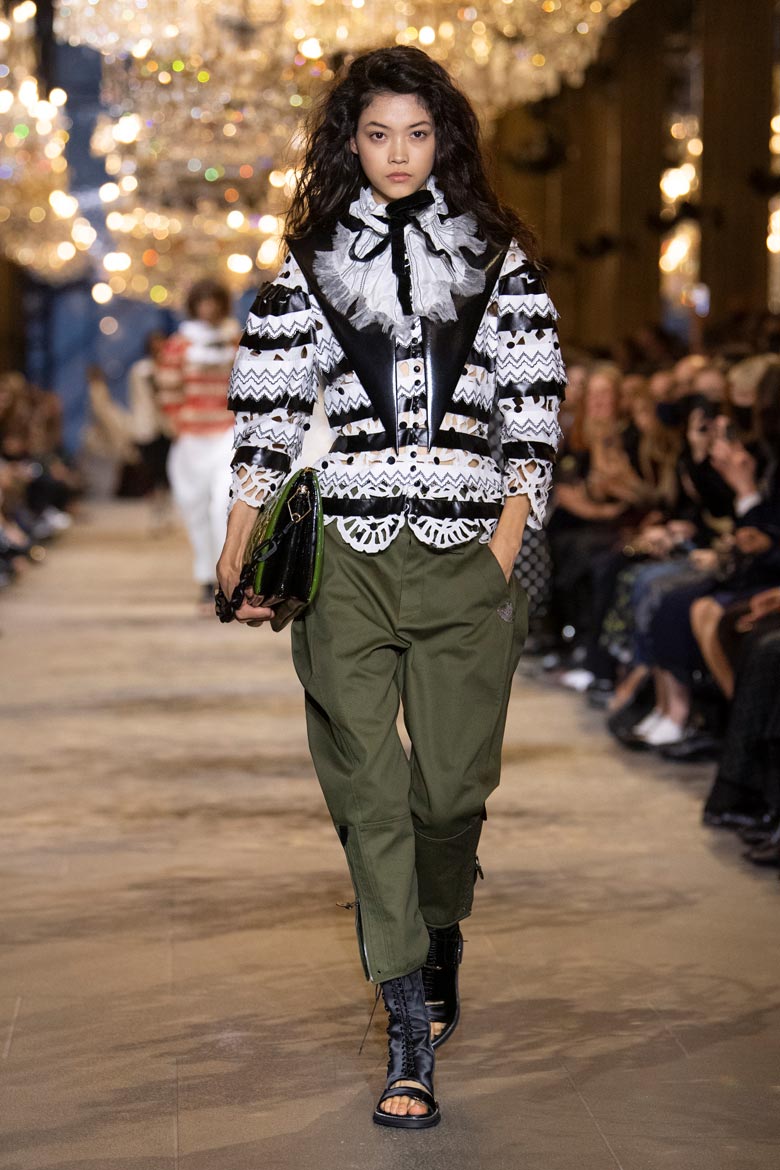 What: A cutout blouse worn with a 19th-century-inspired collar (probably a separate piece) and utilitarian trousers.
Why: This is probably the most wearable of the top five looks, but with the same amount of medieval design tropes that make it such a divine Ghesquière creation.
Scroll the gallery above for the full Louis Vuitton spring/summer 2022 womenswear collection.