Fashion
Chanel spring/summer 2022: Five standout runway looks
A throwback in the best sense
We tend to forget sometimes that fashion is more than just clothes and accessories. More than the materiality, fashion centres around emotions. And that's exactly what happened at Chanel's spring/summer 2022 runway show on the last day of Paris Fashion Week.
A departure from the grand-scale recreations of far-flung destinations or impressive installations within the walls of the Grand Palais, Chanel took things to a much smaller, intimate scale. "I used to love the sound of flashbulbs going off at the shows in the eighties, when the models were on a raised runway. I wanted to recapture that emotion," says artistic director Virginie Viard in the show notes. Hence, it was a throwback to those simpler times in the form of a runway that was not unlike that of Chanel shows during that period, and complete with those aforementioned runway photographers peering through their lenses right next to an elevated runway.
But more importantly, the setting paved the way for the models to have a bit more of a personality on the runway. They were smiling, flirting and each had an individual sense of characteristic that collectively, embodied the young Chanel woman. The clothes too had an air of '80s to early '90s Chanel — Karl Lagerfeld-like at times but still thoroughly decadent and youthful — without running the risk of looking as though Viard wanted to force back the time period for the now.
There was a strong sense of joyous nostalgia but it was such a vibrant break from our current reality. And that is what sometimes we need that fashion can provide: a break. Because God knows, we all deserve one.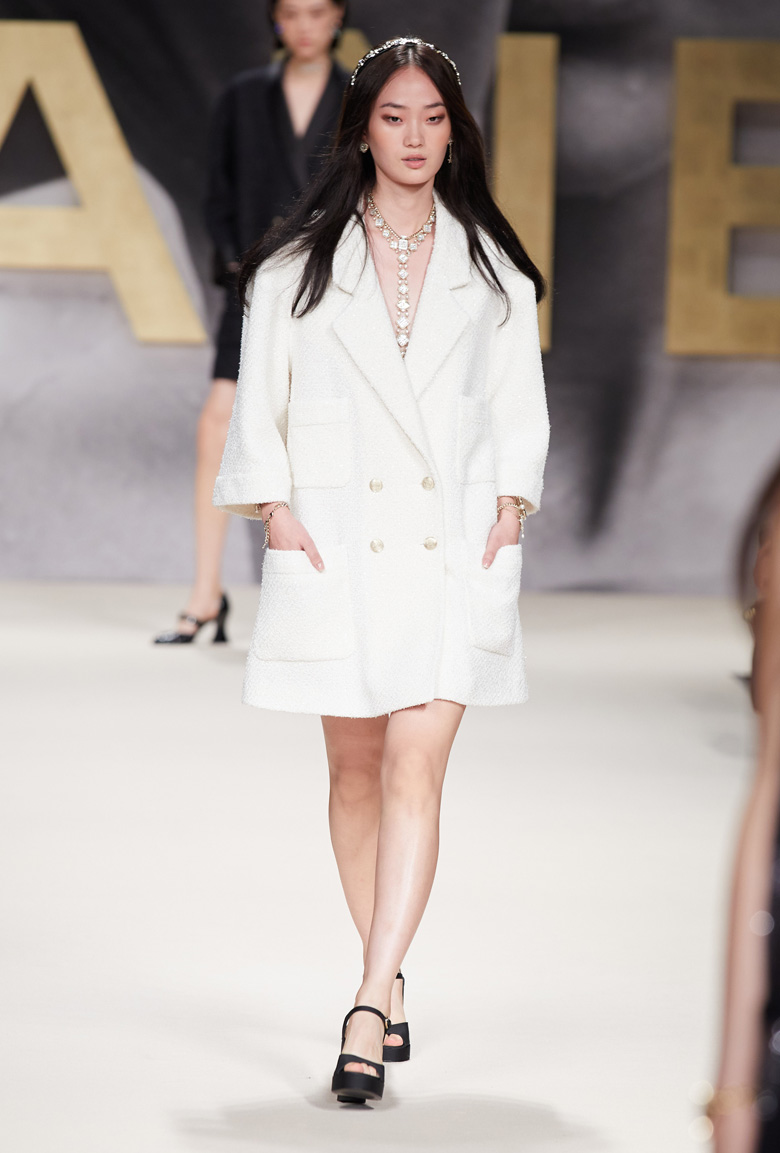 What: An oversized double-breasted tweed coat.
Why: All it takes is one Chanel coat presented in its iconic tweed, and that's pretty much the only Chanel that you'll ever need to have in your wardrobe. Here, it's worn with just simple jewels to accentuate the beauty of such an icon.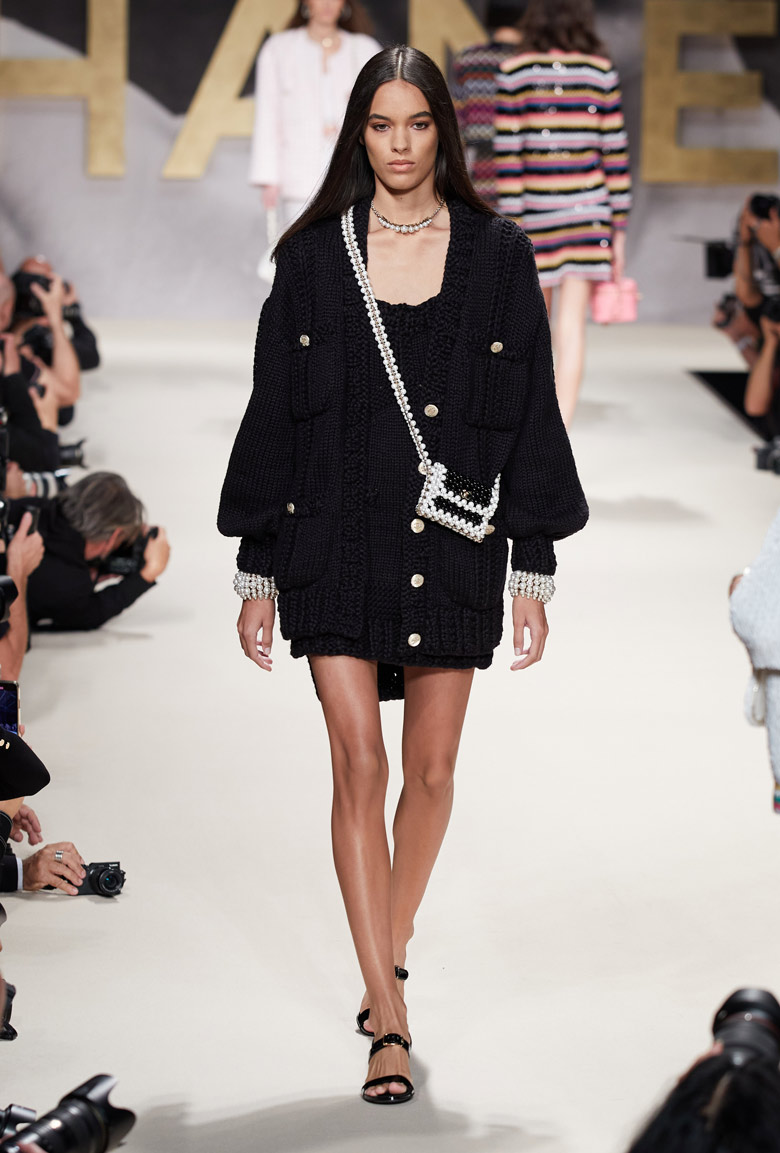 What: Texture takes precedence in this oversized knit cardigan worn over a knit dress and matched with equally chunky bracelets and beaded crossbody.
Why: Everything here is such a sight — from the textures in the knit to the pearls of the bracelet, with shapes that were carried through to the necklace and bag. What a harmonious combination.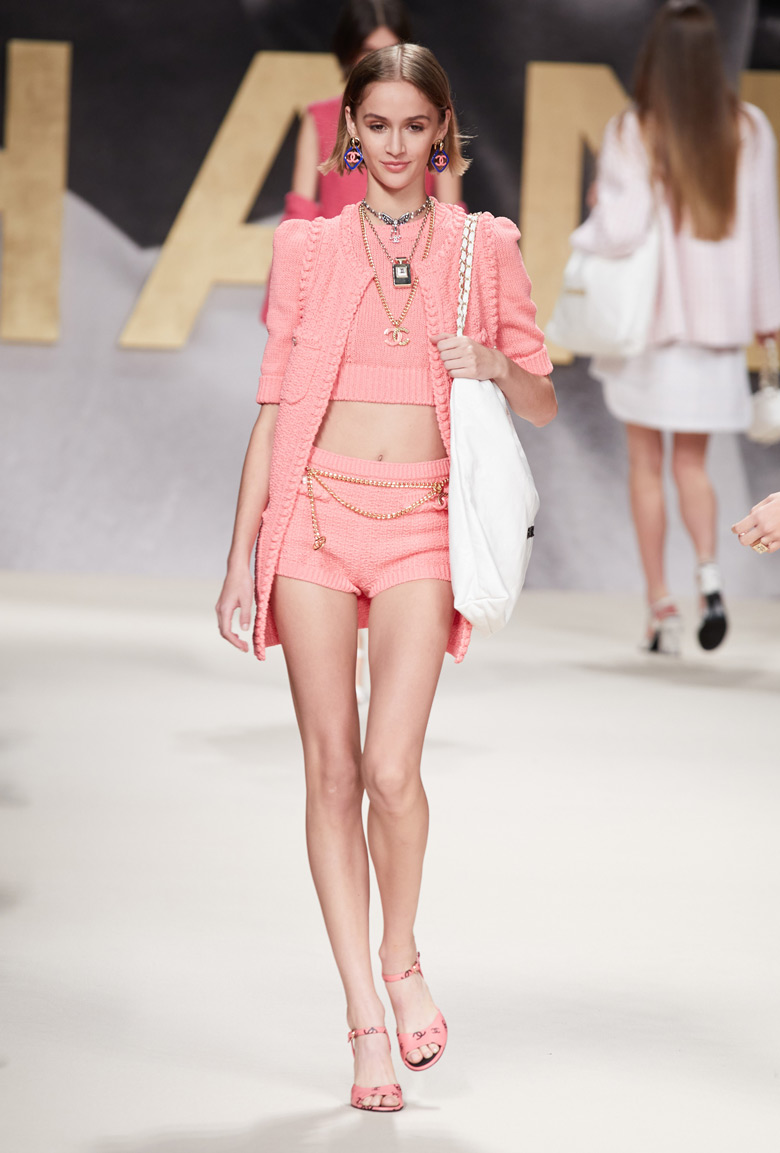 What: An all-pink ensemble in the form of a knit cardigan, knit crop top, and knit shorts — all topped off with chains and chains of Chanel.
Why: This is something you no doubt could see Elle Woods in while she's out for a vacation in the summer. So unabashedly girly and flirty that you'd hate that you love it.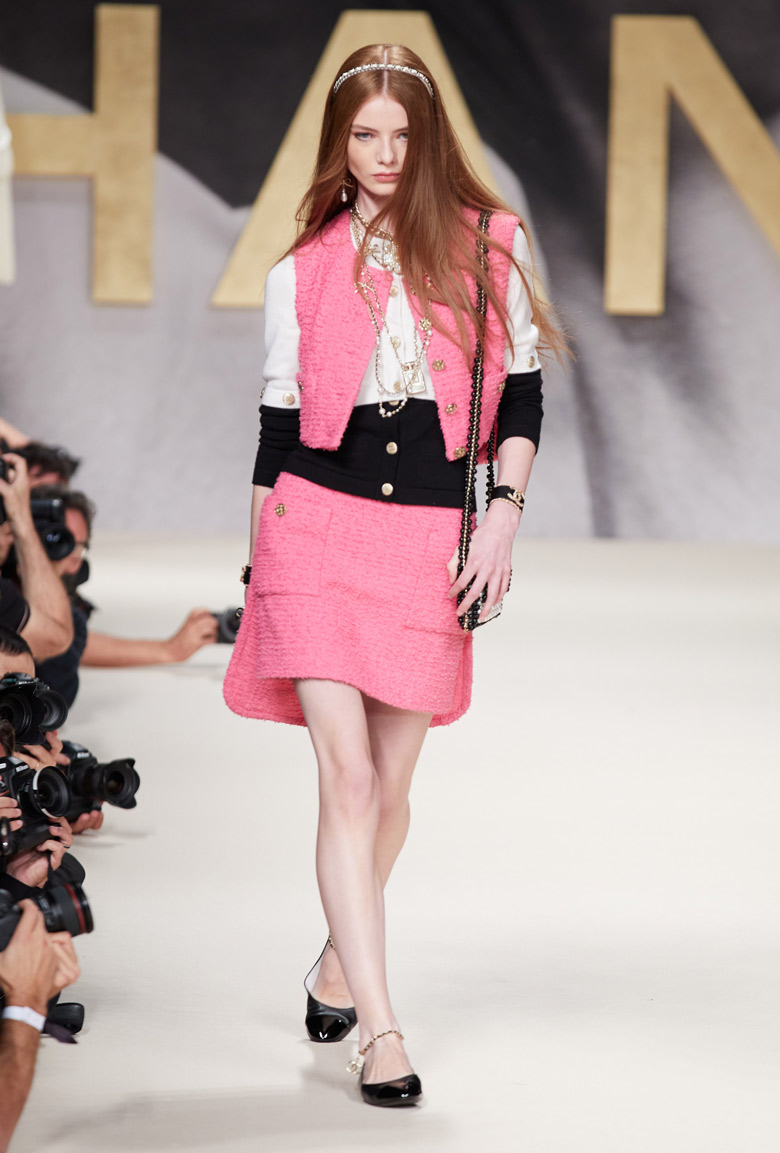 What: Two-piece tweed set paired with a double layer of front-buttoned tops.
Why: It may look like quite a mess but hear me out. The layering is signature Chanel and in the real world, unbuttoning that white crop layer would make for such an excellent play at layering (like you know your way around layer) and adds dimension to the entire look. And come on, piling on Chanel jewellery is never a bad look.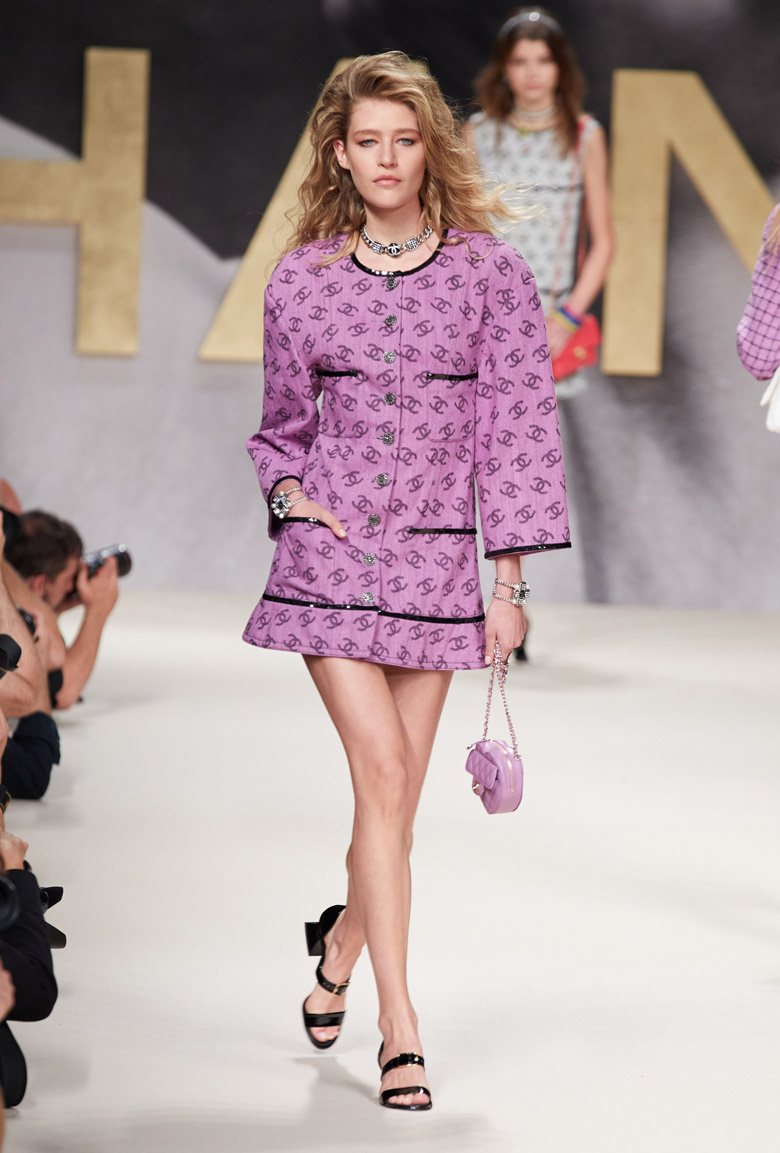 What: A logo-laden buttoned dress in a vintage-esque violet hue.
Why: I am living for this look. Everything from that tousled, vamp of a hair, to the cool-girl air that the styling exudes. Fabulous. It's like finding a Chanel dress at the back of your mother's wardrobe and then working it like how she would've back in the day, but in your own unique way.
Scroll the gallery above for the full Chanel spring/summer 2022 collection.