Fashion
Valentino spring/summer 2022: Top five standout looks
From couture to the streets
And by streets, I (well, actually, creative director Pierpaolo Piccioli) don't mean streetwear. The Valentino spring/summer 2022 runway show took place at Le Carreau du Temple — a historical building that's been refashioned into a multi-purpose space — surrounded by boutiques and cafes, and made full use of the entire neighbourhood. Models walked through a maze of neatly arranged couple-seating tables that mimicked Paris's typical terrace seating, before making their way out into rue Dupetit Thouars.
"Fashion is imagined in the studio and created in the Atelier, but it is on the street that it becomes alive and real, meeting the imperfection of existence, day after day, lit by the unique identity of the wearer," reads the show notes.
It's with spring/summer 2022 that, as teased, Piccioli revived some pieces from Valentino's archives. They're tagged as 'Valentino Archive' and were accurately reproduced from the original, as a way of showing the maison's enduring legacy and everlasting style.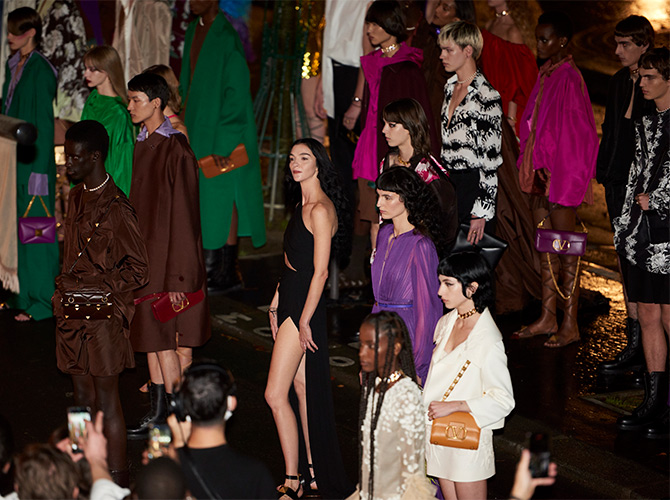 But Piccioli's originals for the collections were the one that truly shined. His creations for the recent Met Gala — and in multiple other ready-to-wear and haute couture collections — have shown that he's become quite a master at those really rich, acrylic colours, and especially at bringing them together in one outfit. For spring/summer 2022, they're used to full effect in acid-hued taffetas that were manipulated into a slate of separates for a majority of the collection — once again as a way of bridging couture and contemporary, everyday fashion together. Denim jeans, another nod to the archives and not in collaboration with another brand, grounded heavily embroidered and precious tops.
Valentino doesn't need to do streetwear because its strength is in its couture ateliers. Piccioli's smart strategy of making use of those expertise and incorporating couture elements into ready-to-wear is the very reason why the maison has been creating collections that transcend the runway and are making their marks on the streets.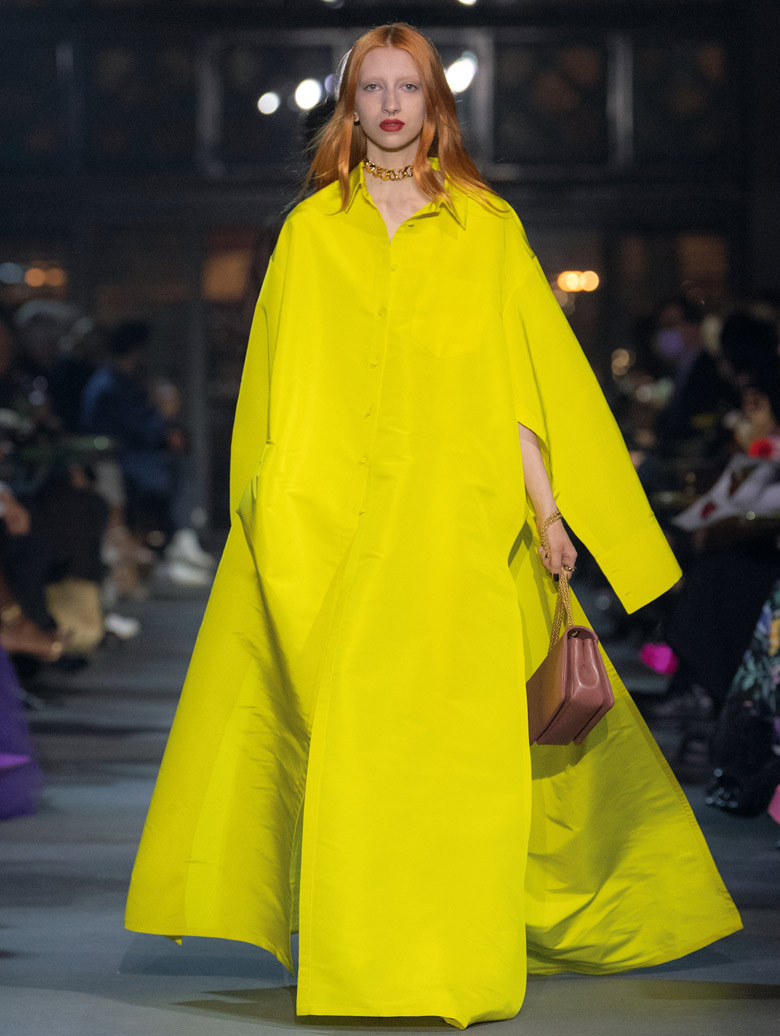 What: A taffeta shirt dress that's spliced at the seams to produced a voluminous silhouette.
Why: This is just one of the marks of that couture-to-street sensibility of the collection. Updating a simple shirt dress made entirely of just one fabric in one colour by fiddling with form and construction. Amazing.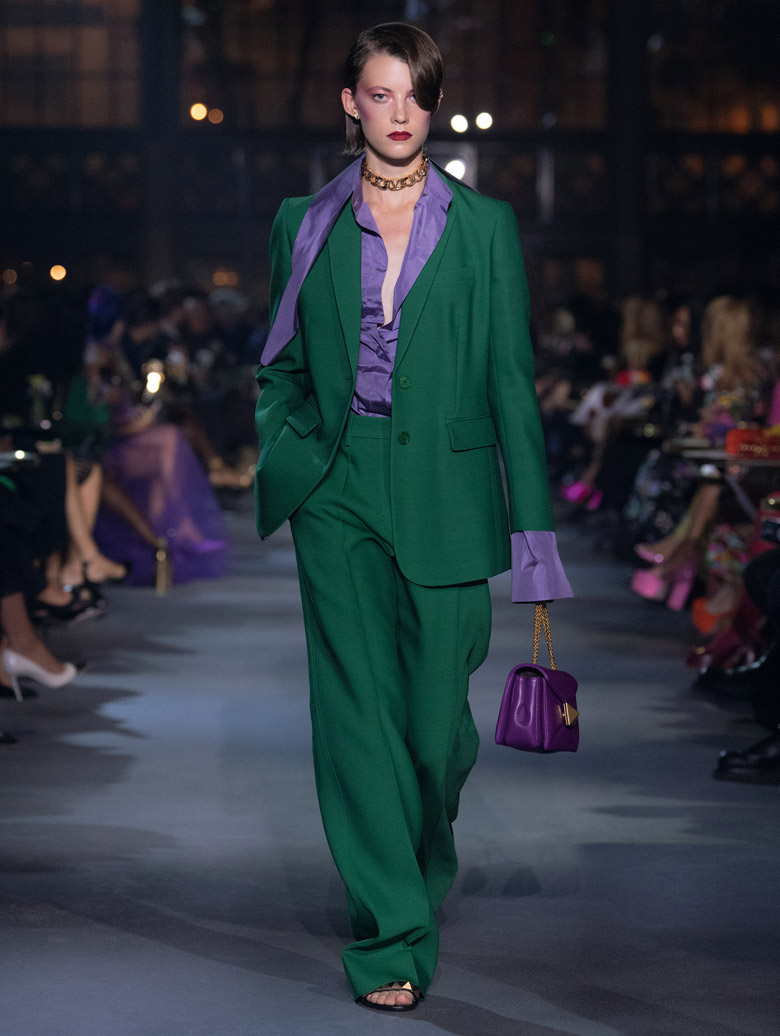 What: An oversized suit worn with taffeta shirting with attached neck tie (a key element of the collection), topped with a simple chain-link necklace and that chic macro stud bag.
Why: Let it be known that women look better in suiting than men. And this iteration is the perfect example of how the right cut makes a difference.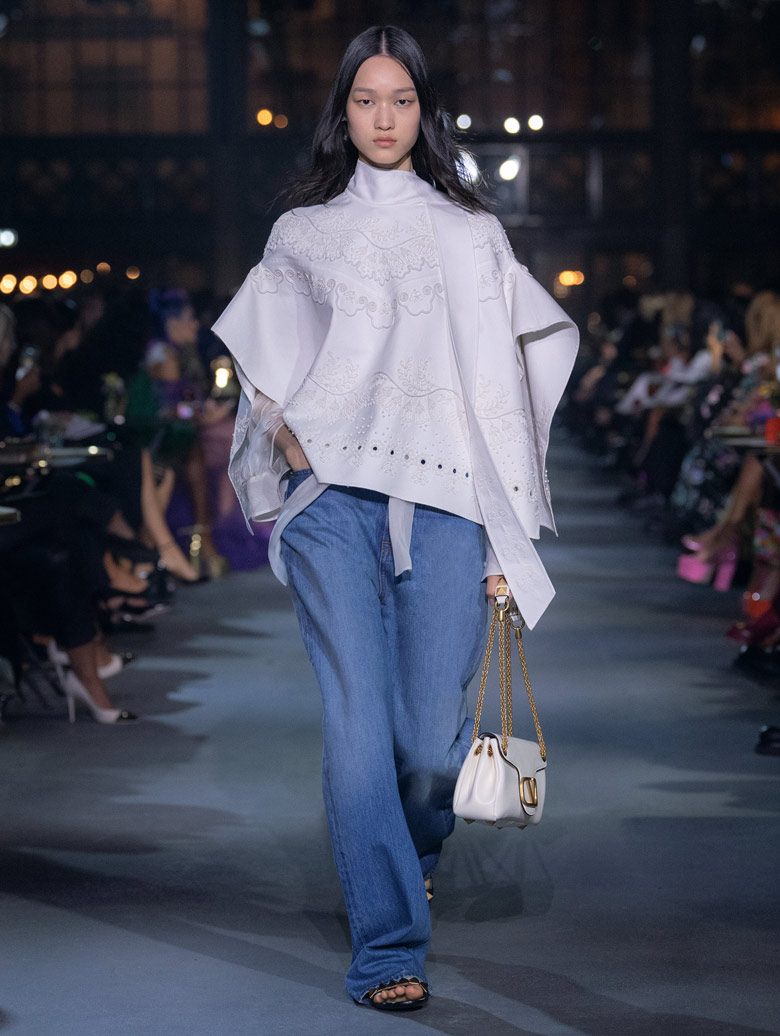 What: A borderie anglaise top worn over a sheer blouse and paired with denim jeans.
Why: It's simple, chic and with couture elements. There's no reason why anyone can't pull this off for a weekend brunch.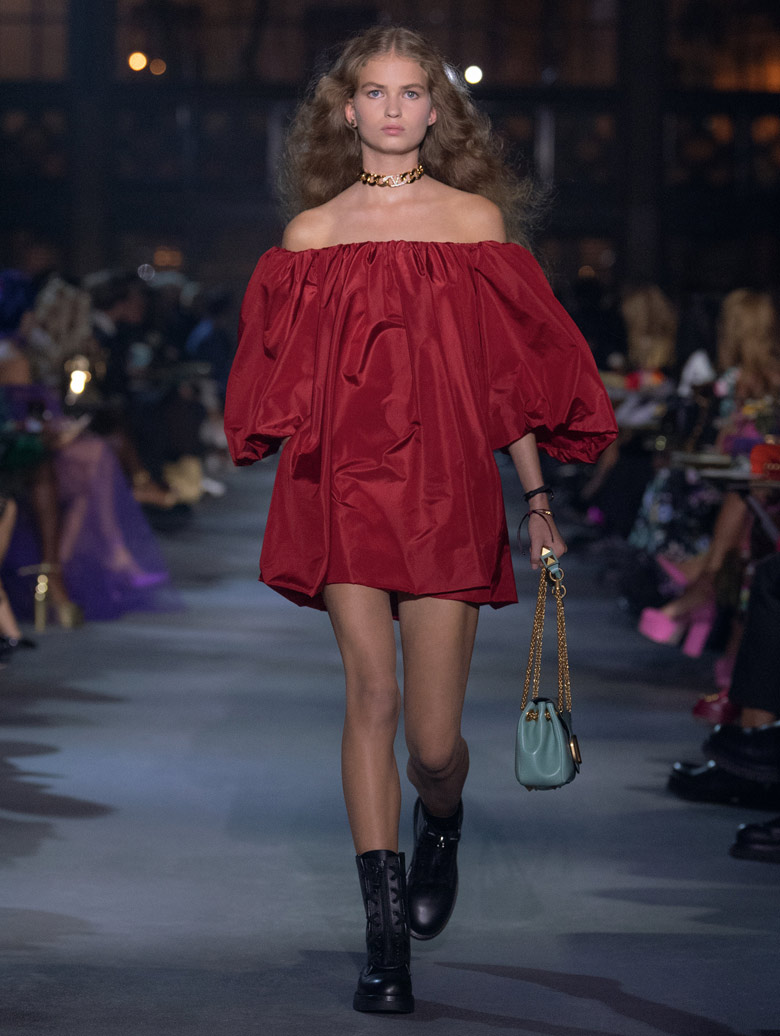 What: A taffeta mini dress in a deep red and matched with combat boots.
Why: The taffeta series of the collection is really just stunning — no matter what they were fashioned into. This is classic Piccioli for Valentino and is such a modern and youthful take.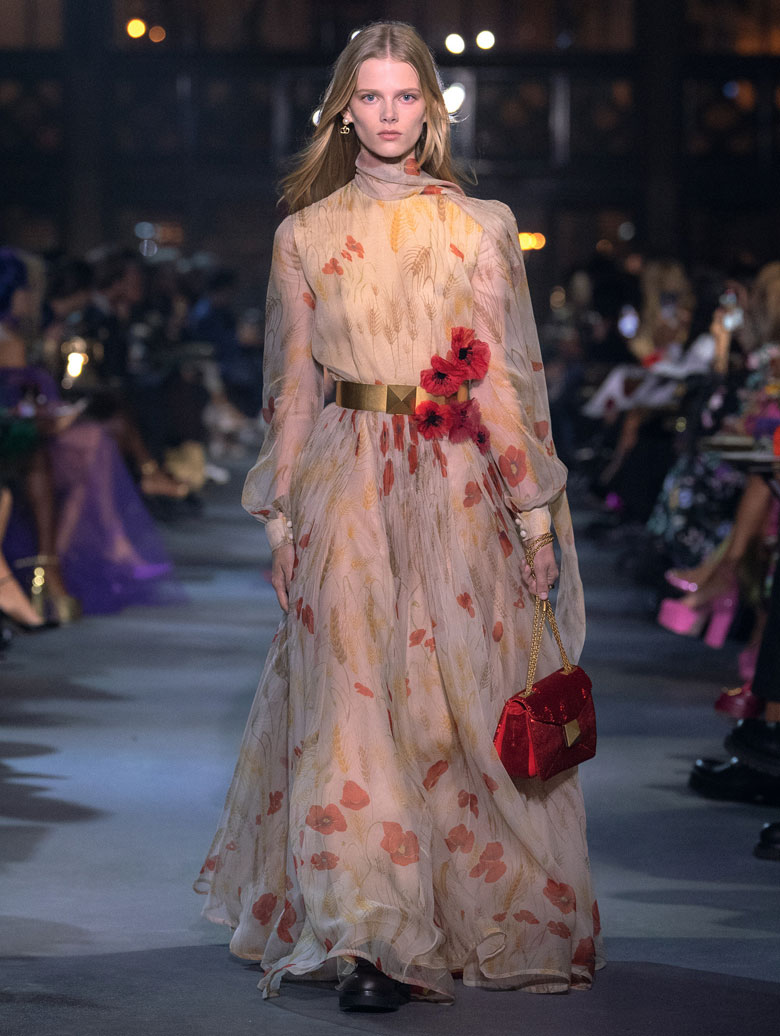 What: A floral chiffon dress that's part of 'Valentino Archive', taken from an haute couture collection from decades ago.
Why: The true embodiment of legacy is one where it outlives and still remains relevant for now and in times to come.
Scroll the gallery above for the full Valentino spring/summer 2022 collection.