Fashion
A towel dress and more from Bottega Veneta
Bottega Veneta pushed the envelope for Salon 03 in more ways than one
Bottega Veneta's Salon 03 runway show was quite a star-studded affair. Housed in the historic Michigan Theatre in Detroit, the show was attended by a bevy of music and hip-hop's finest including Mary J. Blige, Lil Kim, Kehlani, and Burna Boy. In fact, Lourdes Leon (also known as Madonna's daughter) was one of the models who walked the runway.
But more than the celebrities who sat in the front row, the Salon 03 collection took on a theme that was all about the innovative spirit—one that was reflective of Bottega Veneta's choice of city. Detroit, as it is known, is the birthplace of techno and Motown as well as the centre of the automobile industry in the US. Creative director Daniel Lee himself grew up in a similar environment in the industrial North of England, and Detroit's sense of innovation is one that captured his fascination.
It was no surprise then that the city also provided the perfect backdrop for the brand's push towards more sustainable innovation. While green has become such a strong, signature colour for the brand, the element took on to mean a more eco-conscious approach in materials used for the Salon 03 collection.
Lee opted for certified organic cotton (a more sustainable substitute than traditional cotton) and recycled nylon, while ensuring that the rubbery yarns used in more textural pieces are biodegradable. As for the beads and sequins used to add more drama and visual appeal to the collection, they're made from bio-based materials.
It's important to note that without these information attached to the show notes, Bottega Veneta's Salon 03 collection looked like any other outing by Lee for the brand. There's still the sense of luxurious ease and sophistication seen through a minimalist lens, and with the breadth of a very extensive collection. But the fact that there were thought and and processes put in place to ensure that they were created with more sustainable materials, simply shows that it can and should be done.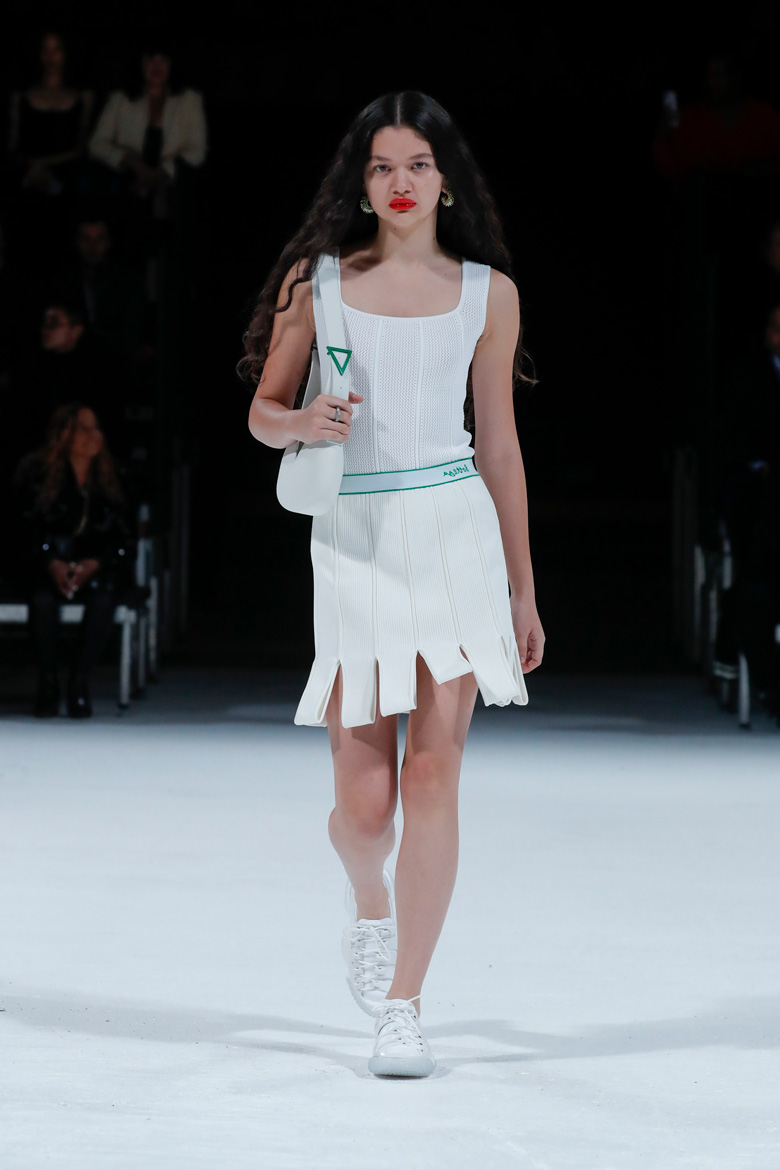 What: Knitted tennis whites in the form of a tank top and skirt.
Why: This look captured the Lee's Bottega Veneta spirit best — simple and easy but crafted in such a luxurious manner and topped off with enough design details to differentiate these pieces from any others out there. I could actually see this being worn by some of the newer tennis legends-in-making but perhaps in not a performance setting.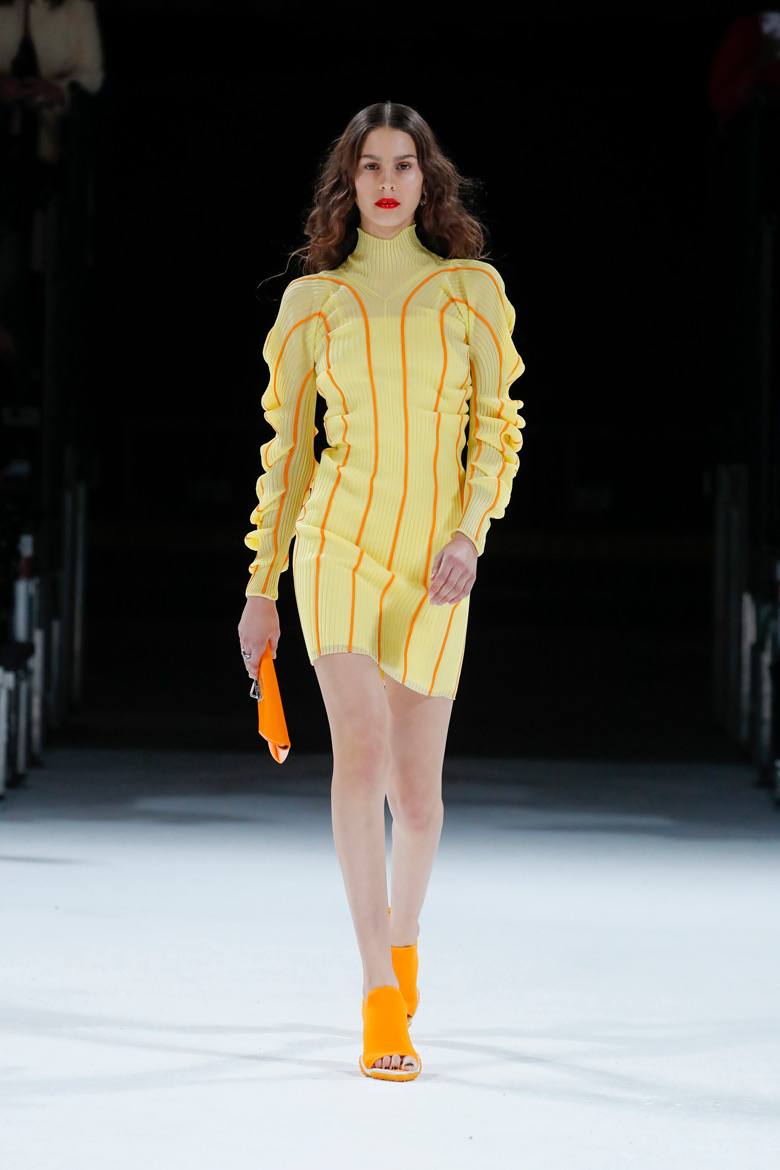 What: A fresh dose of sporty colour in the form of a knit dress highlighted with safety orange design lines and accessories.
Why: Sportswear influences are rife in the Salon 03 collection and especially so in the footwear — take a look at the knit mules set atop a sporty sole. This knit dress may be one of the busier pieces in the collection but those organic gathers along the sleeves add such dimension and interest that it's a piece that's hard to ignore.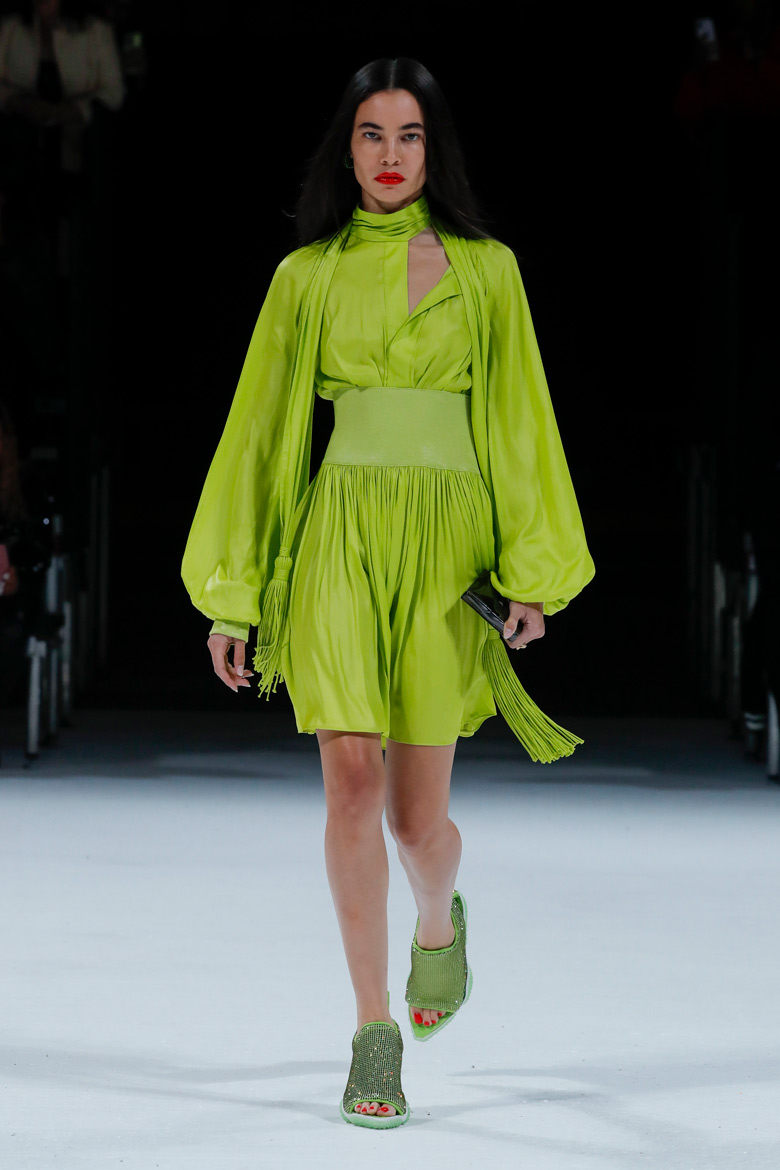 What: A dress-like combination of a bishop-sleeved blouse complete with tassel-end scarf and high-waisted skirt.
Why: It's quite a departure from the more casual and sporty looks in the collection but if it's a more elegant and sophistication option that you're after, this would be it.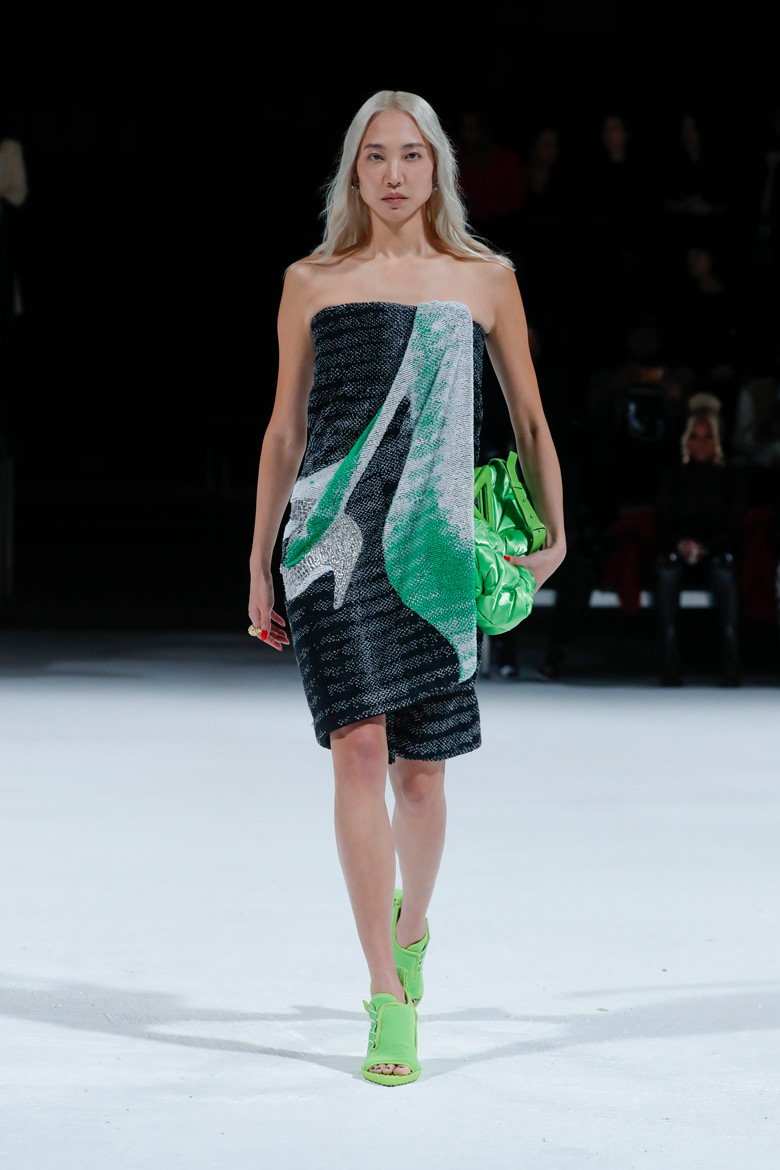 What: A towel dress decorated with a graphic print.
Why: Now, I know what you're thinking: What in the world… And that's exactly it. Bottega Veneta has been pushing out rather questionable pieces based on everyday items (the Puddle boots come to mind) and this was certainly one of them. I wouldn't expect anyone to immediately gravitate towards this in boutiques but it's a fine example of form and function rooted in something that's so obvious and everyday. Also, pretty easy to recreate should you not want to spend the thousands that this would eventually be priced at.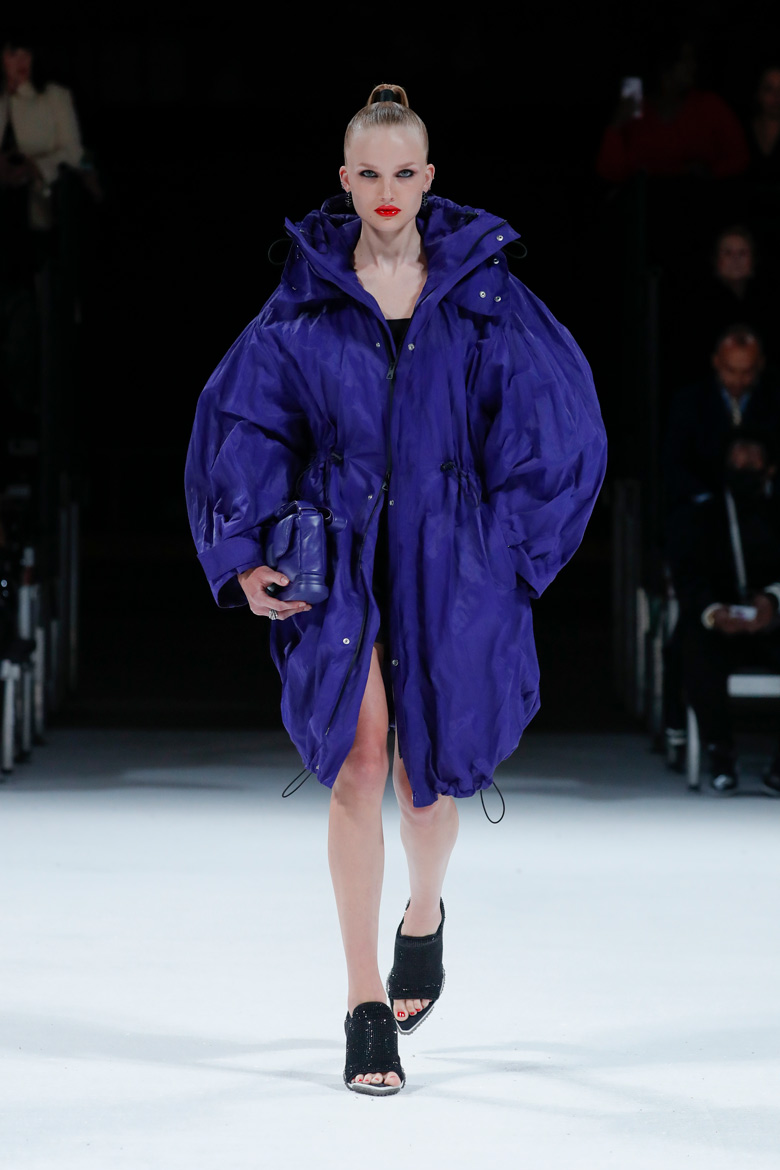 What: A voluminous parka of your dreams in a brilliant violet.
Why: Honestly, everyone living on this side of the equator needs a parka on account of the unpredictable weather we're constantly experiencing. And this deliciously voluminous creation is the perfect piece to wear over anything but still look polished.
Scroll the gallery above for the full Bottega Veneta Salon 03 collection.