There's nothing that jolts us awake first thing in the morning like the smell of fresh coffee. Grounded and steam pressured, you get a shot or two of strong and bitter espresso. Pour in a dash of velvety steamed milk and it gives you an entirely new flavour profile. However, caffeinated coffee isn't for everyone. Whether you decide to shun the common drug because of health reasons (like anxiety and insomnia) or are simply trying to curb your reliance on it, decaffeinated coffee shouldn't be a dirty word anymore. These cafes below embrace the inclusivity — the good news is, none of them are Starbucks.
What used to be a spices and coffee warehouse now houses the flagship Asian branch of Toby's Estate – the Café and Roastery. Now, it comes bearing gifts in the form of single origin coffees, teas, equipment, and access to a coffee crew with some serious know-how (as in, world-ranking, championship-judging expertise) of life's perfect brews and blends. They also serve an all-day breakfast to pair appetizingly with that freshly-brewed bitter drug we can't live without. Grabbing a decaf has never been more idyllic at this café by the (Singapore) river.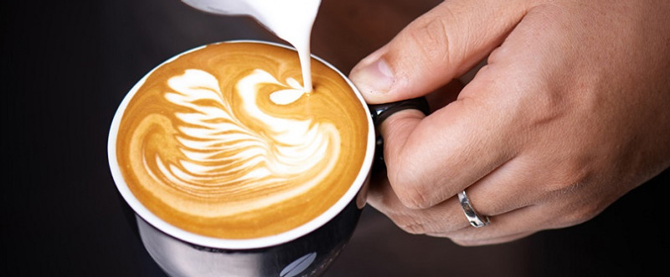 8 Rodyk Street, 01-03/04 Singapore 238216, Tel: 6636 7629
Opening hours: (Sun-Thu) 7.30am-6pm, (Fri-Sat) 7.30am-7pm
An award-winning coffee place, CMCR is a coffee and brunch haven for all sorts of customers, whether you're looking for a catch-up locale or a quick pick-me-up in between errands. Among their single-origin beans is the Decaf Primaveral, Colombia: a Caturra variety of coffee starring the cutting freshness of pine combined with a gentle, soothing sweet bread aroma. Ask them for a slow brew of these beans (subject to availability) when you visit them next, and have your decaf served to you in all its manually-brewed, smooth goodness.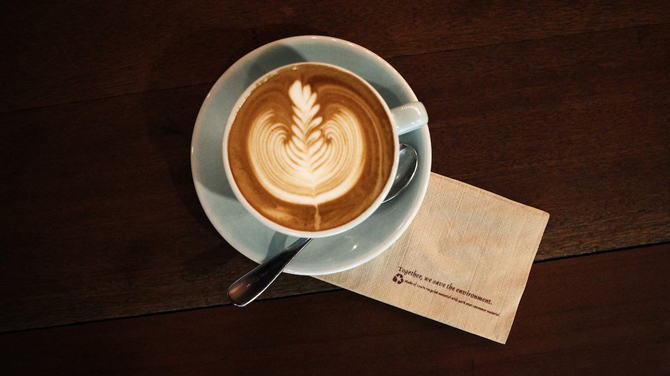 22 Martin Road 01-00, Singapore 239058, Tel: 6836 4695
Opening hours: (Mon-Fri) 7.30am-5pm, (Sat-Sun) 7.30am-6pm
Located in a hole in the wall and usually missed at first sight, Ronin's non-descript presence (no visible signboards) has garnered a steady stream of customers to its establishment. The cosy 30-seater café embodies an industrial-like environment with dim lighting, grey walls and exposed light bulbs. Well-known for having some of the best scrambled eggs in Singapore, their menu is all about simplicity — focusing just on oats, toasts and sandwiches.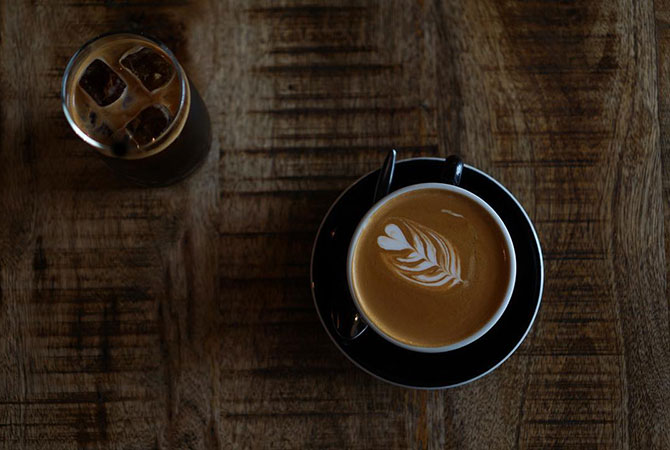 17 Hongkong Street
Opening hours: (Mon-Sun) 8am-6pm
It's hard to miss the flagship café and provisions retail store — having parked its glasshouse space right smack in the middle of Raffles Place. The floor to ceiling glass building also has an outdoor terrace for those looking to soak in some vitamin D. Laid out in the open shelves, you can browse through merchandises and coffee beans while waiting for your drink orders to be ready — all while watching the CBD crowd hustle to and fro.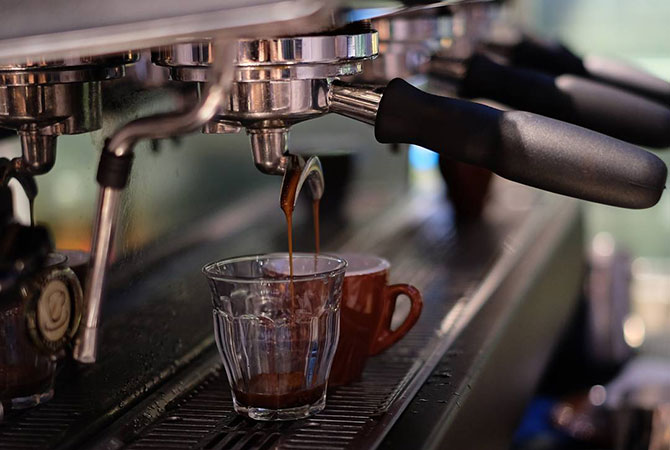 7 Raffles Place, Tel: 6533 1352
Opening hours: (Mon-Sat) 8am-10pm, (Sun) 9am-6pm
The third branch of the coffee chain to be opened on our shores, UE Square Mall's outlet brings about a different vibe from its other two counterparts (Frankel avenue and Fusionopolis One). Savour different flavours of coffee with a variety of coffee beans that are changed from time to time.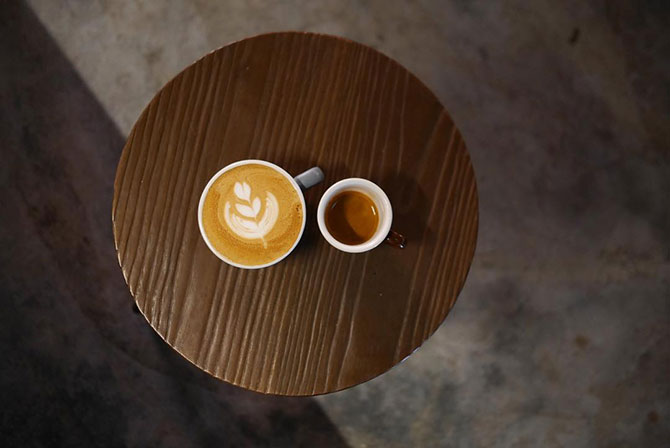 81 Clemenceau Ave, Tel: 6904 4522
Opening hours: (Mon-Sun) 8am-6pm
Having started off as a humble snack and grub stall at the Singapore Science Centre, Tolido's has made its way to the residential estate of Crawford Lane — next to a provision hardware shop. Using blends from Yahava Koffee, you can expect smooth and earthy coffee that is not overly bitter or acidic. Other brunch deligts include rosti, pasta and sandwiches.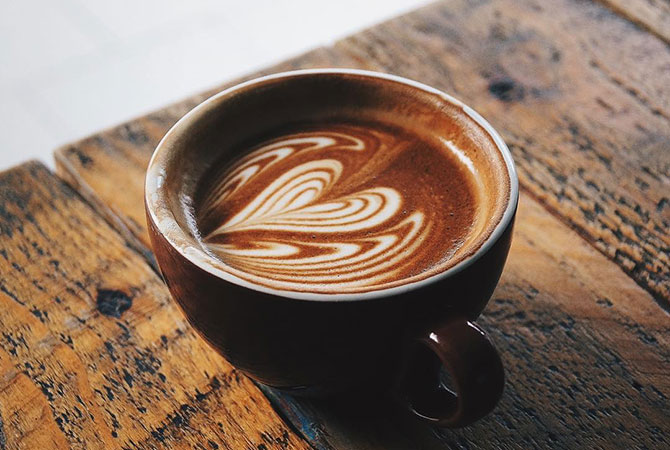 462 Crawford Lane, Tel: 6648 0178
Opening hours: (Mon-Fri) 8am-6.30pm, (Sat-Sun) 9am-6.30pm
Named after the Aussie slang for sandwiches, Sarnies is the gathering pit for various circles — family and friends on weekends, client and business meetings on weekdays and every other group in between. The unpretentious café is known for their Australian grub that vary from breakfast essentials of smoked salmon and scrambled eggs on toast to healthier options such as acai bowls with fresh fruits and nuts. Using Guatemalan blends and a double ristretto, your cuppa here bears intense flavours and fruity notes with a tinge of sweetness.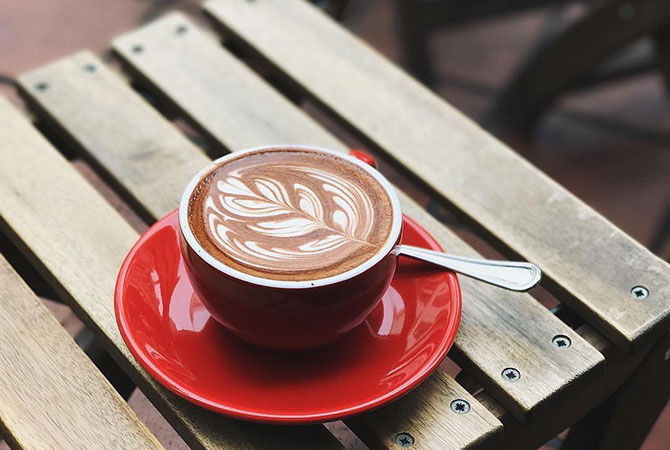 136 Telok Ayer Street
Opening hours: (Mon-Tue) 7.30am-10.30pm, (Wed-Fri) 7.30am-12am, (Sat-Sun) 8.30am-4pm