There are fewer things on the food chart that are more convoluted and at times, controversial than coffee — just ask any barista at your favourite café. Since the introduction of artisanal coffee — or some would like to dub 'third-wave' — on our shores, the morning cup of joe has held varying definitions, which can easily boil down to a matter of taste and perspective.
But what most didn't see coming? A capsule machine, named Morning, created by Leon Foo, founder of PPP Coffee (previously known as Papa Palheta) and Andre Chanco, founder of Yardstick Coffee in Manila. Both of whom are pioneers of the specialty coffee industry in Asia. Purveyors of fresh bean-to-cup who have granted us copious cups of espressos and hand-brews are now turning to convenience in pods, which frankly, only affirms the notion that capsule coffee doesn't mean compromising on your cup's quality. Or at least, this machine would never let that happen. It's a product that unifies purists and amateurs — one that managed to reach its funding goal within two days on Kickstarter.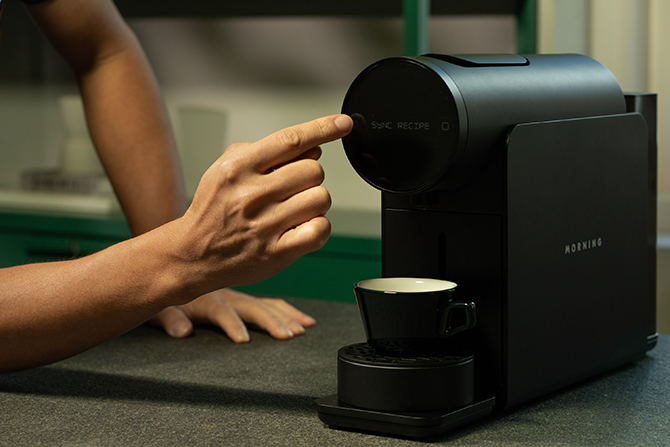 The Morning Machine looks every bit like the svelte homebody to play into the accents of your kitchen countertops — surmised in a matte black finish. But of course, there's more to it. Marshalled with a built-in scale and pressure profiling — a first for coffee capsule machines — the Morning Machine also comprises of PID temperature controls, to enable precision and variability to aficionados who know what they're gunning for. On the convenience camp, there are barista controls and recipe functions programmed within. You can also tweak the parameters that affect the cup, to which coffee brewers at home should be familiar with. It's a intricate process, which is all programmed into its specially custom app. And without mastering the know-hows of the Drink Morning app, you won't be able to maximise the full capabilities of Morning.
The machine itself, is built impeccably. Any aficionado would find merit in the features of 'purging' and even 'blooming', which are easily present in any La Marzoccos. However, what does jeopardise such a fine piece of machinery, is the Morning app, which on the brighter side, might just be laden with bug issues. Basically problems that can be easily resolved after developers work out the bugs on the app itself. We don't forsee this being a longstanding problem, as Chanco did mentioned that whether it's via the app or the firmware in the machine, they can be updated and improved based on the feedback of the users while also providing incremental updates over time.
Wifi connectivity was the main issue that diluted the experience, and made a convenient cup, not so convenient. Because it took quite a couple of tries (and possibly close to an hour) on our end, for the machine to be paired up with the app.
Once that was all sorted, we did find the Drink Morning app pretty vital, with recommended recipes neatly programmed inside. The machine itself, is compatible with 12 different roasters across the globe, with the suggested dosage of extraction, water temperature according to how you would prefer your cuppa. From espresso, ristrettos, to cold brews, nothing much is impossible here. Every pour was dangerously close to a typical cup at your favourite cafe, to which in our books, have made this domestic machine a real success.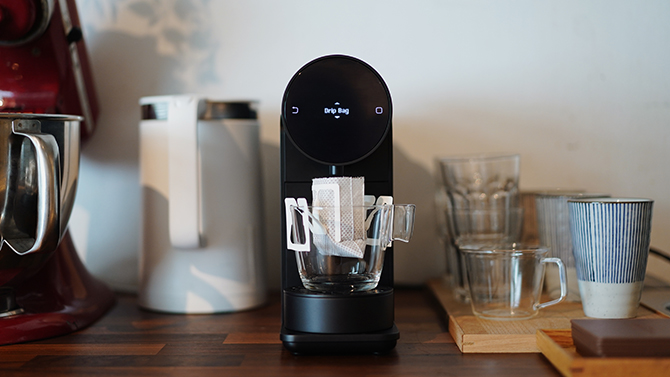 Morning Machine is now available at $479 here.