The holidays primarily comprise of two integral things: food and your loved ones. And while many of us are still separated from our families since the pandemic hit, the latter isn't too much of a reality this year either. So let us seek comfort in food, not just any grub, but dishes that are reminiscent of family and home. Three foreign chefs from Singapore — chef Louis Han from Nae:um, chef Andrew Walsh from Cure, and chef Andrea de Paolo from Zafferano, each share their own.
Chef Louis Han, Nae:um
Dish: Chef Louis's Jjimdalk (Korean Chicken Stew)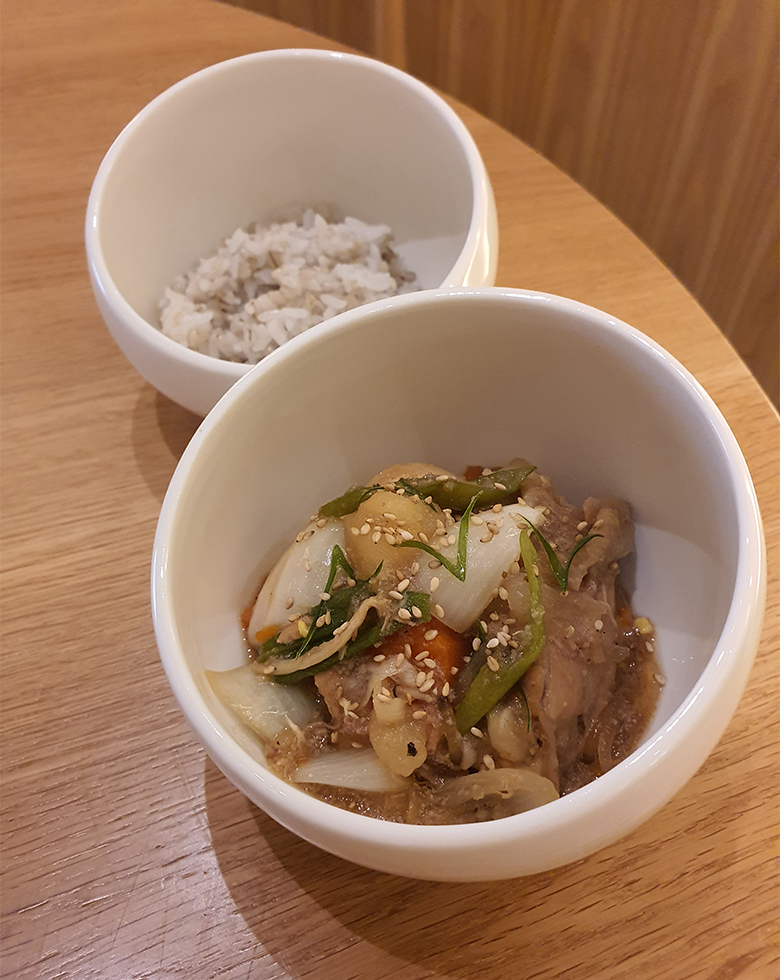 "'Jjim' is stew and 'dalk' is chicken in Korean, so Jjimdalk refers to a braised chicken or chicken stew. I usually have this dish with my friends back home when I am craving for soju. It warms the stomach and the comforting taste always gives me energy."
(Serves 2)
How to make it
Ingredients:
1kg whole chicken
1 potato
½ carrot
1 onion
1 Japanese leek
1 packet oyster mushroom (approx. 150g)
3 pcs chilli padi
40g glass noodles
50g oil Sauce
Base:
¾ cup soy sauce
¼ cup corn syrup
¼ cup mirin
¼ cup soju
¼ cup water
1 tablespoon grated garlic
¼ cup pear juice or blended pear
2 tablespoon sugar
Black pepper to taste
Seasoning/Garnish
1 teaspoon sesame seeds
1 teaspoon sesame oil
How to make it:
1. Combine all the ingredients for the sauce base.
2. Soak the glass noodles in water for it to soften and set aside.
3. Cut the chicken (including the bone) into easy-to-eat chunks.
4. Cut the potato, carrot, onion, leek, and mushrooms into pieces, roughly half the size of the chicken chunks.
5. Slightly sear the chicken with oil before adding in the sauce base, then braise for 30 minutes.
6. Add the chopped potato, carrot, and mushrooms, and continue to braise for 20 minutes.
7. Add the chilli padi as well as the chopped onion and leek, and braise for another 10 minutes.
8. Add in the glass noodles and simmer until it is cooked.
9. Add the sesame oil and sesame seeds for garnish.
Chef Louis recommends serving the Jjimdalk with barley rice and a side of kimchi or pickles.
Chef Andrew Walsh, Cure
Dish: Irish Cream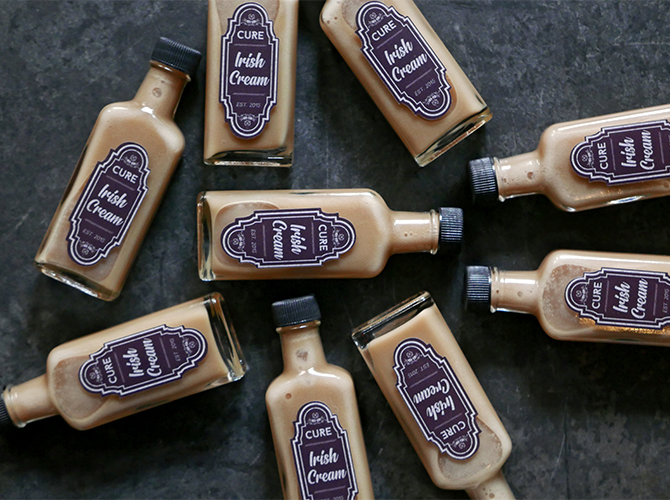 "It's a family tradition to come together every Christmas to toast to the year with a glass of Irish cream by our fireplace as we give thanks to the past year and look forward to the new year."
Ingredients: 
2kg demerara sugar
2L Heavy cream
1L Milk
3grm Xanthan formula
1400ml Jameson Whiskey
How to make it: 
1. Blend all ingredients together.
Chef Andrea de Paola, Zafferano
Dish: Baccala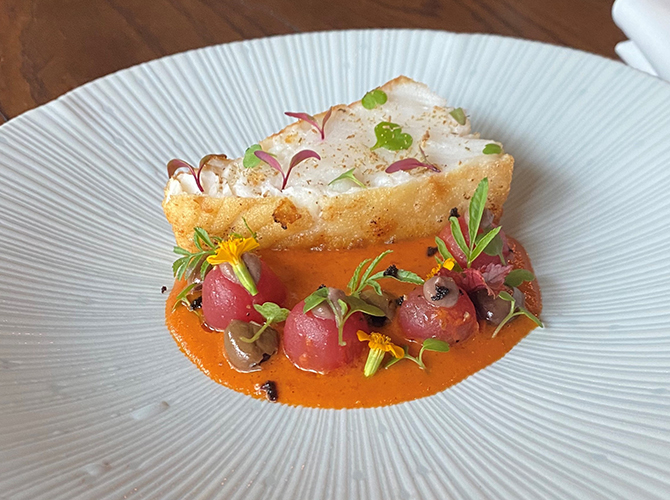 "One of the Christmas traditions in my family is the daily dinners at my grandmother's house that start from 20 December. This is so that we could help her with the elaborate preparations for the Christmas Eve feast, which included salted cod, also known as baccala. It is one of the most complicated dishes to make. The family Christmas dinner would be attended by 25 to 30 guests, so my grandmother's balcony would be filled up with 5 to 6 tanks of baccala, which is about 10 to 15kg of salted fish. My grandmother would go to the market to choose the best cod which could meet her exacting standards. The most important conditions were the colour (it should be purely white, without yellow tones), and the thickness (she didn't like thin cod fish). In my family, the brined cod is coated in flour and then deep-fried in olive oil until it is golden in colour and crispy. We serve it with different garnishes and sauces."
(Serves 4)
For the tomato sauce
Ingredients:
750g cherry tomatoes
1 garlic clove
A sprig of thyme
Pinch of salt
Ground black pepper
1L extra virgin olive oil
30g olives (preferably taggiasca olives)
5g capers in vinegar
How to make it:
1. Preheat the oven at 200ºC.
2. Place all ingredients, excluding capers and olives, in a baking tray, then cover with aluminium foil.
3. Bake the tray for 30 minutes.
4. Remove the aluminium foil. Reduce the oven temperature to 160ºC and bake for 20 minutes.
5. Transfer contents of the tray to a strainer set over a bowl. Let it drip for a few hours. Set aside the strained oil collected in the bowl and keep it for future use.
6. Blend the tomatoes and sieve through a fine mesh. Season with salt and sugar to taste.
7. Place the sauce in a pot, and add capers and olives. Simmer for 10 minutes before serving.
For the cod
Ingredients:
4 pieces of Chilean seabass fillet sections (approximately 200g each)
80g sea salt
300g semolina flour
400ml extra virgin olive oil
How to make it:
1. In a bowl, mix the cod and salt. Let it marinate for 10 minutes.
2. In a separate bowl with iced water, wash the cod to make sure that all the salt is removed.
3. Place the cod on a tray lined with kitchen towel. Let it rest uncovered in the fridge for 1 night. This will help to remove excessive moisture from the fish.
4. Pour the semolina flour into a bowl. Coat the cod fillet pieces with it.
5. Using a pan, heat oil till 160ºC. Then, slip the cod into the oil and fry for 4 minutes.
6. Check each piece of cod with a testing needle. Once it is hot in the centre, the cod is ready to serve.
Plating:
1. Warm up the sauce, then pour in the centre of the serving dish.
2. Place one piece of cod on top of the sauce.
3. Enjoy while is hot!