When Crubox Singapore was announced just last month, fans of the Hollywood darling were thrilled that the highly acclaimed studio was finally going to be a reality on our shores. The boxing establishment which became a huge hit in Los Angeles, scored the likes of the Kardashians, Usher, Hailey Bieber and international news channels. The founders? Singaporean siblings, Bebe, Valerie and Calvin Ding are the masterminds behind the successful fitness group.
Of course, the opening also meant another win for the Cru team, who already has sister spinning studio CruCycle Singapore under its belt. Below, we chat with Bebe (after one of her intensive sessions), who's also Master Trainer at Crubox, on female representation in the fitness landscape, diet habits, and what keeps her motivated.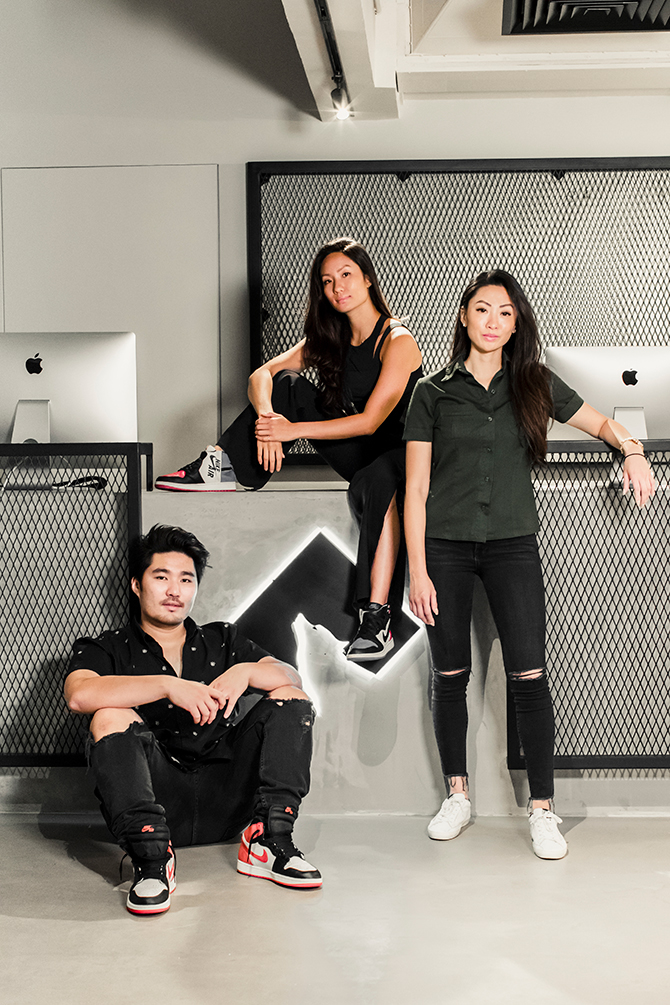 What led you to set up Crubox and Crucycle? What was your vision for the brand?
CruCycle came first in 2014, when we realized there was a gap in the market in Asia. My siblings and I were in college at that time and loved trying out different workouts that were conducted in a dark room to booming loud music. The atmosphere was sexy but fun, and we were addicted.
So we decided to try creating our own brand in Singapore, and that led to CruBox opening a few years later in Los Angeles. Our vision was to open different boutique studios offering fun workouts with a focus on authenticity and really good music.
What would say takes to qualify as a Master Trainer?
An instructor who has done the work and time, and also understands the vision for the company and the product. Someone who exudes the brand and is also able to drive it forward, as if it is their own; by elevating everyone under them. It takes a lot of effort to build a following — teaching a good class doesn't just cut it. The work continues after the class is over. Clients reach out about different things as well as for you to take the time to get to know everyone. When class is over, you keep up with your own fitness regimes, even if you feel lazy. Then you read books or watch videos that guide you through self-realisation, finding inspiration for themes you want to delve into in class. It's not a title lightly thrown around because it extends far beyond just teaching classes.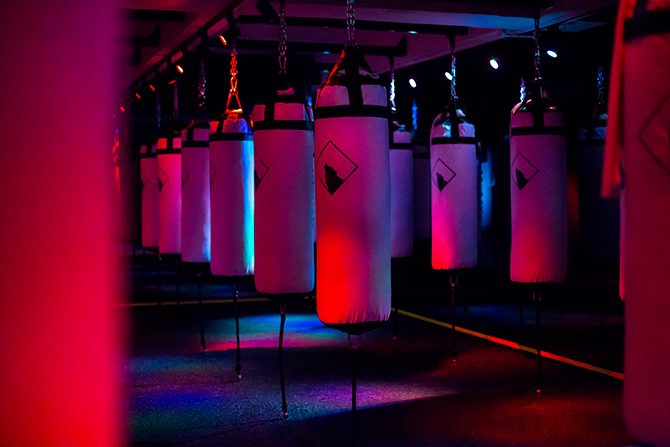 Complete the sentence: I feel the strongest when…
I have the discipline and drive to follow through with a goal that I've set. Mental strength is primary to developing physical strength. I feel most confident when I'm decisive.
Do you think fitness is something that empowers females to supercede males? What are your thoughts on female representation in the fitness landscape?
Women are definitely on the rise to becoming key players in the industry, and I'd say we are even driving many of the current fitness trends. There are now more female-owned studios, female trainers (remember the days when the only personal trainers available at the gym were male?), and female faces sponsored by major fitness brands.
Social media has played a huge part in empowering women to rewrite the rules in fitness. I see lots of female-driven fitness campaigns, which is extremely inspiring. Personally, fitness makes me feel strong and confident. I could say that few of my closest male friends can beat me when it comes to working out, except my boyfriend [laughs] — he's been a professional athlete since he was a kid. And I use social media to talk about this, because it creates a domino effect and it's great to be able to inspire other females to workout more.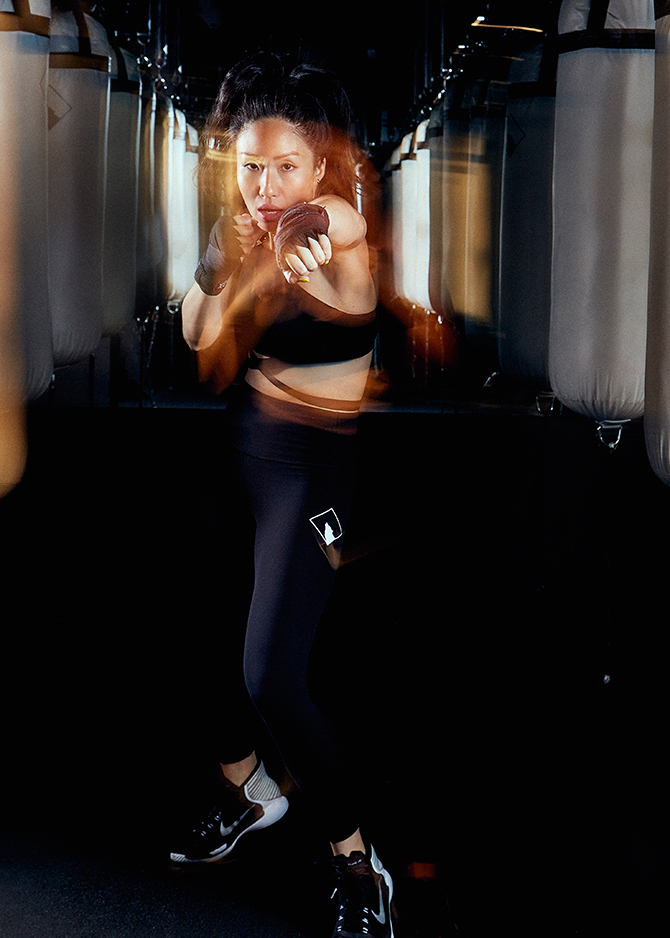 Tell us more about your diet. What are the best things to eat before or after a workout?
I'm big on full-fat products (just not within two hours before a workout). "Low-fat" is a marketing scam, they are usually loaded with sugars, flours, thickeners, and other nonsense and does not make you feel satisfied. Carbs are your friend! Especially before a workout. Most of the time I will have a banana, sourdough toast with honey or a cookie (the simple sugars burn off right away as long as you are doing a high intensity workout). After a workout, your body needs to be refueled with protein and carbs.
My favorite post-workout snacks: yogurt with almond butter and hemp seeds, a protein bar, a turkey sandwich on sourdough (I don't eat grains), or a protein smoothie with collagen protein powder, avocado and almond meal. I eat clean 80% of the week. The other 20% of the time I indulge in my favorites: pizza, mexican food and desserts. I never drink soda and rarely drink fruit juices. I genuinely like drinking water, which I add Ultima electrolytes to. For a fuss-free meal, I have marinated chicken/salmon with mushrooms and spinach. I literally put everything onto a small pan and bake it in my oven. I'll have a little rice or pasta with it for carbs, but I could eat this 5 nights in a row.
What motivates you on a day-to-day basis?
I do believe my purpose in life is to share my passion of food and fitness with others and I have such a great platform to do so. That's where my motivation comes in sometimes, but in terms of being unstoppable in life, I believe it simply comes down to discipline and drive. If you're not focusing on what you truly believe in or what you're genuinely passionate about, that motivation won't last.
Who are your personal female role models?
I don't really follow any "celebrities" on instagram. However, I am in awe of Chelsea Kauai (@chelseakauai). She originates from Hawaii and her account boasts amazing photos of her adventures all over the world — diving, hiking, surfing, camping, etc. She heavily promotes sustainability, nature and adventure, and her efforts go into encouraging appreciation for this planet. I've always been a thrill seeker, so I'd love to hang out with her for a day!
Book a class at CruBox Singapore here.