Crafted, finessed, multi-sensory, creative, and reminiscent of great storytelling.
Would you be surprised if I said all the above words pertain to the description of a whisky, and not a piece of art? Well, now you can experience the beauty of both and do it all at once.
Bringing together the intrinsic values of human connection, hard-work, determination, passion and a resilience for the 'exceptional experience', The Balvenie is now giving Singaporeans a chance to take a sensorial journey through a new exhibition launching this Friday 26 November, titled 'The Makers Project'. Held at the ArtScience Museum, the experience brings together six Southeast Asian artists in union with the coveted whisky brand, to elevate and showcase their talents and unique expertise across illustration, visual art, digital art, sculptural painting, contemporary colouring, and design.
In celebration of their shared rich heritage and a spirit of craftsmanship, each artist brings together their own cultural identities in conjunction with a wealth of experience and regional representation – from right here in Singapore, to Thailand to Malaysia to Vietnam to Indonesia and the Philippines.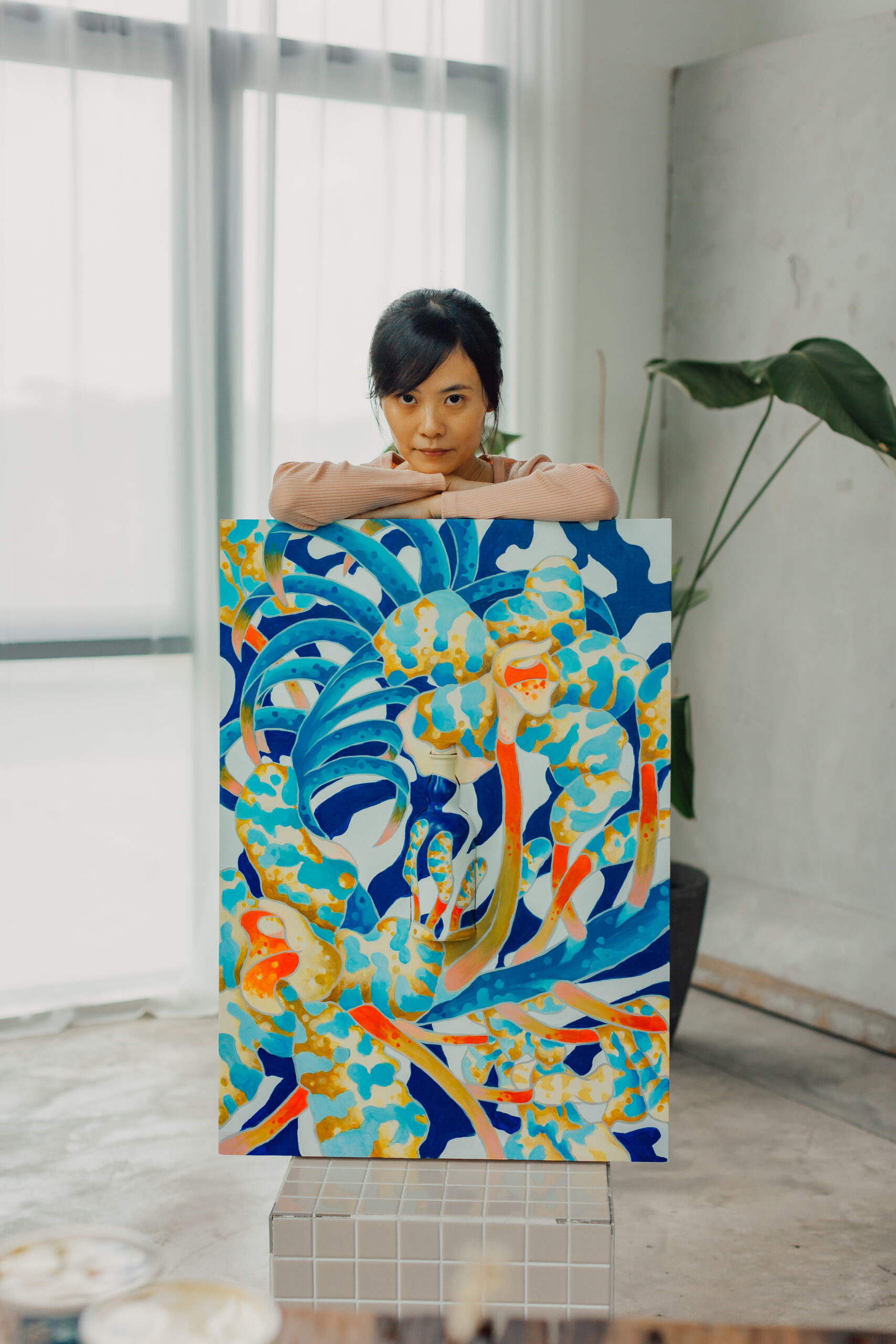 The six chosen artists are:
Adeline Tan (pictured above) is an illustrator and visual artist based in Singapore. Her works are often a juxtaposition of elements pulled from personal experiences and past memories, and takes inspiration from her surroundings and popular culture – imagining alternate realities to current situations. A 3D paper flower installation brings to life Adeline's art piece, inspired by Singaporean culture and nuances.
Phannapast Taychamaythakool is a Thai artist and illustrator who tells her personal stories through her drawings of animal characters and flowers. Her works always tell the stories of her personal life while using different personalities of animals to represent her feelings at the time. Phannapast is usually inspired by her surroundings. Her upbringing in a Thai-Chinese family has led her to always pass on the love of her culture into her work.
Vu a.k.a Caubetho has been making works such as digital art, paintings, and sculptures as a Saigon-based artist. Much of his work references everything from his heritage to his growing up experience, daily's observation, political issues, and pop culture icons.
Fern Chua from Malaysia who has been pioneering and challenging the industry by bringing a contemporary approach to this ancient art form. Using sponges, brushes, drops and eccentric vibrant colour combinations, Fern has successfully taken the industry to a new height. Fern also believes in collective initiative and community. Her label has been supporting local artisans in the pursuit of fine craftsmanship. For certain collections, Fern has collaborated with Malaysian block printing makers to keep pushing the boundaries of batik.
Daryl Feril is an independent illustrator, designer and visual artist based in Bacolod City in The Philippines. Since 2013, he has produced a diverse portfolio with his intricate, luscious, and vibrant artistic style creating illustrations for a range of consumer brands.
Diela Maharanie is a self-taught artist and illustrator. Her works are mostly bright and colourful with vibrant patterns of super-saturated hues but also hint a mystery for the character. She studied economics and majored in audit but really loved to draw since she was a kid.  She rose to popularity for her sticker designs for Instagram and has made murals at Central Park Mall in Jakarta for Instagram's positivity campaign, Kind Comments.
Visitors to the exhibition will not only be able to walk through and see the select pieces by the artists, but also learn about the depth of history and pioneering behind the production of The Balvenie itself. Founded in 1886 by the family-owned distillery, William Grant and Sons, the Single Malt Scotch Whisky is distinctive around the world and known for its dedication to five unique crafts. These include:
Home Grown Barley – each year, The Balvenie sow barley on their thousand-acre farm, Balvenie Mains, overlooking the distillery, only using technology to combine harvester when the crop is ripe for harvesting.
Malting Floor – The Balvenie operates one of the only handful of floor maltings left in Scotland. This means after steeping the barley in spring water sourced from hills above the distillery, grains are then spread across the traditional malting floor, where malt men turn them by hand until the malted barley is ready for the kiln and further processing.
Copper Stills – the shape and size of the copper stills are two of the most important factors affecting the taste of The Balvenie. maintaining the distinct 'Balvenie Ball' shape, with a bulge or boil ball at the base of the swan's neck, this is a feature that allows the vapours more time to mix before they carry on up to the head.
Cooperage – perfecting the art of 'toasted' to caramelise but not burn the pores of the wood sugar, The Balvenie requires coopers to undergo an apprenticeship of four years and continuous learning to perfect this process.
Malt Master –  As the longest serving Malt Master in the Scotch whisky industry, David C. Stewart MBE started work at The Balvenie distillery in 1962 at the age of just 17. During a 12-year apprenticeship, he mastered the complex skills required to create the very finest single malt whisky.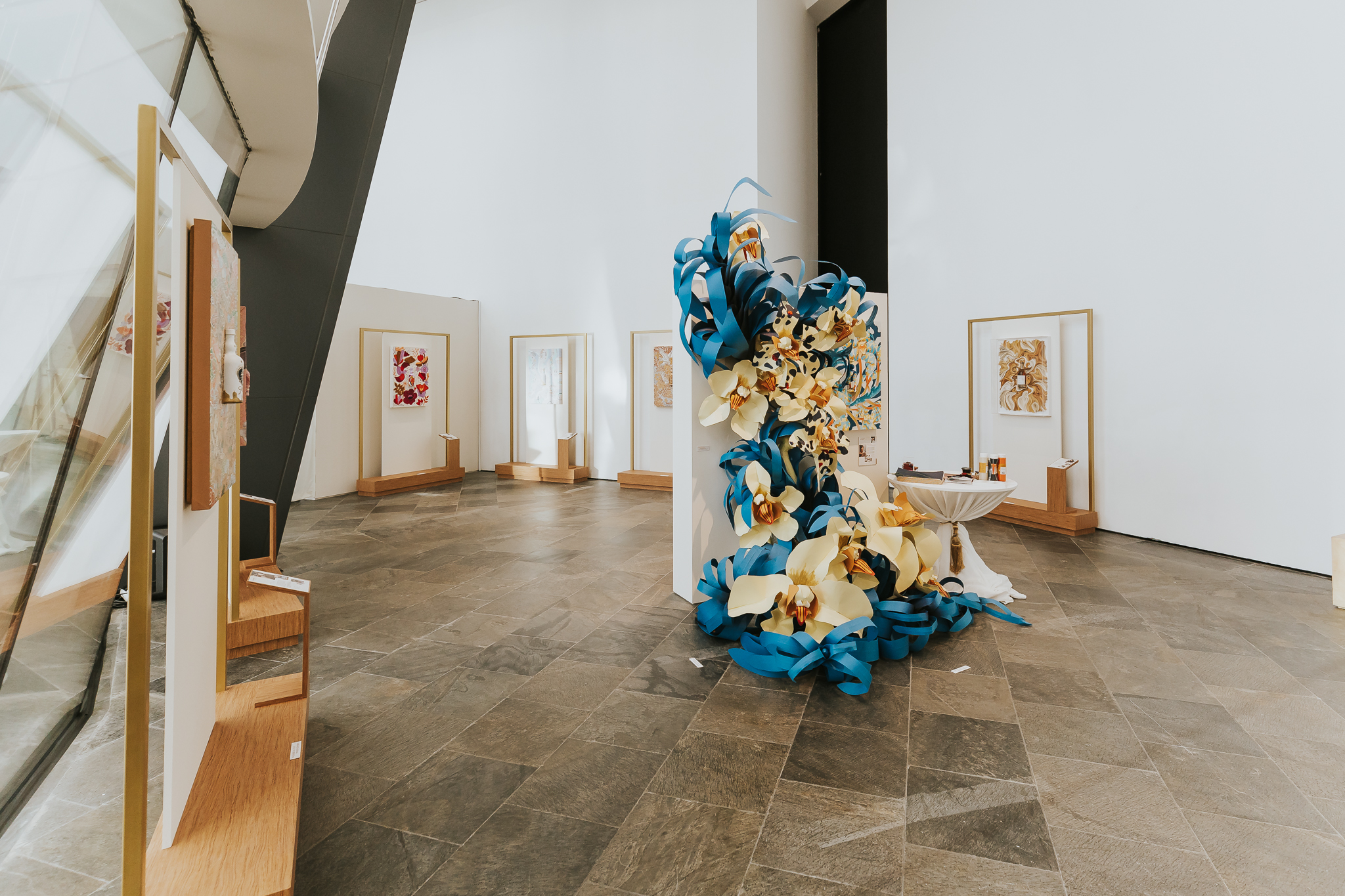 To explore the world of The Balvenie and The Makers Project from 26 November to 5 December, you can book here now. BURO. readers can enter the code BURO8OFF for $8 off their ticket price, limited to the first 100 redemptions. All tickets include two drams of whisky.