It's easy to slight a storied brand like Guinness when it's been around for 250 years. But that would be a sore mistake. What some might tout the good black stuff, or the Irish stout, is in fact, a phenomenal worldwide success. In Asia, you see it on taps at bars, bottled in coffee shops, and even the spills of green during annual fiestas come St. Patrick's Day. But to really witness the lineage of the beer stalwart, you travel to Ireland — right in the heart of Dublin's iconic St. James Gate Brewery. Of course while you're there, make a trip out of your long-haul journey. You're in Ireland, get out there, go to a pub, indulge in the city's freshest catch, venture to the Cliffs of Moher and while you're doing all that, make sure to load up wind breaking gear and a handy brolly. You're in Ireland, after all. There's bound to be a chance of rain.
SEE
There's a sense of triumph and undisputed city pride awashing the place the moment you're two feet in the Guinness Storehouse. You hear distant chatter and laughter from a good blend of locals and tourists who visit the space daily. Attached right next to St. James Gate Brewery, this museum, which spirals up to seven floors will stir even the hearts of nonchalant imbibers. The story and production of Guinness is played out in interactive displays, neon signs and engaging videos — it's hard to even look away.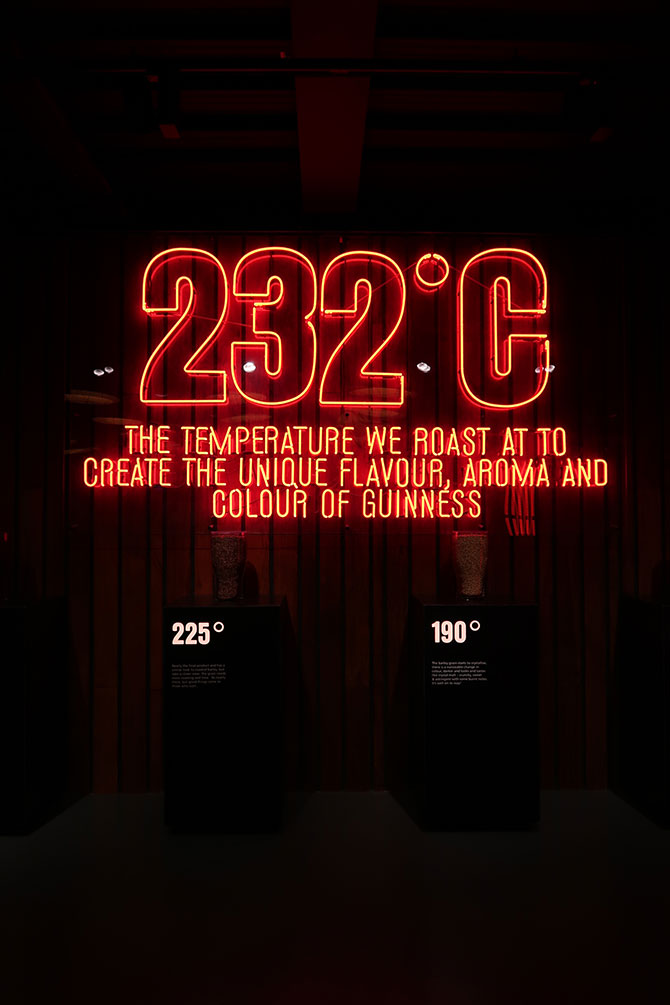 Via the first few floors, your education on the Guinness production begins: Water, barley (which is both malted and roasted at 232°C), hops and yeast make up the world's most popular stout. One might think it's black, but the correct answer of the Guinness brew is a dark ruby red, because of the roasted barley.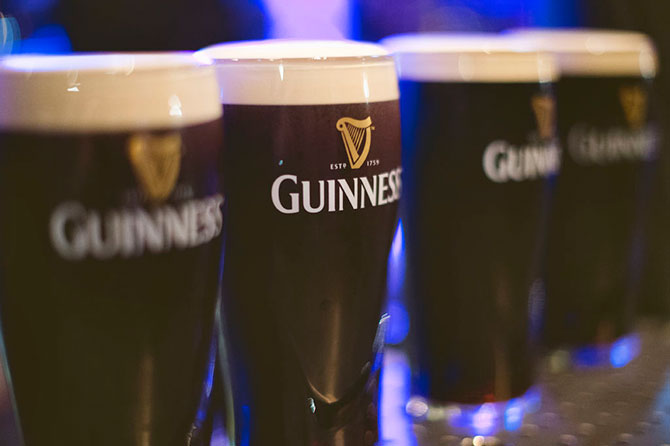 You'll also see befitting tributes to the man who started it all, Arthur Guinness. For starters, the lease on St. James' Gate Brewery spans up to 9,000 years. Here's to more extraordinary pours from the Guinness fam.
No trip to the Guinness Storehouse is complete without a cheeky visit to The Tasting Room. In a ceremonious fashion, double doors swing only to reveal a stark white lab, replete with wells that are filled with vapourised hops. It's misty, trippy and reminiscent of a scene from Willy Wonka and The Chocolate Factory. But instead of Johnny Depp in his creepy 'do, you're greeted by friendly faces at the bar who will readily offer up mini pints of Guinness to sample.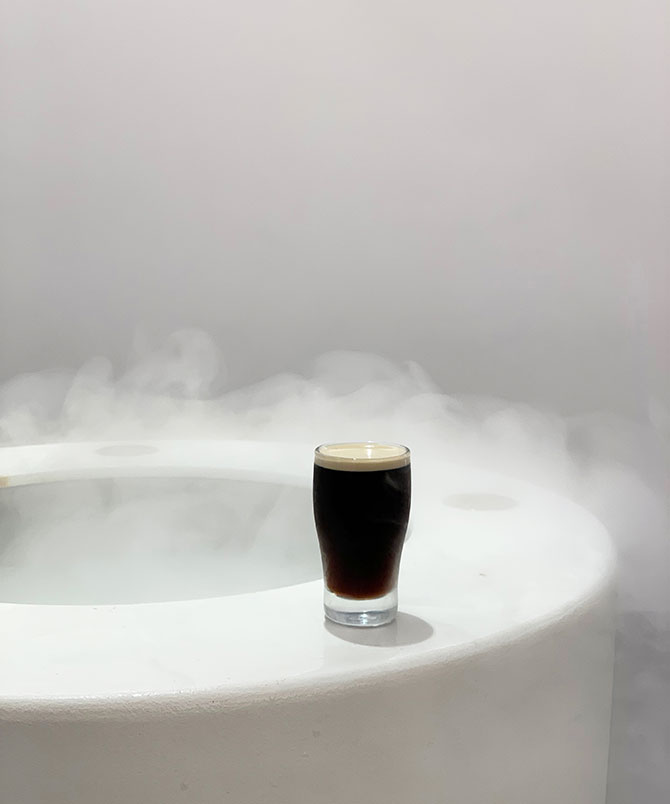 If that has whet your appetite, head to the Gravity Bar at the top floor to get a full pint of Guinness stout as well as the other ales that are available.
Sweetener: An exclusive visit right into the heart of the St. James Gate Brewery, where we got a tête-à-tête with the brewhouses responsible for the creamy magic.
Things are a lot more different past the Guinness tunnels — you lose sight of flashy signs and glamourous décor, instead you're greeted by massive steel infrastructures and the smell of fermented hops wafting through the icy winds. There are no frills, and the mood takes on a stoic, commanding turn. For a quintessential brand like Guinness, the St. James' Gate Brewery mean serious business. This is definitely where the big boys come out to play.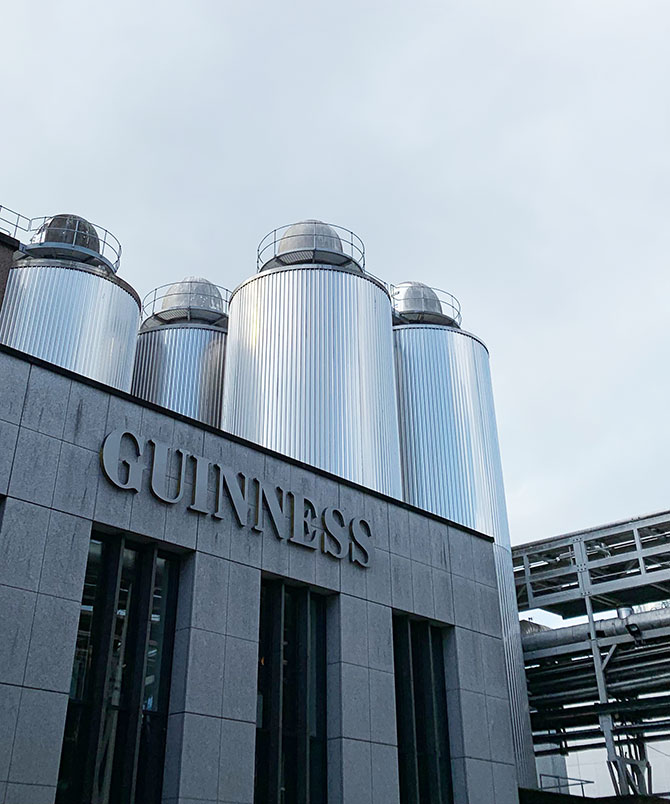 At Brewhouse 4, which stands as one of its newest factories and the largest stout brewery in the world, technologies are implemented and the brand makes it a point and priority for production to be environmentally sustainable. Visitors can also access The Open Gate Brewery, which is where creative recipes are experimented — either to come to fruition or be left as just a mere trial test. Come to enjoy a pint of one of their innovative flavours, rub shoulders with a beer specialist and witness the brewing process.
*The Open Gate Brewery opens every Thursday and Friday evenings, and Saturday afternoons to the public. 
STAY
Right smack in the heart of Dublin is The Fitzwilliam Hotel, a stylish boutique hotel plastered with bright, regal hues while kept in restraint with rustic wood furnishings. Nuances of old English trappings can be noticed within the bath as well as the hallways. Your stay here will be equipped with impeccable hospitality, while blessed with extreme convenience of a mere 100 metres to Dublin's famed park, St Stephen's Green as well as an array of shops and cafes just right around the corner.
When in County Clare, don't search for a replica of a city hostel; instead get acquainted with the quaint town by booking yourself in at Falls Hotel — an eighteen century mansion that's slightly reminscent of The Shining. We don't mind the thrill, especially since your view here lets on calming waterfalls, rivers as well as the surrounding woodlands.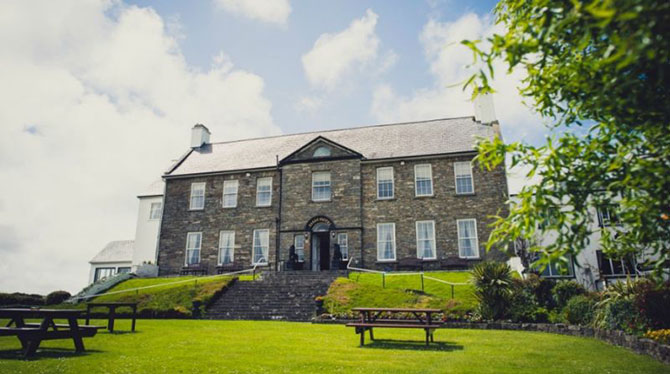 EAT 
One of the hottest restaurants in Dublin goes by a non-descript entrance and a seedy alias, Variety Jones. Don't worry, while it was based off the name of a smooth crimminal, this place is fully accounted for, legitimately. As well as the grub; which puts up modern Irish classics that's elevated by a few Asian influences. Standout dishes include their potato waffles (they come with a generous portion of foie gras, as well as a layer of jelly for a sweet finisher) as well as ricotta tortellini, in a perfect mould and paired with pumpkin and brown butter.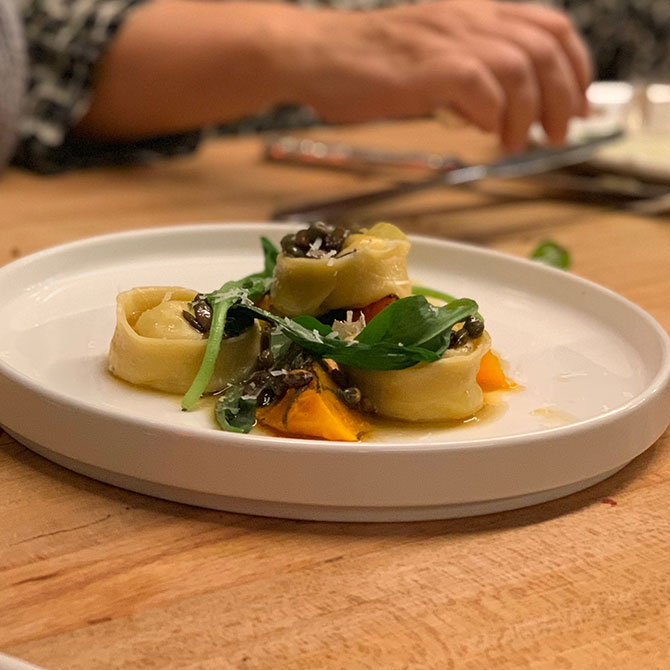 Perched on the banks of the Grand Canal, the fashionable dining establishment stands to be one of Dublin's oldest restaurants; and has since underwent a few revamps and changes in hands. Today, it still looks stunning, compartmentalised in an intimate cabin while serving up quality game and cured beef tongue.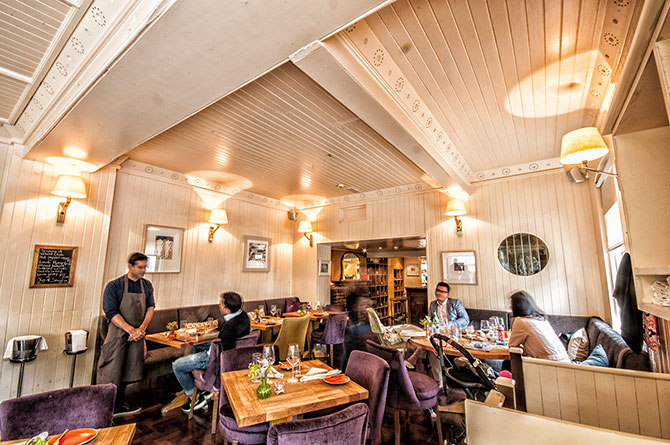 Sure, you might have to travel out of the city just to seek out this traditional Irish pub. But it's worth the while. You'll find the freshest seafood here; needless to say — get the Fish & Chips. Hands down, the best fish fry we've ever had. And those thick-cut fries sizzled in beef fat? Genius.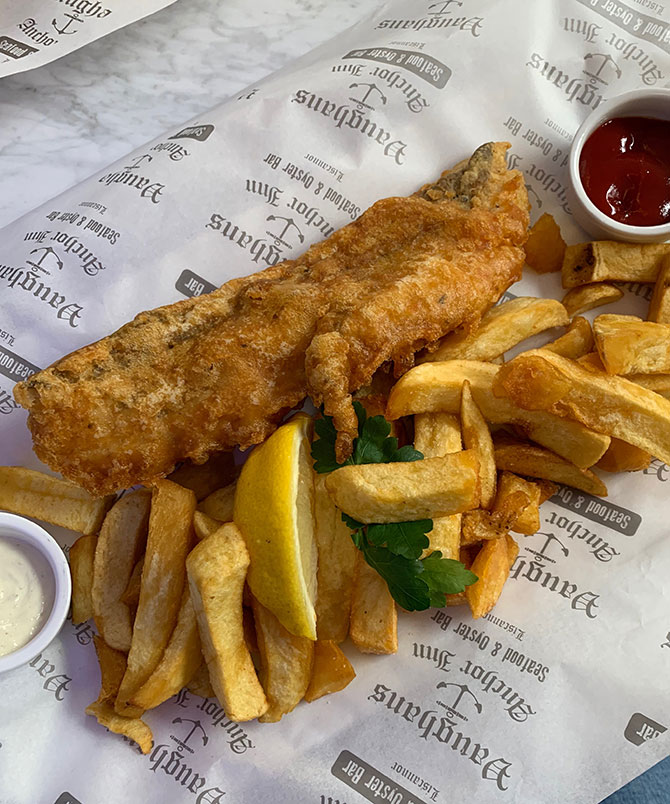 To find out more about the Guinness Storehouse, click here.