Where we dined this week…
Salted & Hung
Longtime patrons of Salted & Hung would know that the restaurant had a do-over with its concept, now with a zero food waste mantra firmly in place. Since its opening in 2016, the contemporary gastronomic restaurant has never quite shied away from educating diners on lesser-known parts of an animal, with concept known as 'Nose to Tail', where grilling and in-house curing is heavily used across the menu. But committing to a zero waste future would mean transitioning from à la carte to a tasting menu — where stock take and servings will be easily accounted for. The magic lies in the same ingredient being interpreted and utilised so differently across the various courses. For instance, seaweed muffins with ebi landed as one of the preliminary snacks, as the seaweed was a result of the making of kelp oil for the other dishes. Every single element on the plate is made from scratch with various techniques, from curing to ageing, to pickling, to fermenting. In a green-lipped abalone dish, he makes an abalone butter out of the liver as well as yeast extract, derived from brewing sourdough bread trimmings. The tender abalone is then joined by charcuterie broth, made from charcuterie trimmings, another byproduct from an upcoming platter, which happens to be a well-known staple here at Salted & Hung. Another main highlight — the aged turbot. It's where he showcased a new technique he learnt while putting this menu together, garum. Basically where guts are left to ferment then joined with salt, to create a funky sauce. With this, he implemented the entire turbot, with the bones made into broth, as well as a stock, the liver where it's blended and reduced to make a sauce. The accompanying vegetables are then seasoned with garum, that's made from the turbot's skin and trimmings. Extending out of this one dish, the turbot skin is further used to create collagen chips for another course, with the addition of radish mirepoix and pickle trimmings. Beyond menu conceptualisation, other conscious elements are the vendors that he chooses to work with. He looks for farmers with good farming practices and chooses to use lesser-known grass-fed vintage beef cuts, and even adopted a compost bin from Pocket Greens. No effort here is too small, and the restaurant sets an exemplary example to show for. —JS
12 Purvis St, Tel: 6358 3130
Opening hours: (Tues-Wed) 6pm-10.30pm, (Thurs-Sun) 12pm-2.30pm, 6pm-10.30pm
Terra Madre
When we say modern Australian cuisine, one might think of avocado toasts and poached eggs. But the truth of the matter is that Australia is just one marvellous melting pot of so many different cuisines. And that translates into Terra Madre's menu. Italian for Mother Earth, Terra Madre aims to bring natural, sustainably sourced food and ingredients to Singapore. Combining locally sourced produce, middle-eastern spices and Australian recipes, they created a delectable menu that is both healthy as it is tasty. Starting off with some small plates, our eyes were immediately drawn to the Butternut Hummus. Served with a generous portion of warm, fluffy pita bread, the first bite of the hummus gives a glorious tang. Smooth with just the right amount of grain, the hummus was topped with dukkah, a middle-eastern spice, and parsley. Moving onto their mains, it was the grilled pork belly dish that really came through. Right off the bat, the Kurobuta Berkshire pork certainly lived up to expectations – with a frankly luxurious marbling of fat, even the cleanest of eaters might falter in their self-discipline.To balance the meal, roasted baby carrots fell along as a side. We also saw Terra Madre's commitment to fresh foods with their Slipper Lobster. Even with the slight spice of the 'Nduja butter that sat on top, the freshness of the lobster was still pronounced. The Tahini yoghurt plated under the lobster also added a nutty, hearty flavour to each mouthful. And lastly, if you're on a mission to cut carbs, you may just have to think twice when served their take on the classic Roasted Red Potatoes. Outstandingly roasted, there was a nice crispy shell to the bite-sized potatoes, added with the accompanying Romesco. Just next door, to take home the experience with you — you'll find Singapore's largest organic and natural retail store. Where fair-trade ingredients that were used to make the meal you just ate, can be picked off the shelves. If you're overwhelmed with the amount of quality ingredients around you, Terra Madre is in the midst of rolling out QR codes next to ingredients that would lead you to specially curated recipes you can use them in. Cheat sheets are well underway. —BY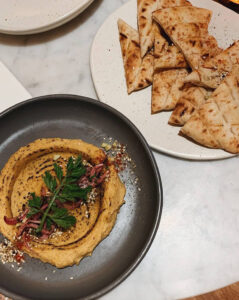 71 Loewen Rd, 01-02, Tel: 6250 2052
Opening hours: Daily 8am-10pm
Taylor Adam
Shaken, not stirred; the infamous words of one of the world's most infamous Englishmen — James Bond. And if you've ever wondered what it would be like to have a martini good enough to be sipped on by the renowned spy, look no further than Singapore's newest underground escape. The recently opened, Taylor Adam, is a covert cocktail connossieur's delight, bringing together an-altogether escapist feel to the Lion City. In true speakeasy style, you enter via the 'tailor shop' storefront in One Raffles Place and chime the magic password in the fitting room, to be led into a cosy, dimly-lit yet gorgeously designed establishment. The whole thing has a very Kingsman-like feel, with little hints of that 1950s 'Don Draper would drink here' kind of vibe. The cocktail menu has been cleverly crafted by maverick, Andrew Pang (former owner of The Belljar) to showcase the best of Asian flavours mixed with the renaissance of golden years passed. Don't forget to ask your bartender about the story behind each of the uniquely designed 12 cocktails. Our top picks include the 'LSD', inspired by The Beatles 1967 song, 'Lucy in the Sky',  with whimsical flavours of florals and botanical English dry gin – served alongside a pair of wonderfully kaleidoscopic glasses inspired by the lyrics of the song. My personal favourite? The delightfully sexy 'Vesper Martini', made with a blend of Roku Gin and Haku Vodka. If that doesn't bring out the Bond in you, nothing will. — RK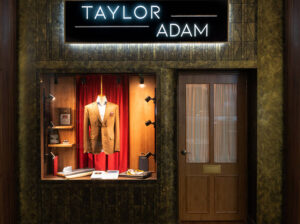 1 Raffles Pl, #01-03, Tel: 8879 5854
Opening hours: (Mon-Sat) 5pm-10.30pm
Where we're looking to dine…
MO BAR's East Meets West Afternoon Tea
Treat yourself to MO BAR's new East Meets West Afternoon Tea menu, running now through the end of the year. You'll be whisked away on a gastronomic journey with five different courses of flavourful bites with the new menu, inspired by the very best of Asian and Western cuisines. Some highlights of this fusion menu include the Black Truffle toast with yuzu and chicken mousseline; Grilled Tillamook cheese with avocado puree on multigrain bread; and Crab Masala with garlic chutney. If you're craving something a little sweeter, desserts on offer include the Black lemon infusion with earl grey orange marmalade and charcoal coux, the sweet and light Chestnut sponge with acai blueberry confit, and of course, a quintessential Vanilla Scone.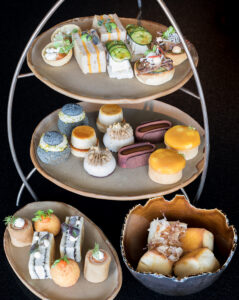 5 Raffles Ave, Tel: 6885 3500
Opening hours: (Mon-Fri) 3pm-10.30pm (Sat-Sun) 12pm-10.30pm
Kilo Singapore
Kilo Singapore, the flagship, has reopened its doors at 97 Duxton Road, now with an evolved concept — featuring dishes prepared with core cooking techniques like an open format natural flame kitchen with wood-fired grill. To get into the groove of things, start off with the Kilo Ceviche; enjoy chunks of tuna, seabass and red prawns before moving on to indulge in chargrilled segments of T-Bone Wagyu, Australian Angus Rib Eye, and New Zealand Lamb Racks. With a seafood display, you can choose your seafood of choice, before completing the meal with a couple of tapas – Classic Steak Tartare on Confit Potato and Signature Kilo Squid Ink Rice with Crispy Calamari. Thereafter, take the heat off with some cocktails — with signature twists to classic renditions such as Kilo Negroni or Kilo Sling.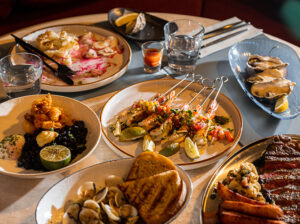 97 Duxton Road, Tel: 9625 0279
Opening hours: (Tues-Fri) 12pm-2.30pm, 4pm-10.30pm (Sat) 11.30am-10.30pm (Sun) 11.30am-5pm