When we think of the future of automobiles, we expect our cars to respond just as actively like our handy devices do. Clever, nifty, and devoid of any bugs. Especially when we're talking about maneuvering heavy machinery on the roads.
Enter the new Toyota Harrier, a handsome crossover SUV designed for comfort and a fuss-free drive, as with most models from the Japanese car manufacturer. But what sets this apart has to be its insights in line with modern folk attuned to the digital world. Much of our muscle memory has been attuned to tactile, sensory responses — that we might get from let's say, our mobile devices. A tangible vibration and click sound indicates our screens have been locked. And that's the prime comfort the Harrier is offering: the resounding security of its presence. But first, let's talk about how the Harrier does it all — without compromising on style.
One look and it's considered to be a fluent coupe form that's visibly leaner than its prior counterparts. Designed with clean lines and fluid proportions, the Harrier boasts an emphasis on sharp, dynamic and fearless styling that's easily noticeable from a distance. And its interior? Exquisite and generous all at once; with an ease of space led by muted brown and black shades. This is probably further attributed with its electrochromic glass roof that gloriously sits above its front and rear seats.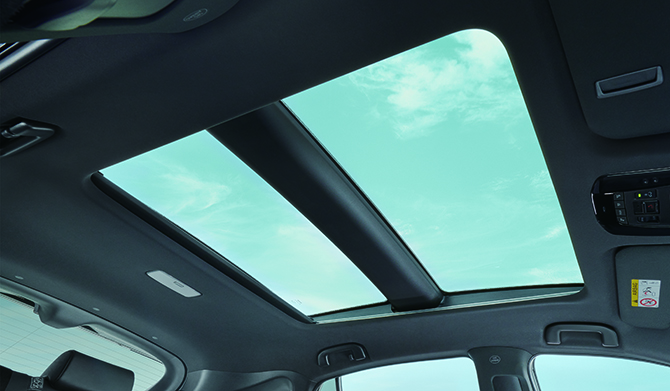 But let's get to what matters — the experience behind the wheel. From the first step on the pedal to that acceleration on the highway, the Harrier's steering convergence is improved with shock absorbers to make up a more immersive driving performance. For instance: feeling the tires gripping the road. The suspension system is of an optimal geometry and there is a fine-tuning of sightline movements — all to ensure a rigid, well-balanced body and intuitive on-road experience. With an electrical power steering system, steering is light and supported further by the Active Cornering Assist (ACA) for better braking control. For extra power, the Toyota Harrier Hybrid model will also feature Toyota Hybrid System, which uses a 2.5 liter Dynamic Force Engine.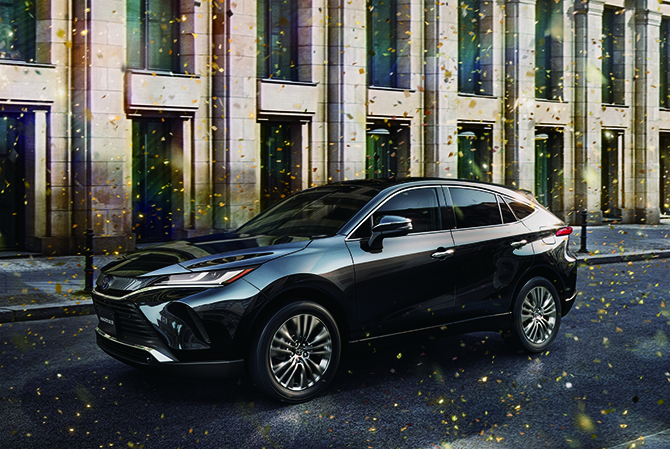 And that's not all. When it comes to a feeling of security, the Harrier boasts a slew of advanced fixtures to ensure safety is felt all through the drive. A heads-up display of vital vehicle info can be easily projected like a hologram just above the dashboard — just so you're ensured what sort of condition your ride's in whilst you're on the road. The digital inner mirror utilises a wide-angle HD camera for superior rear visibility, and the vehicle's parking brake sensory support is fine-tuned to apply the brakes, should it ever determine any chance of contact with another object in front or at the back.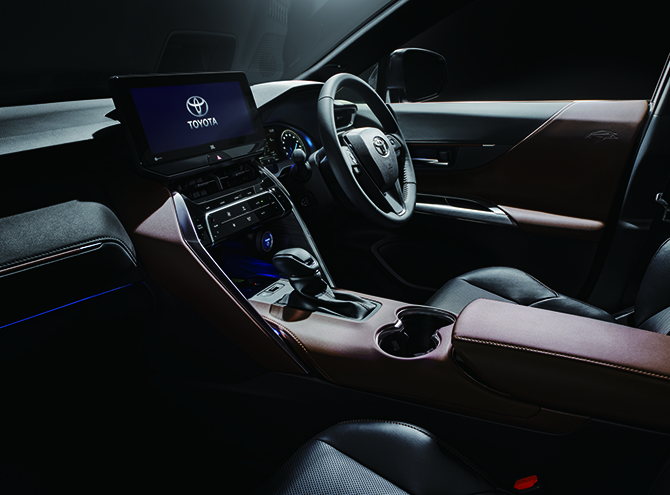 But the new features of the Toyota Safety Sense? It takes the Harrier to a whole new level of what it means to drive with a peace of mind: think an active lane tracing assist for a more centered path, a responsive blind spot monitor to alert you any time a vehicle isn't in your line of sight, and a dynamic radar cruise control that allows the driver to set a vehicle cruise speed with ample vehicle-to-vehicle distance.
Find out more here.