Despite what you've eyed on social media, Revolver is not an Indian restaurant. It is a grill house, that rotates between three techniques of fire — the hand-built Tandoor, custom-built wood fired grill, and the bincho. The trio make up the nucleus of the restaurant, where flames and smoke embroil all of the dishes at Revolver.
Perhaps you might think grill houses are ubiquitous on our shores, and you're not wrong. But what Revolver fortifies are the explosive, original flavour pairings yielded from Indian influences, then amplified with fire, which are few and far between. An open-kitchen sets the free-spirited tone of the restaurant, where guests are invited to witness the blazing action unfold.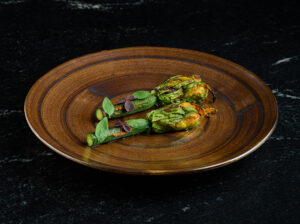 Even the greens aren't spared from the fire at Revolver, with stuffed courgette flowers making a stellar first impression. Gently grilled, then stuffed with a creamy cottage cheese mash and dazzled with a spiced tomato relish. And just as you're reeling from the amalgamation within the unasumming stems, chicken wings and necks land on your table. Coated with the ne plus ultra of char, then teased with a spike of yuzu aioli. At this point of the meal, everything you thought you knew about grill houses or Indian food should be tossed out the window, with the restaurant's merit of the element of surprise. Their version of fresh paneer is joined by vegetarian sambal, devoid of any shrimps. It's a sweeter accompaniment to balance out the cottage cheese, dabbled with turmeric yoghurt and cashew nuts.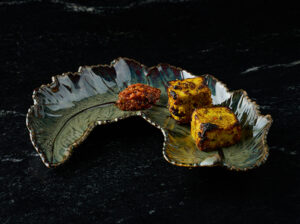 Scotch eggs came next, made out of a wagyu base, and marinated with Kashmiri chili. And to top, a dollop of caviar above the yolk — their cheeky take on eggs on eggs. What did really surprise us was the grilled Boston lobster, a delicacy that typically bears the risk of disappointment in a refreshing menu such as Revolver's. However, the pepper garlic butter slathered all over propelled this luxurious main out of its box, then to make things better, a side of piquant basmati rice to mop up all the excess sauce from the shell. A bit of heat can never hurt, especially with a luscious crustacean.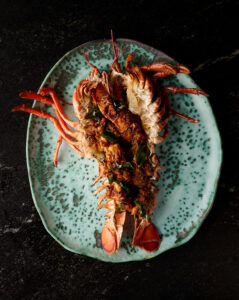 To sum off the flavour party, pulled pork which was first brined for 3 days then cooked with coconut masala and smeared atop a gryuyère kulchette (flatbread). Truly, one of the most exceptional two bites we had, with a comforting end that's best savoured with your hands. Probably tastes better anyway.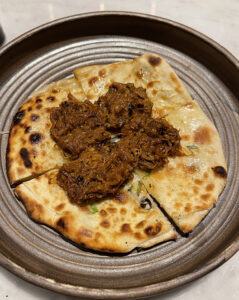 56 Tras Street
Opening hours: (Tues-Sun) 12-2:30pm, 6pm-12am
Currently, there are three introductory dining menus to choose from. $139++ for 8 courses, including a vegetarian option at $129++, and  $179++ for 9 courses.