When the Land Rover Defender comes to mind, a box surfaces. That might have something to do with its iconic build, but figuratively, the rugged vehicle commands its closed-off fan base — those that have seen it through seven decades of relentless innovation. Well, the latest one that emerged this year is one to dissolve the walls that might have seemed far too intimidating for a city-dweller. A Defender for the new age.
The Defender 110's silhouette is recognisable, but complete with a couple of alterations. Standing next to it, it can seem overbearing — as it should be with any self-respecting Defender. It's tough and hard-wearing enough to ward off any cars straying from the lanes. After all, nothing screams don't ramp my backend better than an actual tyre displayed outside the boot.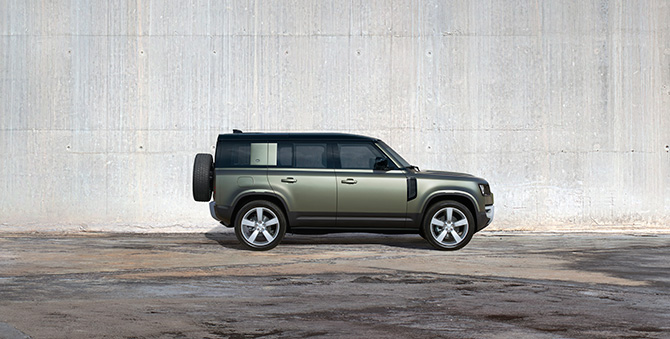 The new 4×4 stands as a massive beauty, with minimal front and rear overhangs alongside a sleek futuristic aluminum sheen that could be pictured in any action flick. There was a bit of a leap involved getting in — the car's default height is about 1.96m, but nothing too strenuous. If anything, driving at an elevated height is equivalent to being that tall dude at a crowded festival. And as a petite female standing at 159cm, I didn't mind it at all. You'll only reap the benefits.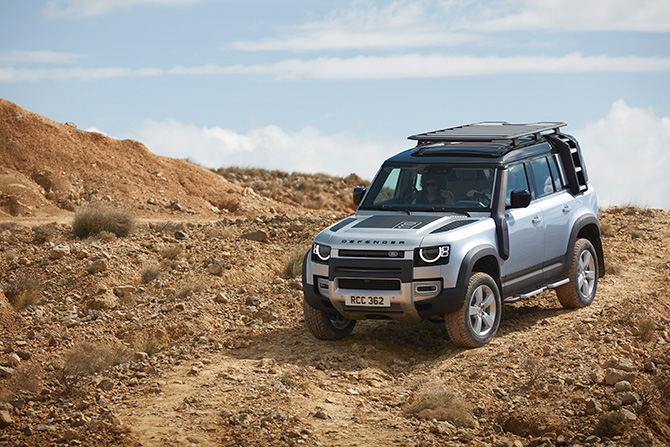 A push start on the engine and you'll feel the engine rumble to life, which also activates the automated blinds, revealing alpine light windows above. A sexy feature that is terribly underrated. But on the tech front, the new Defender 110 was sure to roll out the big guns. First off, the cameras that are comparable to any security system in a typical store. A safety feature that I appreciated while driving around a narrow bend or parking in a crowded space.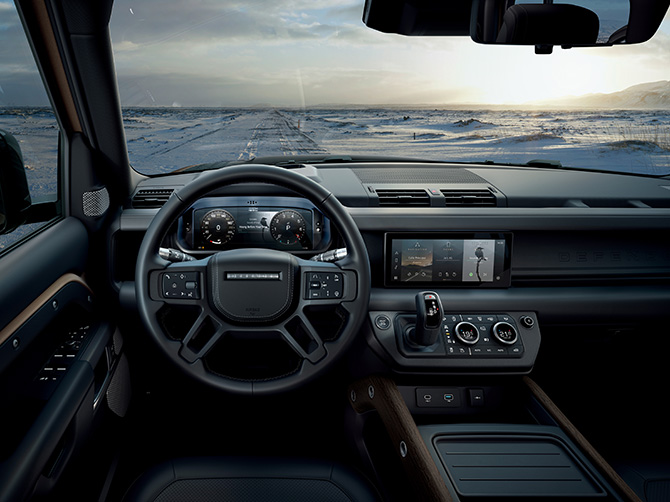 In comparison to the original vehicle, this is where maneuvering a behemoth machine would measure up to zipping around any other sedan — a seamless experience. Starting with the functions — engineered within controls and buttons whenever you're scaling off a muddy hill or trudging over a river. No knobs to master or trudge through — this is after all the 21st century. Terrain responses are get this, also customisable — just so you can compose your own conditions to what works best for you, and have the car save it for the next time you encounter a similar terrain.
While aforementioned scenarios might seem unlikely now that road trips to Malaysia are indefinitely on hold, the on-road handling for this Defender is something to shout about. As much as this beast is built for expeditions, it's also perfect for asphalt cruising. Essentially the gist of what Singapore drives are made of. At times, I forgot I was picking up speed in a heavy SUV, with lightweight handling and a firm grip along the bends. At the expense of a four-cyclinder P300, there was good power and a whole lot of fun to be had on a winding highway with minimal traffic. What I had to hold my breath around? The pre-plotting of multi-storey parking — with the minimal access height capped at 2.1m, as you are lugging around a roof rack atop.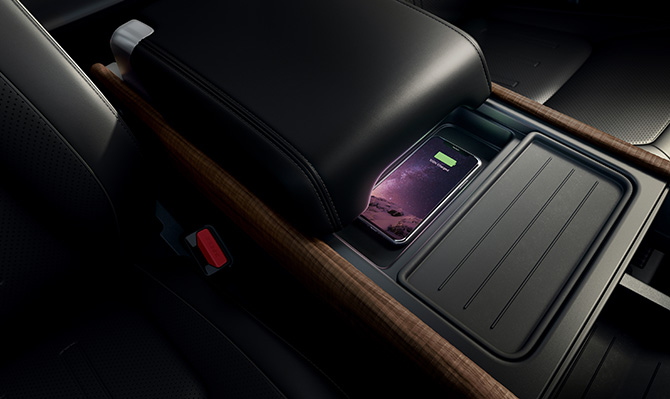 Other jaw-dropping (or superfluous features, depends on who you are), a mini fridge box between the driver and passenger seat and an exorbitant amount of USB charging points. Of course, there's also a wireless charging and all that CarPlay jazz to complete the smart car fun pack.
As chief design officer of Land Rover, Gerry McGovern aptly puts it: "The new Defender is respectful of its past, but not harnessed by it." The future is limitless for this legendary wagon.
For more information, click here.