It doesn't matter where your allegiance lies, there's no refuting that AirPods have carved its own league since they were first invented. A sleek, lightweight fit that has somehow mastered the ergonomic pattern — universally.
But if you're still sleeping on this brilliant pair of tech (apart from those who already own AirPods Pro), the third generation of AirPods has finally landed. For starters, they look a lot like the Pro, but the main differentiating factor would be the noise-cancelling function that resides in the Pro.
What Apple has always succeeded with the AirPods is the long-wearing durability, which means your ears will never feel fatigue even after having these on over a long flight. Yes, they now have an extra hour of battery life. AirPods eschew the typical silicone tips that most wireless headphones swear by (for trapping the sound and hygiene purposes), yet don't trade off any audio beneficiaries while remaining exceptionally comfortable in your ears. To that, they've nailed the design to a tee.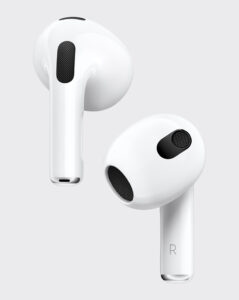 Well, Gen 3 takes it up a notch with a fit that's a little more snug — it's contoured and sits at an optimal angle for better comfort as well as to divert the audio right into your ears. The sound earns a deeper bass as compared to Gen 2, with decent audio quality to boot. There's now a high dynamic range amplifier as well as an acoustic mesh to reduce the sound of the wind while sprinting. Pro tip: you'll definitely get a better experience with Apple Music's Dolby Atmos, with the clarity backed up with crisp and clean frequencies all around.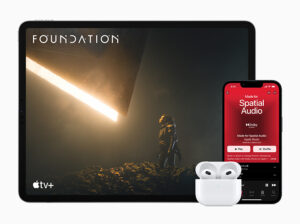 There's also an added feature — Adaptive EQ, that tunes sound in real time, based off how the AirPods fit in your ears. It's powered by computational audio, that monitors and tunes and low and mid frequencies to make up for what might be lost due to how the tips fit within. To make group FaceTime calls more engaging and realistic, the AirPods' spatial audio streams the sound from the direction to where the person is positioned at. We also appreciate them being water-resistance, especially if we're taking these for an intensive workout (bonus: they stayed in place the entire time), immune to sweat or the sporadic rain showers we've been experiencing.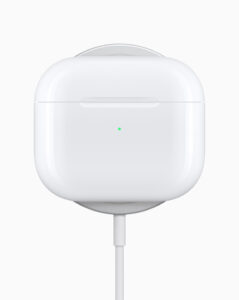 To be able to pack all of the above in a compact case — Magsafe compatible — is quite the feat. If it matters to you, Siri also reads out your messages while you're on the go, without having to sieve out your smartphone. So as far as everyday headphones go, Apple AirPods is ranked right at the top on our list.
AirPods (3rd generation) is priced at $269. Get them here.