If you haven't already noticed the little reels icon that has popped up in the middle of your Instagram dashboard, then perhaps you'll want to check it out after this article. As of Wednesday, 27 October, Instagram Reels have officially landed in Singapore. For those unfamiliar, Reels is a new Instagram surface for you to post and view content, adding on to the existing Instagram stories, videos, and regular posts. It's basically for creating, editing, and posting short-form videos of up to 60 seconds. And unlike Instagram stories, they last forever. TLDR, think TikTok, but on Instagram. 
So, how do I use it?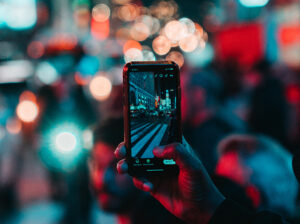 You'll be able to find Reels on your Instagram camera, and can opt to either film videos using that, or use a saved video from your camera roll. There is also a slate of creative tools that Instagram has availed; in addition to the already large collection of AR filters we see on our Stories, Instagram also built in some useful editing tools. For example:
Timer and Countdown: to record your clips hands-free
Align: where you can line up objects (or yourself) from your previous clip before recording your next to help create one of those trendy transitions for outfit changes or humorous videos
Timed text and stickers: add in any at any point in your video for however long you need
Speed: put in slow-motion or speed-up effects into any part of the video or audio you selected; if you didn't already know this secret; it's what budding TikTok stars used to stay onbeat in tricky dance sequences
Superbeat: helps you impress with applying special effects to the beat of the song you choose.
What's the difference between Reels and IGS?
The biggest difference would be that Stories only last for 24 hours, unless you save them on your highlights, whereas Reels would last forever on your profile, unless you choose to archive or delete them. Another difference would be its video length; where Stories limit you to just 15 seconds, Reels allow you to go up to a minute. In creating Reels, Instagram designed it for sharing content like your take on the current trending content, or short, entertaining videos. The shorter length Stories on the other hand, is intended for behind the scenes type of glimpses into your daily life, or even build up anticipation for key moments. 
TikTok VS Reels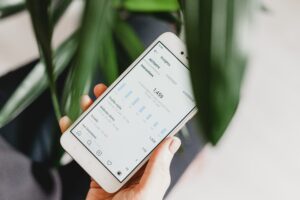 Perhaps this is the biggest question of all, especially for content creators on where you should be putting in the effort. We've compiled a list comparing the two platforms for you to consider before making your choice:
Music Library: You may be disappointed to discover that for Instagram business accounts, you actually don't have access to the new music library on Instagram when you create your reels. The reason for that is because of the music licensing agreement that Instagram is still in the midst of ironing out. So unlike TikTok accounts where they can access every track available, Instagram business accounts will only have access to the Facebook sound collection. 
Analytics: Before we dive into this, let's keep in mind that TikTok was created to be a video sharing platform, while Instagram has multiple surfaces of images, videos and live streaming options to choose from. So since TikTok was built with videos in mind, TikTok Pro accounts have greater video-specific data to analyse, such as total play time, and average watch time. Instagram's analytics tool Insights on the other hand, will just show its usual things like total plays, saves and shares.
Curation: Some who delight in having a curated IG grid may get a kick out of this. Posting a Reel will definitely somehow or another mess up the carefully curated colour scheme of your profile grid, and may even cause your profile to look messy. So if you like to maintain your perfect grids, but also like to put up video content, Instagram Reels allows you to hide the Reels from your profile grid, but still show up on your followers' feed.