In the grand scheme of tech devices, each of them are expanding out of its individual functions. Hand tablets are disguising themselves as laptops and smartphones are doing God's work of clunky professional cameras. We shouldn't be surprised at this point.
Hence don't be alarmed with the weight of iPhone 13's lineup. They are respectively heavier than the 12 family, but compensates with its prices being pretty close to what you would get with their predecessors. Safe to say, A15 Bionic Chip is the unifying glue across this season's drops, where you can expect better performance and improved battery life.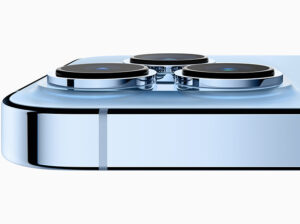 The iPhone 13 Mini and 13 effectively assume the iPhone 12 Pro features, just without its LiDar scanner. There are two improved cameras — including the 12-megapixel wide and ultra wide lenses. One thing to note is the alarming storage space, which starts at 128GB. Night mode shots are also pretty dandy, if we can say so ourselves.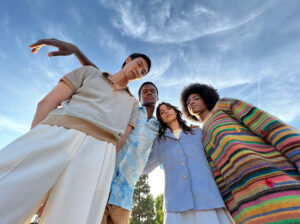 As for the Pro models, its huge storage space (of up to 1TB) is one attractive draw, but an underrated feature has to be the 120Hz display. Basically determining how speedy and smooth the screen catches up to your scrolling movement while using apps and websites. It's something we don't notice because we've never experienced a better display rate, but once you do, it might ruin you for anything lesser than that. Needless to say, you'll get the best Apple cameras with the Pro and Pro Max. It might be hard to tell the difference as the models look identical to the 12s, but there are three new rear cameras to play around with, boasting 12-megapixel wide, ultra-wide and telephoto lenses. All of them now bears the Night Mode function as well — a triple threat indeed.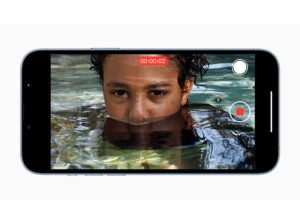 Cinematic Mode on video is a standout feature. Correction: Cinematic mode in Dolby Vision HDR (!) We say this because it's an add-on that amateurs can detect. Even in the simplest way while documenting your doggo running across the beach or flowers swaying in the wind. A stunning depth effect with automatic focus changes will now come to your videos with a subject in place. You can even edit the focus during and after the shot has been captured, in the Photos App and iMovie. 
Despite all that, unless you really want to, those who own an iPhone 12 Pro probably wouldn't benefit too much from the iPhone 13 line-up. But if you're holding onto a way older model, the iPhone 13 Pro does make alot of sense to switch things up, not forgetting you'll be getting a device armed with a Ceramic Shield. Think of it as insurance to assure your heart whenever your smartphone slips from your hand.