There's no doubt that the integration of tech in our everyday lives is a bid towards becoming a full-frontal digital nation. Heck, the past two years alone mostly comprised us staring listlessly at our screens and e-meeting just about everyone, for one. Not forgetting, too, the existence of smart mirrors and electric shavers. And yet, it's clear to see that Philips has taken it a step further with the unveiling of their latest electric toothbrush – the Philips Sonicare 9900 Prestige, whereupon they incorporated artificial intelligence (AI) into the device so as to provide users with a personalised oral care experience. Though it might seem excessive to some to combine such state-of-the-art technology with the humble toothbrush, Sonicare's most advanced toothbrush justifies it through helping to improve your brushing technique for the long-term.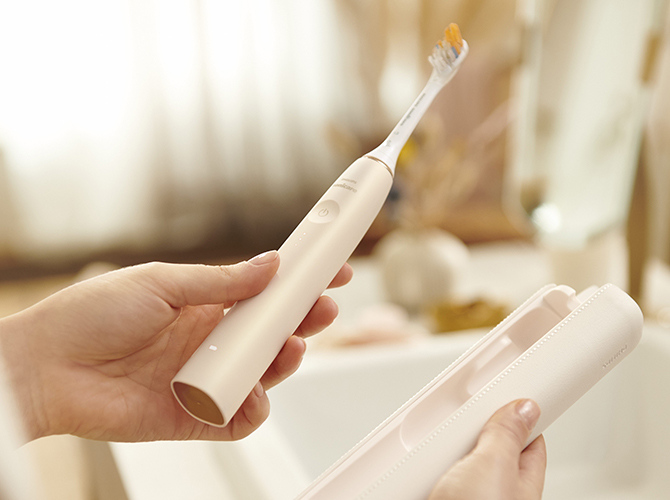 The fitted AI SenseIQ technology is designed to sense a user's brushing habits, like the pressure applied; cleaning motions used; and also brushing coverage achieved. The technology then takes this information and automatically adjusts its settings to deliver the ultimate clean every time. For example, Philips found that most users tend to apply too much pressure while brushing. The Philips Sonicare 9900 Prestige will, thus, adjust its brushing intensity when it senses the user pressing too hard. 
The personalised tidbits of information that SenseIQ picks up on can also be easily accessible through the Philips Sonicare app. Using on-screen graphics, the app provides real-time guidance on pressure, motion, and position in order for users to thoroughly remove plaque and stains, as well as to achieve better gum health and a whiter smile. You can also monitor your improving technique through the app 's progress reports with a simple tap of your phone.
It should be noted that there'll be no more switching between brush heads either. Sonicare has packed all their best bits into one fantastic brush head. It promises to remove up to 20x more plaque, providing up to 15x healthier gums and up to 100% less stains in less than two days. Your pearly whites will certainly be well taken care of.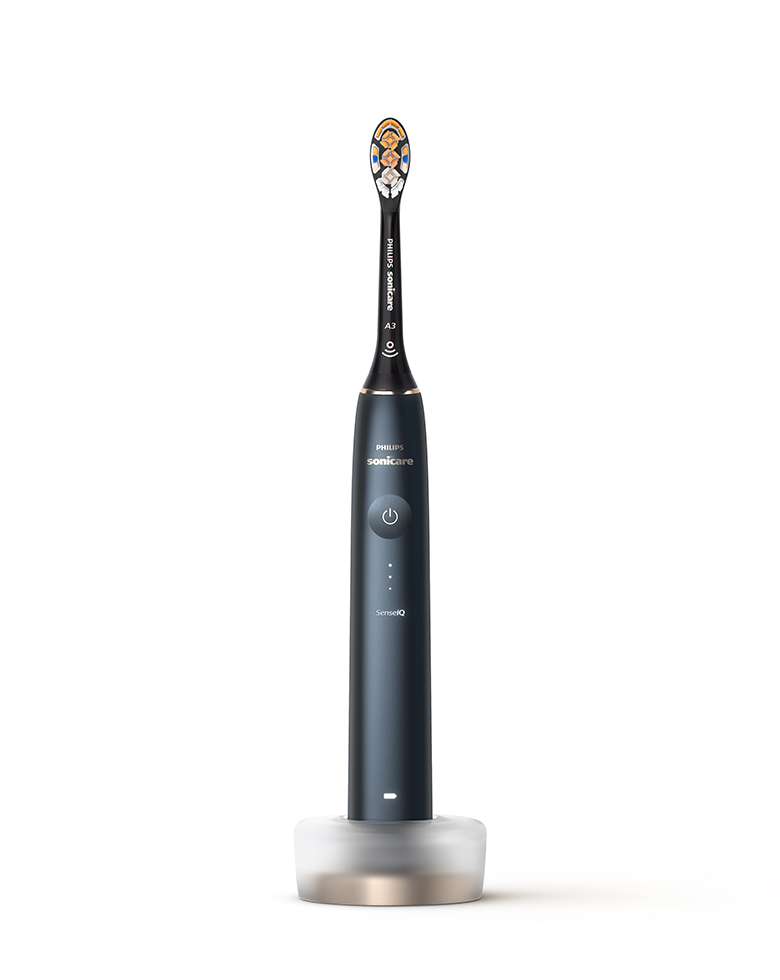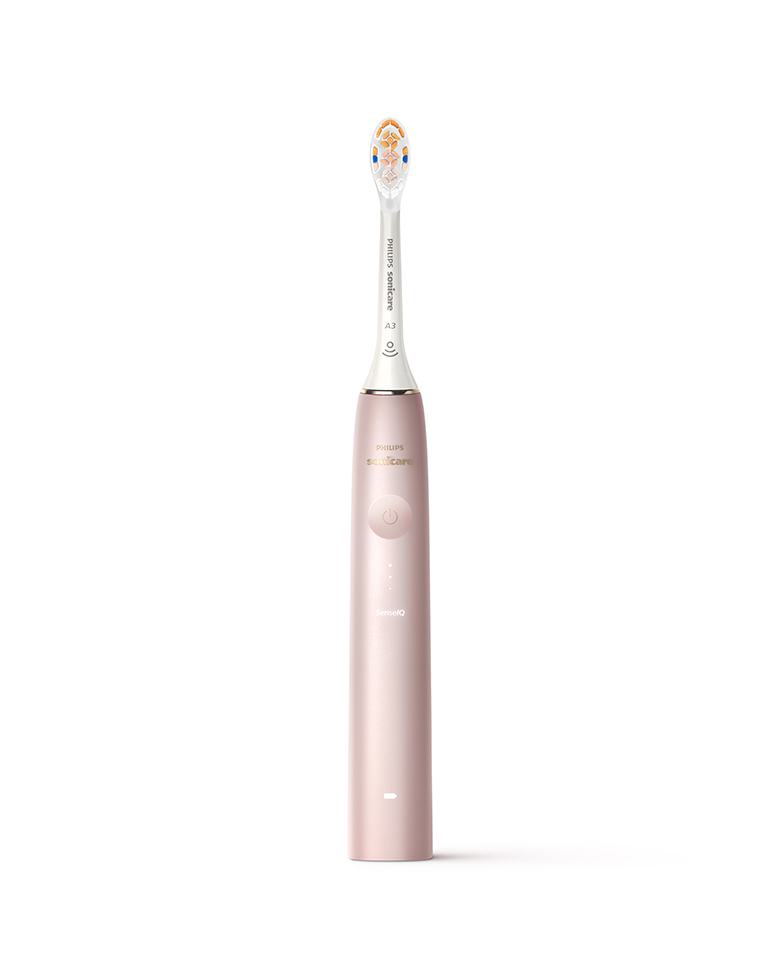 The cherry on top is that the toothbrush harbours a sleek, satin-like finish on the handle surfaces, which blends beautifully with its power button.  There's no visible gaps or seams between the two, so say goodbye to gross toothpaste stains stuck between joints. It is currently available in two colours — Champagne and Midnight blue
Unlike most electric toothbrushes,  the Philips Sonicare 9900 Prestige also caters for those constantly on the go, where it is available with a chic carry case. With details like an integrated USB-C port that allows for it to be charged without removing it from the case, it's evident that this toothbrush is built for the modern traveller. We'd go as far as to say that your next biannual visit to the dentist may just leave him impressed — seeing your new improved brushing technique as well as well-taken-care-of pearly whites. Fingers crossed.
The Philips Sonicare 9900 Prestige is now available at S$429 at the Philips e-store and all Philips-authorized resellers.