Dyson just upped the ante in their consumer experience – with VR headsets. Sounds pretty mind boggling and a tad bit excessive… but to be fair, back when we thought a hair dryer had pretty much reached maximum evolution a few years ago, Dyson came in and completely changed the game. So we're not writing them off just yet, and in all honesty, it really does sound pretty cool. Here's what we know so far.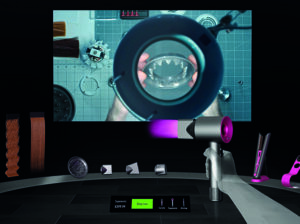 We all know the importance of visualisation and testing. For big changes like paint or furniture, we normally try our best to visualise it in our spaces, to see if it'll suit the space and our tastes. And Dyson knows this, and so they took a giant leap past everyone else who's still stuck in 3D mock up builders on the web, and went full on into virtual reality with their brainchild: the Dyson Demo VR. You'll now be able to test Dyson products hands-on from your own homes to understand and experiment with their technologies through the virtual store, but also seeing how it'll work in your own homes. So expect to be able to try out the Dyson Airwrap styler you've been eyeing, or even the portability of their Corrale straightener to see if it's worth splurging on. It's also a great way to convince flatmates or family members of its superiority and convince them into wanting it too, so going splitsies won't be so rough on your purse strings.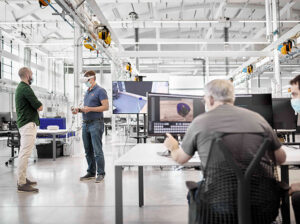 The kind of Virtual Reality Technology that Dyson is rolling out draws on the same visualisation and stimulation technologies that Dyson engineers use to prototype and develop their latest brain childs. In the same way, you'll be able to view the inside of the technology to really understand how the tech works, and also have a chance to listen to insightful interviews with the Dyson engineers themselves.
The Dyson Demo VR is available through the Oculus store.