These days I'm busy with working closely with my team at Chope to fulfil our mission of creating seamless and memorable dining experiences for more people. That and binging on episodes of The Good Place whenever I can find a spare moment.
A hawker stall I would queue for is Tai Hwa Pork Noodles at Crawford Lane. They serve up a killer bak chor mee, which I reckon is one of two local dishes I miss most when travelling.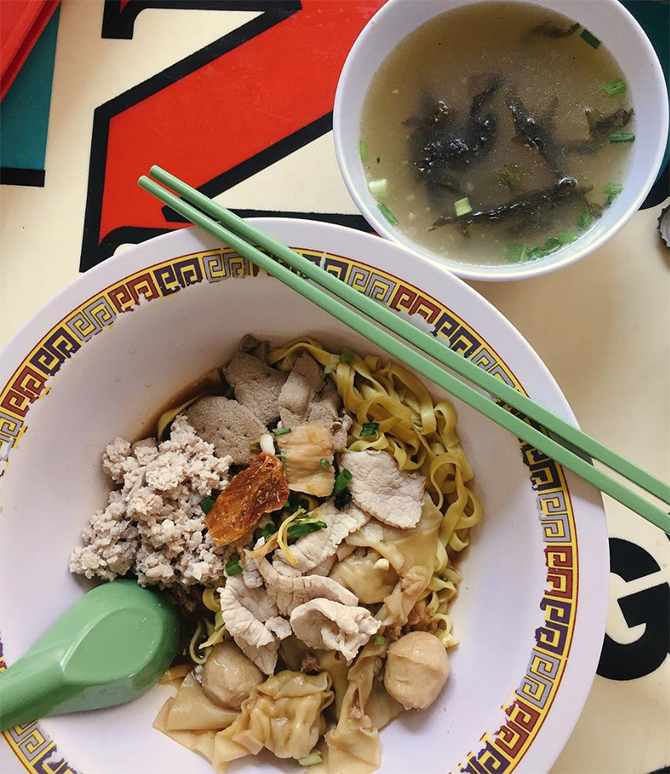 I'm a regular at Jinjo, a modern sumiyaki restaurant in Shaw Centre. So much so that I've figured out the perfect combination of dishes to order depending on the number of people I'm dining with. Kick things off with their Yaki Goma Tofu, throw in a couple of grilled chicken thigh skewers, follow it up with a truffle donabe (rice pot) and finally, wash it all down with a bottle of sake that bears their in-house label.
When I need to eat clean, it's usually a toss up between Grain Traders and VIOS by Blu Kouzina. Wholesome food with flavours that still pack a punch!
My favourite bar in Singapore is Manhattan, hands down. I'm a big fan of their old school New York vibe, the cocktails are tasty, and most of all, the service is impeccable. The staff are extremely well-versed in the bar's various offerings and always give thoughtful recommendations, which is a rare find.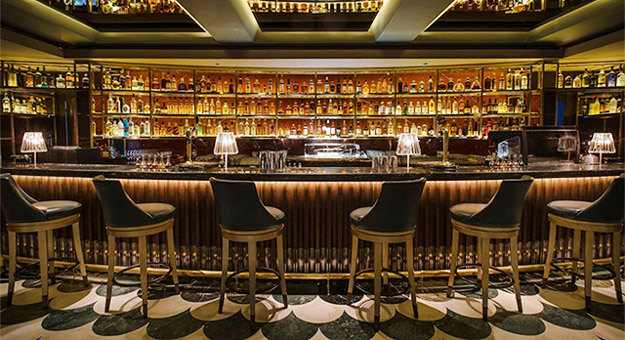 My guilty pleasure is Old Chang Kee's signature curry puff. My dad used to drive my brother and I to the store on Mackenzie Road almost every weekend when we were in primary school, and it sort of became a weekly tradition I used to look forward to.
My go-to supper spot is anywhere with the promise of a hearty plate of Nasi Lemak
For weekend brunch with friends, we head to Basilico if we're feeling particularly generous with ourselves — they've got a dedicated cheese room! But once we've all had a look at our bank balances, most likely Mr & Mrs Mohgan's Super Crispy Roti Prata at its new home in Joo Chiat.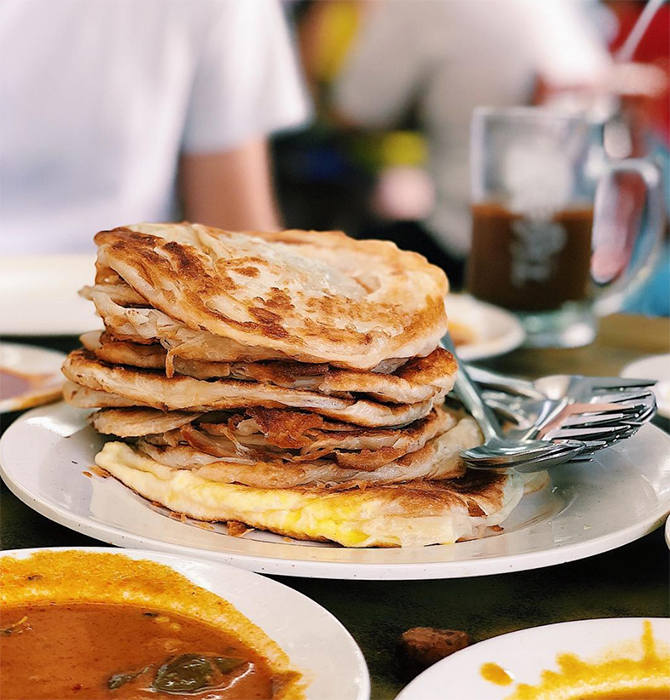 The best place to get a meal with seafood is New Ubin for their local flair or Luke's Oyster Bar if you have an affinity for the classics.
For special occasions, I'd opt for any restaurant helmed by Chef Rishi Naleendra. He's one of the most passionate and affable people I've ever met in the industry, and has an incredible knack for creating impeccable dishes by melding flavours and ingredients that you'd never expect. So if we're talking special occasions, there's no one I have more trust in to craft an outstanding meal than him.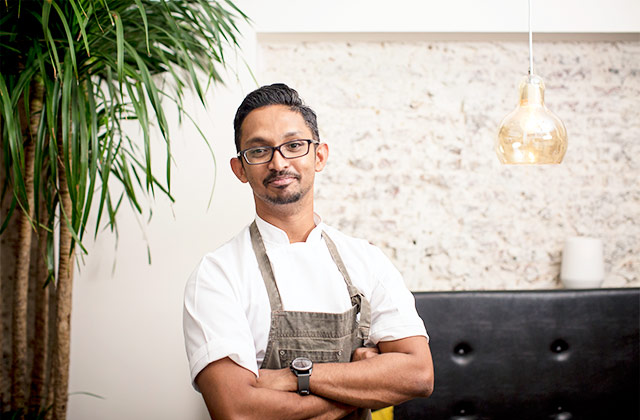 My all-time favourite restaurant is a place I doubt I'll be able to pick. It's craving dependent. Like at this very moment, I could really do with a plate of Babi Guling from this little roadside store named Warung Jambul in Seminyak that a good friend of mine, Audrey, introduced last November. We went back three times, in three days.
I grew up eating way more than I should have.
For dining with family, we tend to favour the Taiwan Porridge from Coffee Lounge at Goodwood Park Hotel. My parents are creatures of habit, so they usually stick to their perennial favourites.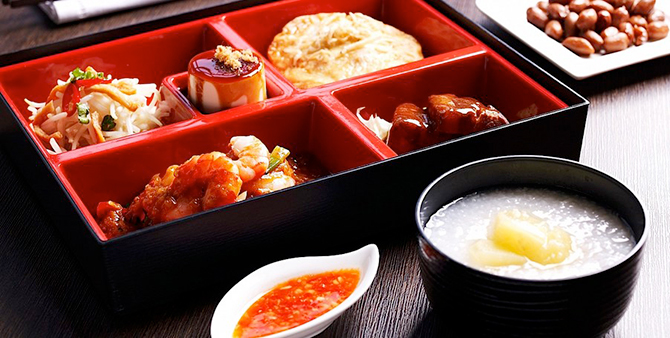 The food scene in Singapore is a mixed bag. Don't get me wrong, I'm incredibly proud of what we have to offer. However, while there is a vibrancy to it mostly due to our exceptional hawker culture, we could benefit from more diversity and a healthy dose of fresh concepts.
To view more recommendations from other F&B insiders, click here.