Our city might be relatively compact and blessed with an efficient transport system, but there are certain obscure gems that can only be located (or better located) with a trusty car. We're talking delectable gourmet stops that are worth every detour — we don't mind it one bit; as long as there's a place to park. Sometimes, it's best to take the high road — in our case: the swanky ŠKODA Karoq. Especially if you have got grand plans for a spontaneous weekend food trail.
Not only will you beat the sun at its game — air con on full blast, this compact SUV is roomy enough to accommodate a favourite squad or your brady bunch. As far as exterior looks go, the Karoq was built for the outdoors; angled with a sharp, rigid body for better agility on the road. Once the 1.5 TSI engine has been well-oiled, make your way to these haute spots peppered across our city. 
Housed in an 80-year-old colonial mansion that was once the home of the Royal Air Force's Tech Wing Commander, the dreamy estate boasts a café, bar, as well as a restaurant, which overlooks the vast urban flora surrounding the property. An idyllic escape away the usual suspects of heartland malls? We'll make the drive in a heartbeat. If you need extra pax space along the long journey, the Karoq's VarioFlex system allows the rear seats to be individually folded down or completely removed just to make way for more humans along the way.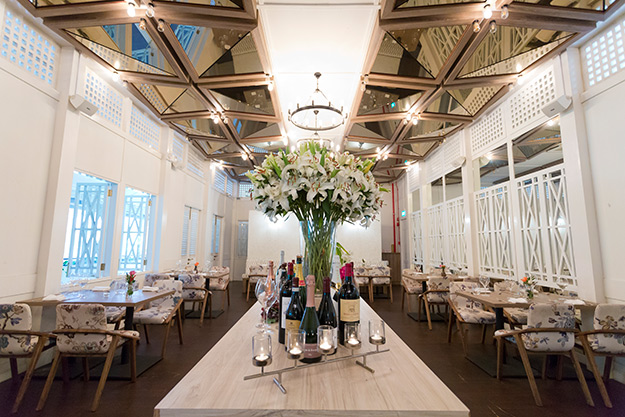 3 Park Lane, Tel: 8809 5840
Opening hours: (Wed-Fri) 6pm-10pm, (Sat-Sun) 11.30am-3pm, 6pm-10pm, closed on Mondays and Tuesdays. 
Ravenous for good old fashioned brunch? Head to the outskirts of Changi — Coastal Settlement. If you're tired, just hit Cruise Control on the Karoq — the svelte car will get you there in no time. This colonial hideaway is adorned with vintage trinkets while sticking to a menu of trusty breakfast favourites. You can't go wrong with a moreish plate of baked eggs and assorted meats.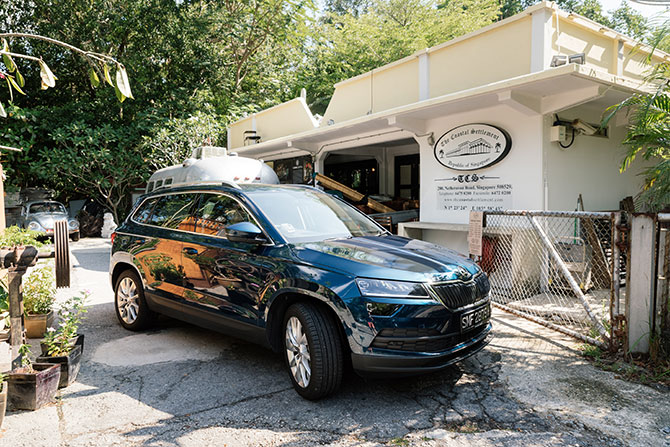 200 Netheravon Road, Tel: 6475 0200
Opening hours: (Tue-Thur) 10.30am-11pm, (Fri) 10.30am-12am, (Sat) 8.30am-12am, (Sun) 8.30am-11pm
We get it, maneuvering a vehicle in Haji Lane can be quite daunting. Thankfully, the build of the ŠKODA Karoq is streamlined to be sizably compact — which makes it easy to roll within the narrow street. You'll also have park distance controls as well as front assist with pedestrian monitors to help you out. After all, all is worth it in the name of fresh seafood caught from local kelongs on our shores — a unique farm-to-table experience at Scaled by Ah Hua Kelong.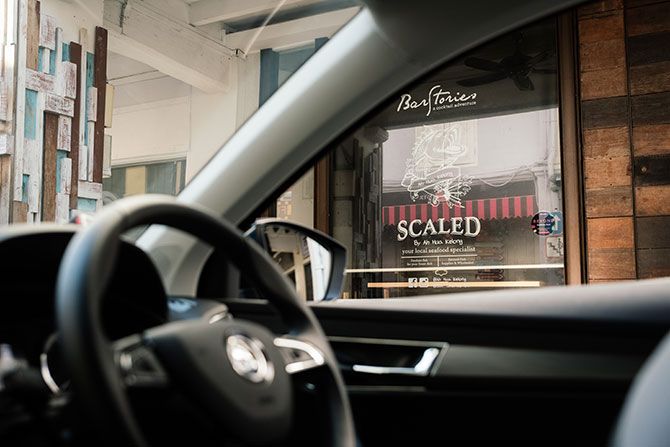 55 Haji Lane, Tel: 9830 0117
Opening hours: (Tue-Thur) 5.30pm-11.30pm, (Fri-Sat) 5.30pm-12am, (Sun) 5.30pm-11.30pm, closed on Mondays.
Three words: Berry ricotta hotcakes. Apart from this signature dish worthy of the mileage, this rustic café at Upper Buona Vista does a mean Aussie-styled brunch. Or if you're swinging by for dinner instead, you'll find delightful Asian tapas offerings to choose from.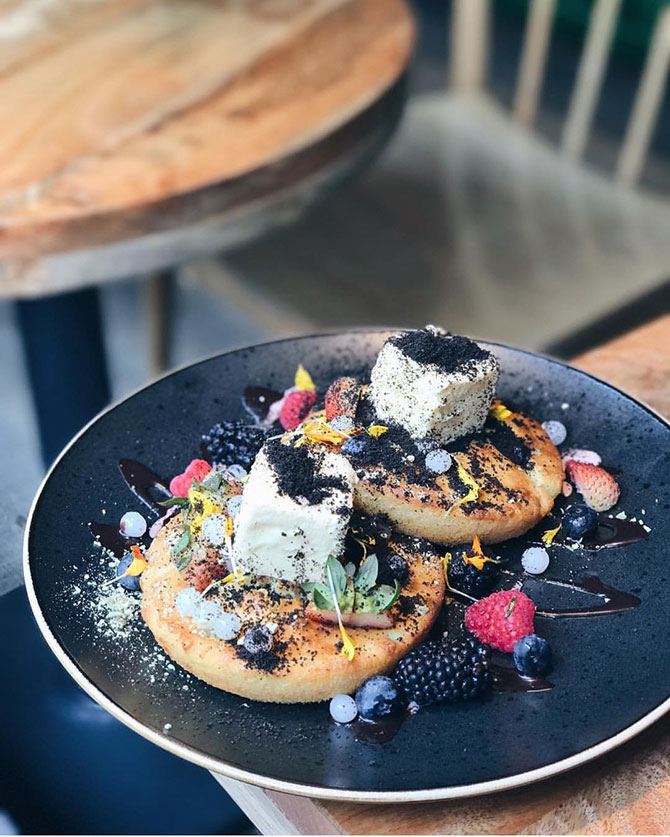 38 South Buona Vista Road, Tel: 6479 0800
Opening hours: (Mon-Wed) 10.30am-5pm, (Thur-Fri) 10.30am-5pm, 6pm-10pm, (Sat) 9am-5pm, 6pm-10pm, (Sun) 9am-5pm.
Escape the city bustle for a day at Bollywood Veggies, a ten-acre farm, which can take you right in the illusion of a countryside. Plenty of edibles including fruits, vegetables and herbs can be found here; as well as a bistro serving up crisp moringa tempura — homegrown no less. Loading up on fresh groceries for the week? The Karoq's boot will not disappoint, given that its the largest one in its class. You can also cool off with chilled refreshments enroute to the next destination, thanks to the ŠKODA ŠMART air-conditioned storage compartment.
100 Neo Tiew Road, Tel: 6898 5001
Opening hours: (Wed-Thur) 8am-5.30pm, (Fri-Sun) 8am-6.30pm, closed on Mondays and Tuesdays. 
Chances are if you're feeling exhausted nearing the end of this food trail, the Karoq's driver fatigue detection feature should have already informed you. Make a brief stop, switch drivers and head to Cacio e Pepe. The food here is unpretentious and authentic; with a superb menu spanning across various pasta types — with the likes of casarecci, bucatini, penne, tagliatelle, tortelli, gnocchi.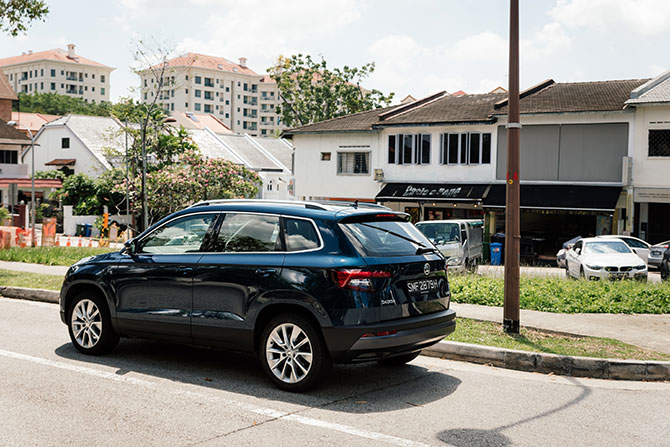 3 Chu Lin Road, Tel: 6760 3534
Opening hours: (Mon-Sun) 11.30am-2.30pm, 6pm-10.30pm