Newsflash: Salons are more than just places to get hair makeovers now. In recent years, many have sought to stand out by incorporating spa-like elements of massages or manicures. Others have gone for a more aesthetic-focused route, where the spaces are designed to resemble a zen garden oasis or a pastel wonderland to allow for Instagram-worthy photos. In some cases, it's a little bit of both — as demonstrated by Leekaja Beauty Salon's latest venture.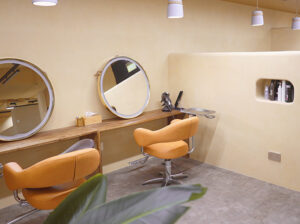 Meet: You Are My Sunshine Singapore. The expansive hub combines salon, cafe and retail all in one place. Nestled in the heart of Orchard Road in Ngee Ann City, guests can look forward to a full-service beauty salon; a Korean-Western fusion cafe; and a retail section that promises carefully curated pieces of home decor and beauty products from all around the world. Visitors will also be pleased to hear that the company are retaining their comprehensive list of services at wallet-friendly prices, with hair-cut prices ranging from $80 (stylist) to $250 (senior director). Yup, that's a mic drop moment right there.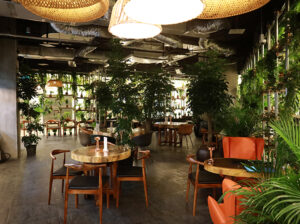 In sum, You Are My Sunshine is an exercise in convenience. After hours of getting your mane pampered, you can  indulge in some delectable fusion food — in the vein of bulgogi salads and kimchi tartare — or simply bask in an oasis filled with lush greenery and shrubbery. Or, if you simply have to get your hands on the styling cream your hairdresser used to work wonders on those tresses, pop on over to the retail store, and do so — all while picking up some home decor while you're at it. Win-win, all around.
You Are My Sunshine
391B Orchard Road, #05-05A Ngee Ann City
Tel: 8887 8805