Of frosted eyeshadow, Juicy Couture, and kitschy hair accessories – if there was any better proof that fashion is cyclical, Y2K would be it. The internet is absolutely buzzing with its resurgence, especially since a bevy of celebrities have been hopping onto the trend as of late (think Olivia Rodrigo's Sour or Somi's Dumb Dumb). For those unaware, Y2K is an abbreviation for the year 2000 — but more specifically in internet slang; a culmination of notable beauty trends and styles from said iconic era. 
Speaking about celebrities, there's no greater influence on Gen Z than the Hallyu wave, as known to be associated with K-Pop idols. So when Sunmi posted that Y2K fashion and beauty was back on her Instagram page — well, it's fair to say that she's right. Here's a look through at some of the most iconic trends of the Y2K era, and the stars who were spotted rocking the looks as of late.
Large claw clips
There's no denying the convenience of these giant clasps. Not only are they great for leaving your hair kink-free after wearing it up for long periods, but they also have the added benefit of adding some natural waves to your hair. Blacpink's Rosé here has her hair effortlessly demonstrates this trend, whereupon she gave us the perfect blend of elegant and casual.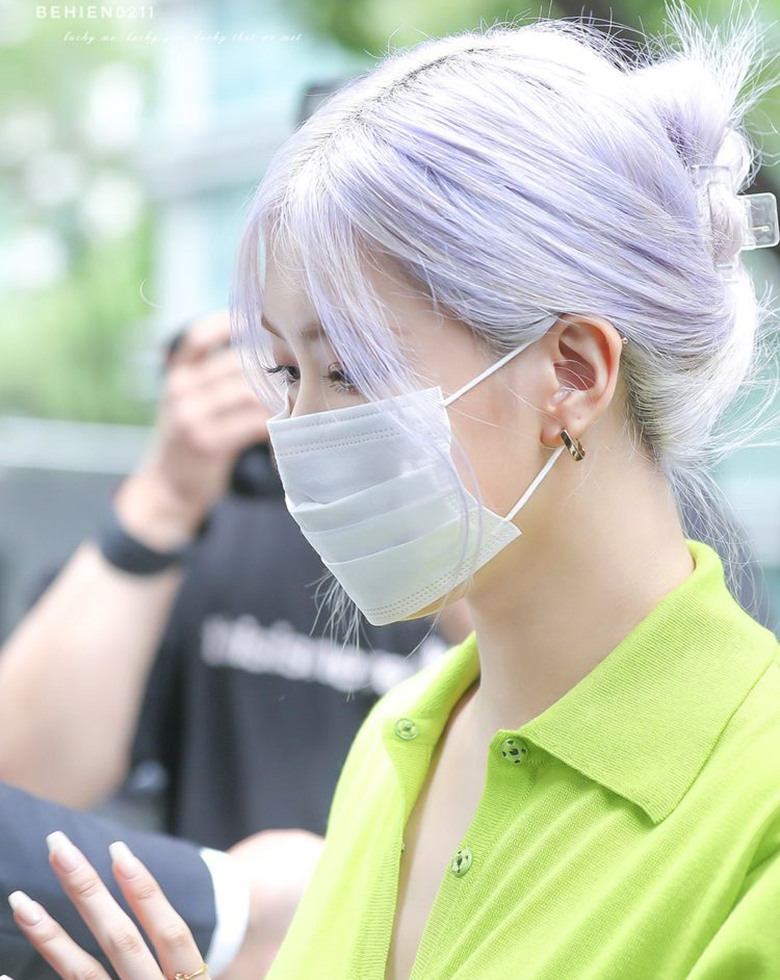 Bandanas
A staple hair accessory trend in the 2000s, bandanas made their claim to fame due to their immense versatility. You can wear it folded in a triangle wrapped around your head, or twisted it into a headband for a sweeter vibe. Here, Taeyeon chooses the former, and finishes off her look with Y2K-favourite label, Juicy Couture.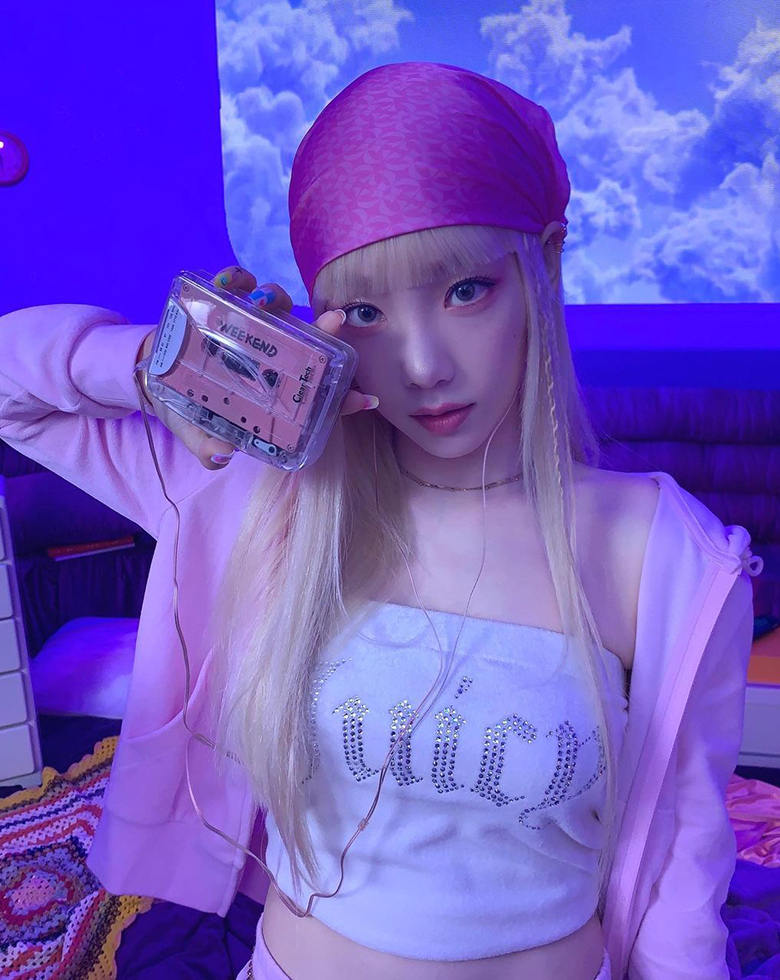 Scrunchies
The 2000s marked the era of sky-high ponies — complete with a scrunchie to add even more height. Even though SATC announced it to be the hair tie non grata for fashionable city-dwellers, it made the inevitable comeback by riding the Y2K wave. If you're afraid it may look a bit too school girl for your taste, elevate the look and add some face-framing pieces like how Sunmi did it.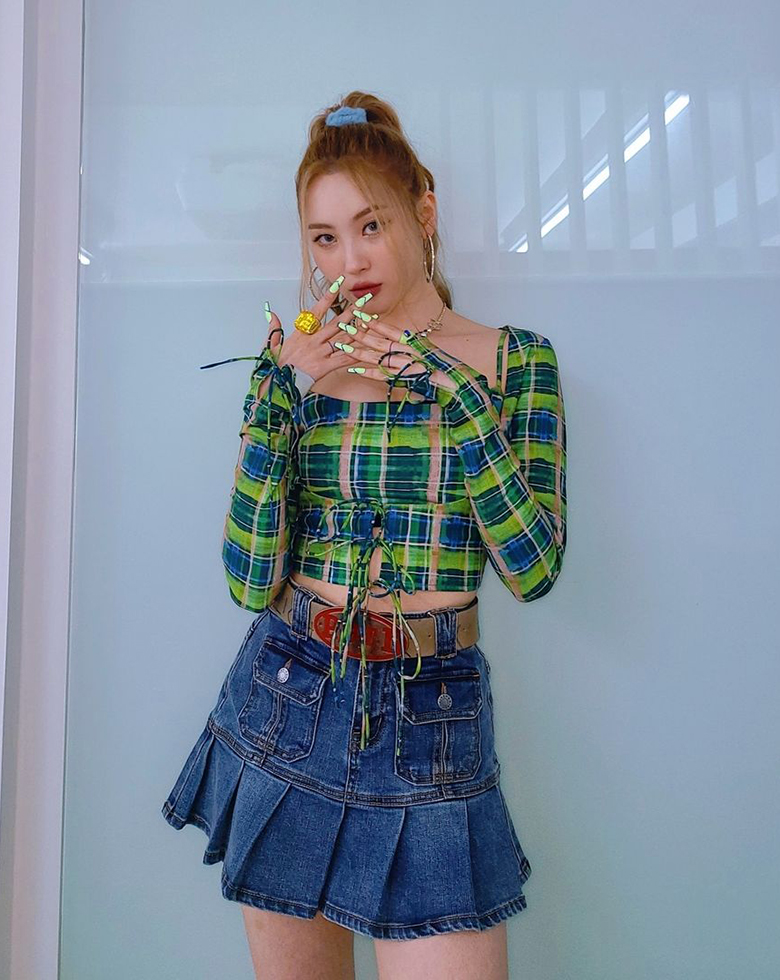 Heavy blush
Going heavy handed with blush was the norm in the 2000s. Though it was usually accompanied by an equally heavy bronzer for a beach bombshell look, we say opt for a modern twist by sticking to just blush. One of our favourite looks comes from MiYeon, serving us red lips and rosy cheeks.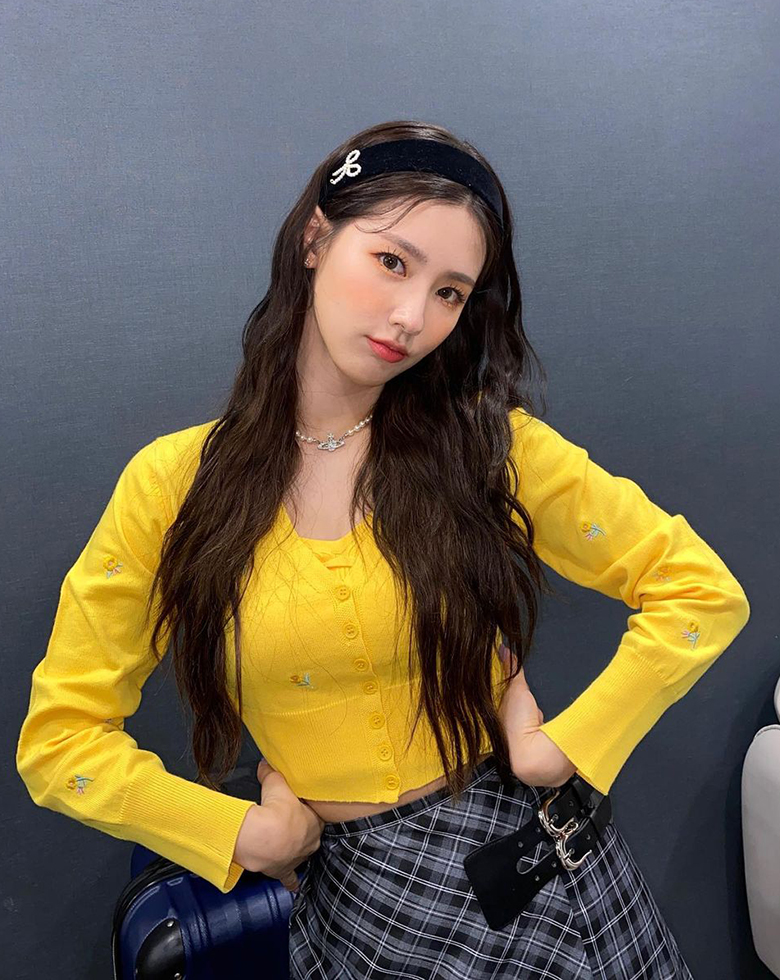 Pastel eyeshadow
This trend is making a comeback, albeit with a less frosty vibe this time round. Popularised by Britney Spears and her iconic frosty blue shadow, we love how the K-Pop stars have put their own take on it, pulling off fun monochrome pastel looks as seen with Somi on her 2000s inspired album cover.