Volkswagen has a new-gen car that is hitting our roads with a clear directive — a premium class SUV that will pave the way for the future. The new Touareg is the most technologically advanced Volkswagen of its era, with a digital operating Innovision Cockpit, thoughtful personalisation features, and sleek interiors that will spark joy amongst millennial families. This third-generation SUV is built on the success of one million Touareg models, since the series launched in 2002, and is unquestionably commanding respect in the 21st century.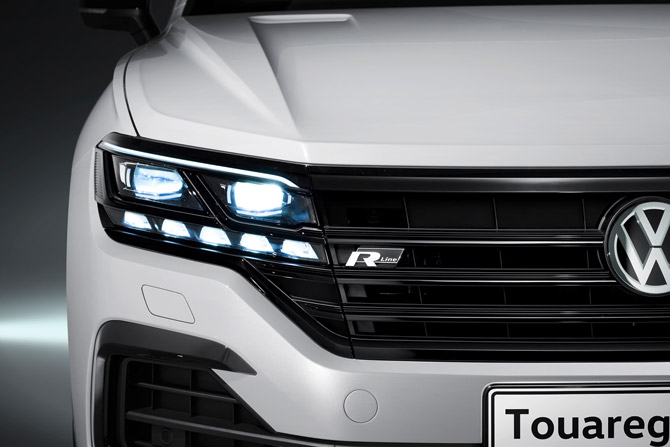 At first glance, expect a wider, longer, and lower vehicle that has shed 106kg, a generous increase in luggage capacity at 810 litres, and more dynamic proportions. Hallelujah, your sports equipment can now inch its way back into the boot alongside the kids' colossal strollers and travel cots. Slide into the car and you'll find the revolutionary Innovision Cockpit — a fully digitised beauty, which combines a 15-inch Discover Premium infotainment system and 12.3-inch Digital Cockpit. All systems go from the all-in-one Innovision Cockpit — goodbye, tactile buttons — and bonus points for the discreet angling towards the driver.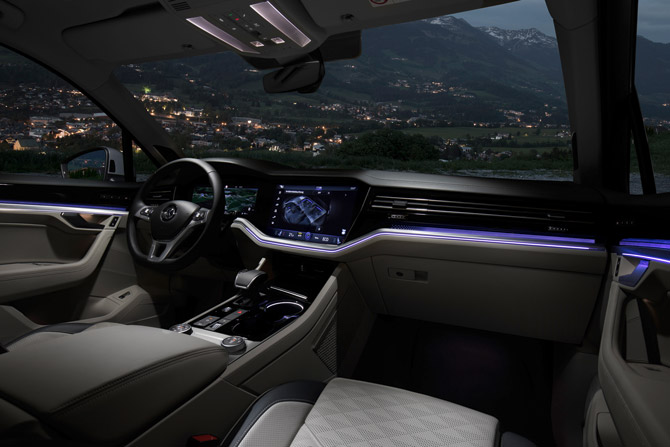 Safety features are top of the class with a radar that monitors the distance to vehicles ahead, at speeds up to 250km/h. The driver is alerted through visual and audible warnings — in more critical situations, there is a brief warning jolt and if necessary, the emergency brake will bring the car to a complete halt. This means if you're negotiating a right turn and can't quite see ahead, your Touareg might be able to save you from making a dangerous move. What's more, a heads-up display with windscreen projection minimises distractions and showcases all the key information such as the car speed and warning signals directly in the driver's line of sight.
If you're forced to share this prized vehicle with other members of your family, get onto the Touareg's ability to personalise up to seven driver's profiles in the car through the Discover Premium infotainment system. With a touch of a button, configure the temperature of your air-conditioning, fan speed, seat height, and driving profile. If you're in an R-Line, there's even a massage function on the front seats (who needs to go to a spa, anyway?). Thank God, because your optimum driving experience is one less argument you need to have with your partner about.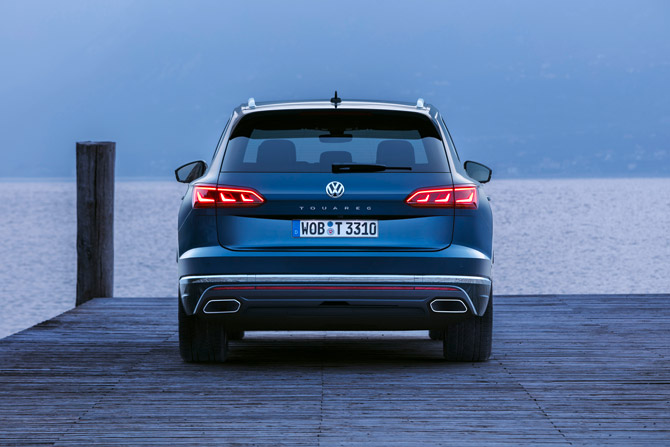 There's one more key decision to make before your first merry drive in your new Touareg. Pick from either the 'Elegance' or 'Atmosphere' design options, which will determine the look and feel of the SUV's luxurious interiors — 'Elegance' proffers shades of cool metal and matching tones, while 'Atmosphere' favours a wood and natural palette. Complete with glass-covered surfaces, dash panel inserts, and overall chrome details, the modern family will agree that the Touareg is a well-appointed winner by today's books.
For more information, visit Volkswagen Singapore.