A new Volkswagen breakthrough has emerged — and it's hardly unmissable. The T-Cross takes on the tall order of an urban crossover that's equal parts practical and equal parts covetable. Above all else, it is also set to be friendlier on the pockets. But there's something beyond just being a compact SUV when it comes to T-Cross. It's malleable, versatile, something that isn't set in a single model when we think of purchasing a car to last us the next decade.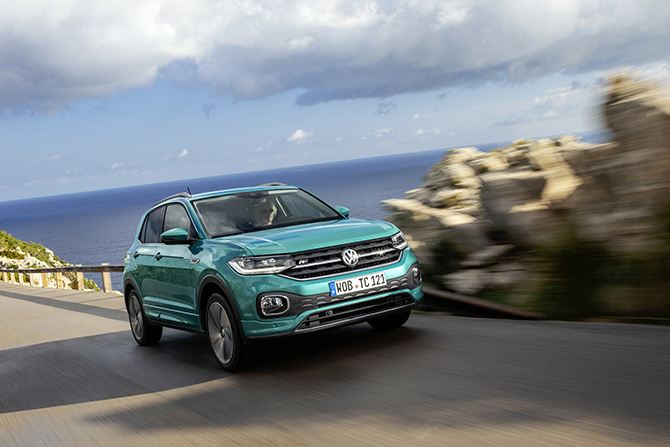 Braced with a sporty front spoiler — think expressive radiator grille and an angular body to keep things sharp all around. Muscular, if we could call it. Our favourite shade happens to be the one in orange. Considering it is, after all an entry-level model, while the car doesn't put out functions like voice navigation or automated seat adjustments, you still get your suite in the infotainment touchscreen with Gesture Control intact. Carplay is also up and running in this one. On the screen, you can also configure what you need to be displayed on the driver's steering wheel display. The best of it all? Its sound system is powered by Beats, which means a stellar audio experience that could have you immersed in road trip spirits the moment you start the car. To make sure everyone in the car gets their devices juiced up, there are four USB ports and even wireless charging on the front console.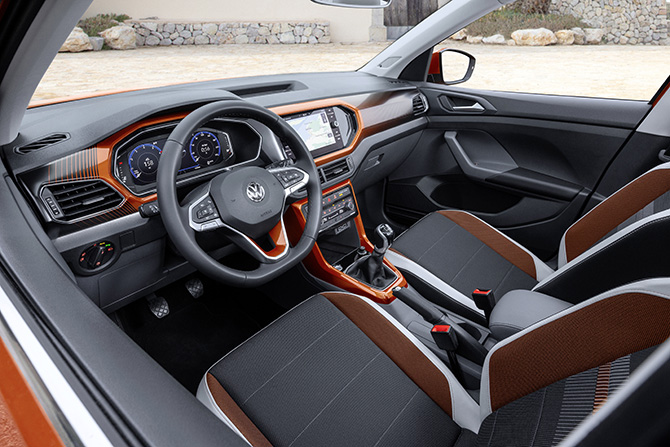 The engine is currently at a 1.0 TSI, which is well capable of 85kW with a maximum torque of 200Nm. The drive is nimble, light on the steering, and easy to angle even with sharp corners. Above all else, the compact SUV is safe with a crash protection feature, credit to its sturdy armour. A comprehensive airbag arrangement will cover everyone from the driver to the passengers (curtain airbags in cluded). For extra coverage, driver assist will eliminate the other risks like its Automatic Post-Collision Braking System, where an automatic brake is applied in the event of a rear-end collision.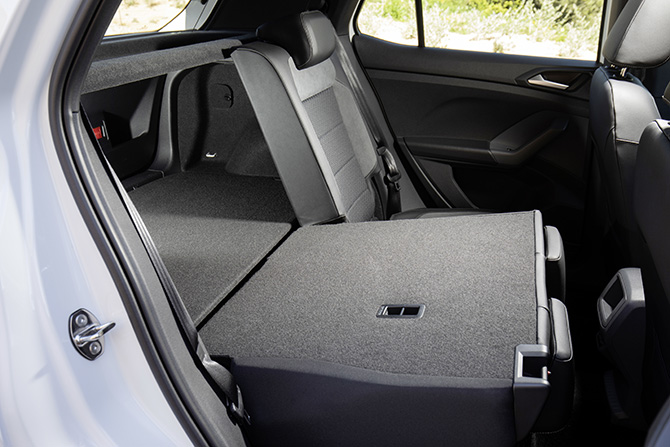 A real amount of boot space is at the ready, specifically between 385 to 455 litres. Still want more? If you ever need to move some bulky furniture, simply slide and fold the rear bench seat, and you'll have yourself a makeshift van — one encompassing a storage volume greater than any other compact SUV.
Want to make a real impression? The car's appearance is fully customisable, even including colour swapping your central consoles, seat covers, steering wheels, exterior mirror housings, and wheels. Leave it to your T-Cross to stand out from the rest,
Experience the Volkswagen T-Cross in person here.