Media and entertainment have evolved drastically over the years, as the prevailing form of entertainment has moved on from the cinema trips of the yesteryears to binge-watching from the comfort of our beds. Streaming has become so popular that it's arguably now a necessity in most people's lives – and with digital streaming set to replace the traditional cable and broadcast mediums, many of the biggest companies are looking to grab their own slice of the streaming pie.
With so many new streaming services coming up, how do you make the call? Let us break it down for you.
Netflix
Netflix is the current market leader in digital streaming, so much so that its name has already become a common verb used in daily conversations. That is partly due to the diversity of their massive catalogue, which includes many of the best movies and TV series, many of which are Netflix Originals.
WHAT SETS IT APART
Stranger Things
The cultural phenomenon, which even has a Halloween Horror Night installation based off it, is known for its impeccably retro set and sound design, as well as a talented child cast. Millie Bobby Brown is officially a household name.
Black Mirror
The anthological series creatively showcases the potentially catastrophic impacts of futuristic technology, from destroying intimate relationships to dystopian re-imaginings. Last year, there was a choose-your-own-adventure film, Bandersnatch.
Bojack Horseman
An animated series that sees a rare star-studded cast including Will Arnett, Alison Brie and Aaron Paul. The animatrophic characters are written with more depth than most live action series, and one of the rare adult-themed animated series that deals empathetically with mental health issues.
Terrace House
The Japanese series is an organic reality show that is minimally scripted, straying away from the over-dramatised aspects of reality television. The main premise is about six strangers from all walks of life (comprising of three men and three women), as they live together in a house. To make things more interesting, there's a hiliarious commentary from a group of quirky panellists who comment on the many candid moments throughout the series.
WHAT WE'RE ANTICIPATING
El Camino: A Breaking Bad Movie
Fans of Breaking Bad clamoured for more after the finale and Netflix has heard everyone's prayers. We will finally see what happened to Walt and Jesse in the highly-anticipated sequel.
The King
A medieval drama that features the charming Timothee Chalamet, acting alongside his beau Lily Rose-Depp, and we got to say Chalamet absolutely looks fit for royalty.
The Witcher
A dark and gritty fantasy show, sounds familiar? We are waiting to see if The Witcher could perhaps fill the void that Game of Thrones left, especially with someone as promising as Henry Cavil at the helm.
AVAILABILITY
Netflix is already available in Singapore, you can subscribe here.
PRICE
$10.98/mth for basic, $13.98/mth for standard, $16.98/mth for premium
Disney+
Disney+ looks to be the top contender to dethrone Netflix, as Disney's massive media empire keeps expanding, as seen from their recent acquisition of 21st Century Fox. With so many of the most popular franchises in history under their belt, and their plan for more original content, Disney+ is sure to be a hit.
WHAT SETS IT APART
The Simpsons
The most popular cartoon series in all of history needs no introduction. Having acquired Fox recently, Disney+ will be the only streaming platform with The Simpsons.
Marvel Cinematic Universe
Disney+ will be the only streaming service with access to all the classic MCU movies, from the first Iron Man movie to Avengers: Endgame, all of them will be available on Disney+ on launch.
Disney movies
Besides the glamour of the MCU in recent years, Disney itself has produced the most iconic animated films ever — and you can now easily watch The Lion King or Peter Pan for the thousandth time.
WHAT WE'RE ANTICIPATING
Marvel Cinematic Universe spin-offs exclusive for Disney+
Disney is going all-out, having announced eight different MCU series exclusively for Disney+, from favourites like Loki and Hawkeye to new heroes like She-Hulk and Ms. Marvel. We're excited to see some of our favourite characters again, and also enthralled at the prospect of new favourites.
Lady and the Tramp
Disney will be giving this classic animated film a live-action makeover, similar to Maleficent and Beauty and the Beast, and it will be a Disney+ exclusive. The film is a simple realistic one without much fantastical elements, so we believe it'd translate extremely well to live-action.
The Mandalorian
The original Star Wars spin-off will be following the story of cult favourite bounty hunter Bobba Fett, who will be played by Pedro Pascal (famously known from Game of Thrones and Narcos). Pedro Pascal's acting chops and general badassery will definitely make this a series worth watching.
AVAILABILITY
Unconfirmed for Singapore, but it launches 13 November in the US.
PRICE
To be confirmed, but it's been priced at US$6.99/mth for the US.
Apple TV+
The best part of Apple's new streaming service is that it'll come with a year of free subscription for new device purchases. Apple has gone the route of forgoing third party-content, with none announced, and instead have planned heavily for original content, even partnering with indie studios like A24 for future releases. We're interested to see how this strategy plays out.
WHAT SETS IT APART
The Morning Show
This star-studded drama explores the high-stakes and competitive world of newscasting through the eyes of two female newscasters played by Jennifer Aniston and Reese Witherspoon. It also features Steve Carell.
Oprah
Oprah is perhaps the biggest icon in American TV, so it's exciting to hear that she's back just to partner with Apple, and producing two series — the first being Toxic Labour, about workplace sexual harassment and assault, the other about mental health.
Servant
Produced by horror/thriler maestro M. Night Shymalan, in a rare venture out of the big screen, the series follows a pair of parents that hired a nanny to take care of their newborn child, but with absolutely creepy undertones.
WHAT WE'RE ANTICIPATING
See
Starring Aquaman's Jason Mamoa, the series is set in a post-apocalyptic future where humans have been incapable of seeing for eons, until a set of twins with sight were born. Not only is the sightless world concept intriguing, there's always enough screentime for Mamoa's smouldering presence.
For All Mankind
Written by Ronald D. Moore, who wrote for Star Trek and Battlestar Galactica, the alternate history drama where the Soviets won the space race to the moon, leading to higher stakes to colonise the moon. Moore's Sci-Fi pedigree makes us excited to see how the alternate space race will play out.
Dickinson
A comedy based on the life of renowned female poet Emily Dickinson, played by Hailee Steinfeld, it explores the audacious personality of the poet trying to break out of the gender moulds of her time. Steinfeld looks electrying in the role of Dickinson, and we're pinning our hopes on her performance.
AVAILABILITY
Apple TV+ will be available on 1 November, the same as the global launch date. You can pre-subscribe here.
PRICE
It will cost S$6.98/mth, but all new apple devices purchases will entitle the user to one year of free subscription.
Amazon Prime Video
Amazon doesn't just sell things. Over the years, it has been looking to branch out and diversify in areas outside of their massive e-commerce main gig, and Amazon Prime Video is a product of their expansion — and boy has it been promising. They have also smartly packaged the video service with their Amazon Prime subscription, so you can watch their originals while you go on a shopping spree.

WHAT SETS IT APART
The Marvelous Mrs. Maisel
An award-winning comedy series which follows the titular character, a middle-class Jewish housewife whose husband left her for his secretary, in her rise to the top as a female comedian in the 50's.
The Boys
An action-packed superhero satirical series that follows a group of vigilantes on a mission to take down the corrupt superheroes of the world. The cast includes Karl Urban, Simon Pegg and Jack Quaid.
The Man in the High Castle
Imagine a world where the Allies lost WW2 — the alternate history drama is set in an America divided between Nazi and Japanese rule. The series is based off a novel by Phillip K. Dick, who has had other adapted classics such as Blade Runner and Total Recall.
Shows we're anticipating
The Expanse
The Expanse is an epic sci-fi series set in space that has been claimed by many as one of the best sci-fi series around today, so much so that online petitions were launched when it got cancelled after season 3, after which it was picked up by Amazon for Season 4.
Modern Love
The new original from Amazon Prime plans to explore the extremely abstract concept of love in all its forms — anything from romantic to familial love to self-love. We are re-assued by the super star-studded cast, including Anne Hathaway, Tina Fey and John Slattery.
Invincible
Based on the comic book series where the titular character is the son of the most powerful hero on Earth, the animated series has casted Steven Yeun to voice the main character, and J.K. Simmons to voice his father ?— we're are excited to see how Simmons channels his paternal energy after his masterclass in Whiplash.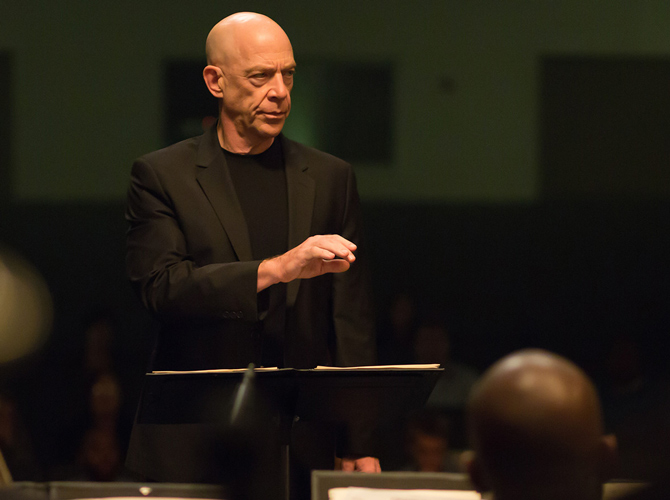 AVAILABILITY
Amazon Prime Video is already available in Singapore.
PRICE
It comes free with an Amazon Prime subscription. An Amazon Prime Video subscription is priced at S$8.99/mth.
Peacock
NBC is one of the biggest networks in America, and has produced some of the most iconic comedy content, from Seinfeld to the ever-popular The Office. So it's little surprise they want to leverage on their classic franchises to fight for a share of the lucrative streaming market. Peacock was only recently announced, but with their established catalogue of content, it's going to be a popular service for sure.

WHAT SETS IT APART
The Office
One of the most quotable shows with the most memorable characters, and it's long-lasting appeal shows as it was cited as the most viewed show on Netflix. NBC is pulling it out of all other services in 2020, after which it will only be available on Peacock.
Brooklyn Nine-Nine (Season 6 onwards)
The show was cancelled by Fox after Season 5, much to the outrage to the internet, and NBC stepped in to bring the wildly popular show after a slew of petitions were launched. Peralta and gang will continue their hijinks on the new NBC platform, but their new adventures are unlikely to go onto other services.
Parks and Recreation
The cult classic which kickstarted the careers of several stars including Chris Pratt and Aziz Ansari, it had originally been planned as an The Office spin-off, but blew up by its own merit without riding on any coattails. The series will be pulled from all other services in 2020 and will only be available on Peacock.
Shows we're anticipating
Battlestar Galactica
The creator of award-winning show Mr. Robot, Sam Esmail, will be taking on the task of bringing sci-fi classic Battlestar Galactica to NBC's new streaming service. With someone as talented as Esmail in charge of a franchise as iconic as Battlestar Galactica, this will be the show to allot time for.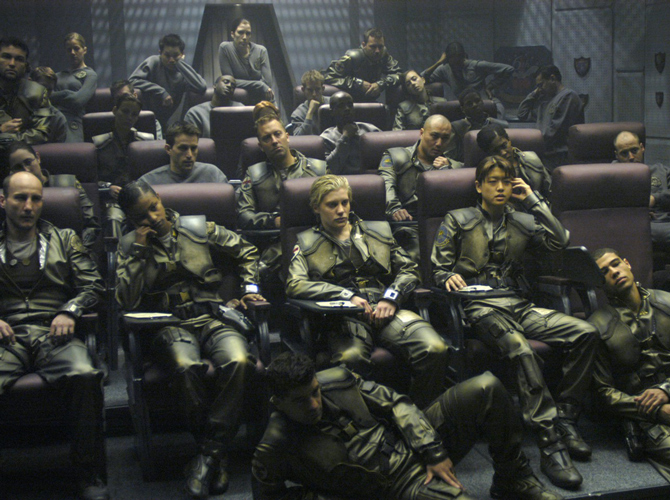 Dr. Death
This original is based on the podcast of the same name, which reported on the true story of a neurosurgeon that left multiple patients permanently injured or even dead. The star power in the cast is undeniable — with Alec Baldwin, Christian Slater and Jamie Dornan taking on the lead roles.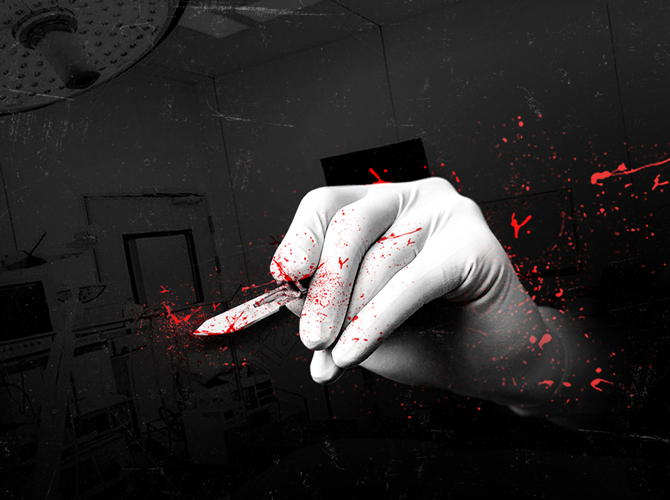 Angelyne
Angelyne is a limited series that focuses on a hollywood icon who rose to fame by featuring herself in multiple enigmatic billboard spreads in the 80's. This is another series by Sam Esmail, and stars his wife Emmy Rossum as the titular diva.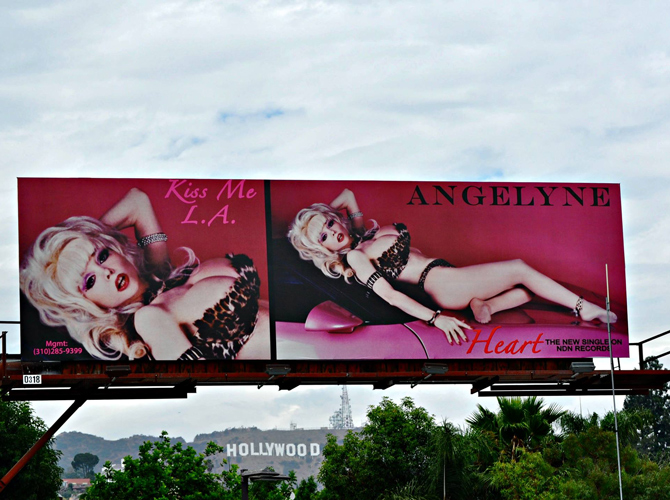 AVAILABILITY
Not much has been confirmed except that the service will launch in April 2020 in the US.
PRICE
To be confirmed.