After eight years of faithfully building a strong online presence, homegrown lifestyle brand The Paper Bunny has unveiled its first ever brick and mortar store. And as you would imagine it to be, it's a space for aspiration goals to be realised. Fans of the local label are treated to the brand's full offering at The TPB Everyday Store. From their line of sunshine notebooks and stationery to the handy convertible shoulder bags, the products are thoughtfully arranged, with the pastel colours sitting prettily against the store's muted neutrals.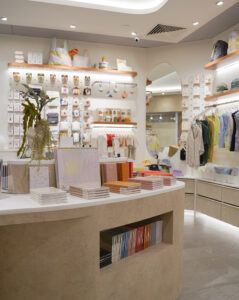 The brand's sense of purpose resonates strongly throughout the store, where they make personalisation a key aspect for the shopping experience. Customers can purchase online and pick up their orders at the TPB Everyday Store, enhancing the omni-channel shopping experience.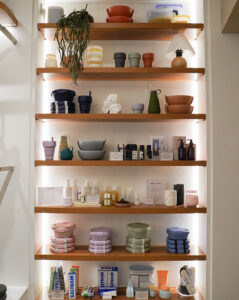 Apart from also offering the well-loved brands that have grown with The Paper Bunny such as Stojo, Stasher and W&P Porter, the unveiling of their store also coincides with the launch of their latest category – Home and Self. With more time being spent in our homes now more than ever, The Paper Bunny collaborated with local e-tailor Beaubit and lifestyle cult brand Slowhouse to introduce fresh home and self-care brands to customers. Look forward to soothing scents and other products to cozy up your home, transforming it further to be a comforting sanctuary for yourself and your family.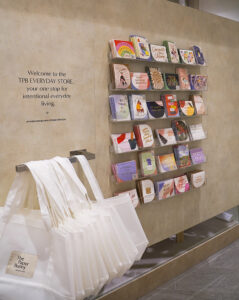 The Paper Bunny also continues to champion its sustainability efforts, apart from using environmentally conscious materials in making their products, they will also only be issuing digital receipts, with shopping bags to be an option with every purchase. In light of these unprecedented times, the store is also outfitted with antiviral wallpaper, a key feature to keep everyone as safe as possible. 
The TPB Everyday Store
391 Orchard Road
#B2-38A Takashimaya Shopping Centre, Ngee Ann City
Singapore 238872
Opens 10am – 9:30pm daily