As for as impressions for the newest MINI Countryman go, this has to be the beefiest iteration. A MINI on steroids, to put it simply. Where you could comfortably shuttle five grown-ups to and fro without any compromise or shoulder rubs along the way. Of course, when you think about it, it really happens to be quite the rebel in MINI's signature line of sizes, that well, is eponymously obvious. But the idea has always been to amp up on stature and size with the Countryman.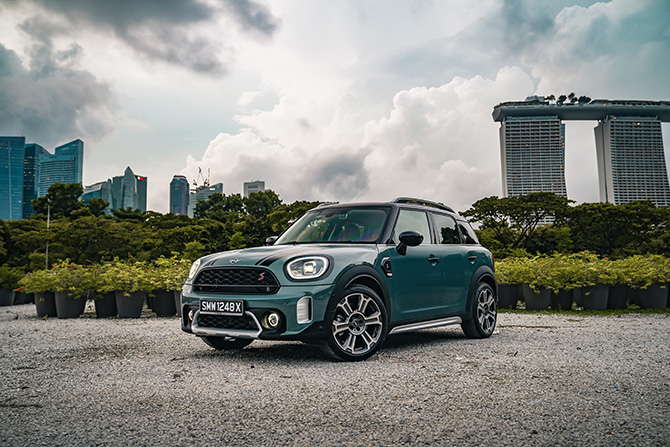 This is the brand's biggest model, and that's perfectly okay. Just because with this, you're loading up on a robust, chiselled machine on wheels. Not to also mention, a model bagging the most developed petrol engines that now see an output spectrum of 136hp to 178hp.
Understandably, with a bigger and longer frame, the steering is a tad heavy. But still easy to zip around the city, with minimal or no trouble navigating through sharp bends. In this Mini Countryman, frivolities or gimmicky elements of a Mini are eschewed. From doing away with the fridge-door boot to simplifying the driver's cockpit, it's an honest vehicle that delivers decent mileage. Of course, they left the signature LED ring display in there, because really, why not?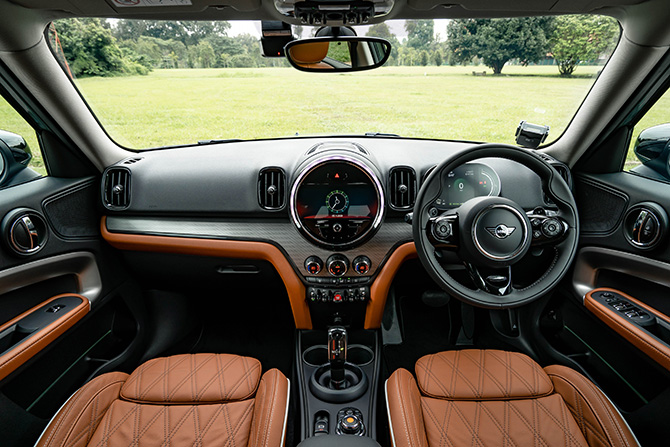 Our gripe definitely had to be the infotainment display. With multiple upgrades and iterations, the Mini screen still falls short on user interactivity. The touch panel wasn't the most sensitive, and while that led to some time accessing the right dials, perhaps a redo of the menu's categories could be in order.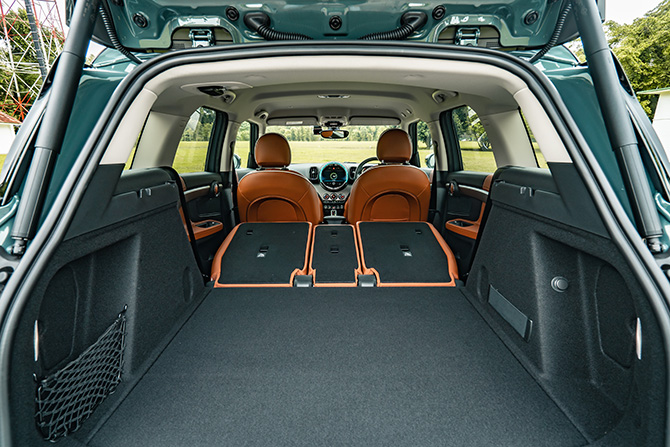 Its boot space was always going to be a major bonus for camping trips or day-long outdoor adventures, with the option to fold down the rear seats for a real camper experience. From 450 litres to 1,390 litres, you'll be able to house the whole Brady bunch effortlessly while waiting out the rain. And while that is an element that keeps the vehicle pretty rugged and wired for harsh conditions, on the other hand, there is the bougie top-grain leather upholstery, that now comes in Chester Malt Brown. It's pretty much the dreamy interior that encapsulates what the Brit brand has been all about. And alongside a Sage Green finish, this crossover is quite the understated stunner. When in doubt, get a car that can do both.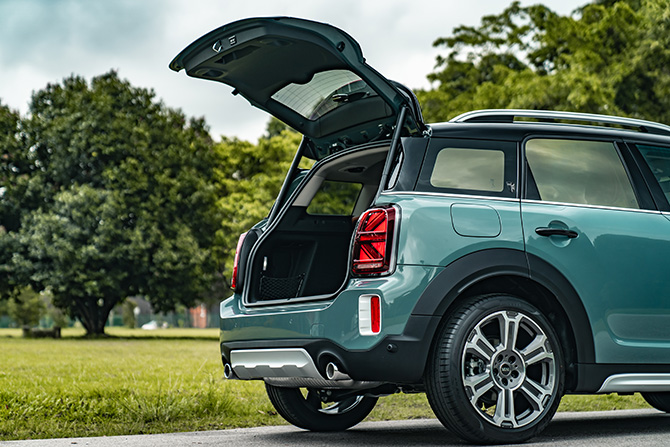 For more information on the new MINI Countryman, click here.