This is probably a common understanding now but iPads have progressed to be a fitting alternative for Macbooks. And as far as tablets go, it's an impressive feat to attain the level that Apple has relentlessly strived for in their iPad line. The most recent iPad Pro, is definitely no exception.
We're talking yet another superior product brandished with all the necessary flexes. The most important one? The hero M1 chip that has been called upon, in speeding up performance and enabling this particular model to be the fastest one in their family yet. A typical day powering through a device often comprises of multiple tabs and multiple apps running simultaneously. The power on this is unflinching to say the most, that you won't feel any latency even if you're multi-tasking between watching a movie on Netflix and going on mute during an uneventful town-hall happening on Zoom. (Not speaking from personal experience.)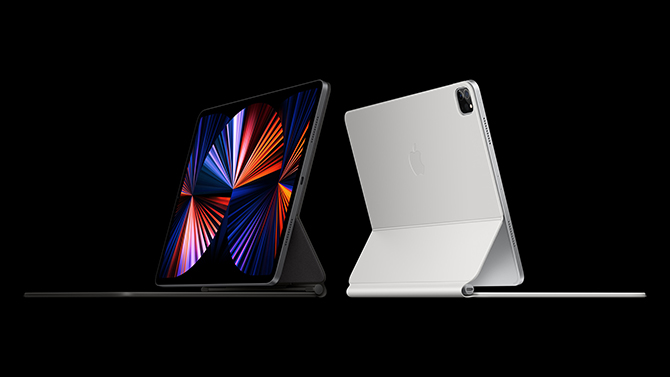 Of course, if you were planning on snagging the newest shiny kid for yourself. Go bigger — in the 12.9 inch iPad Pro, which is where you'll really feel the difference with its Liquid Retina XDR display. Compared to the 11-inch, which doesn't have this magnifying finish, the 12.9 brings out a better visual experience whether you're reviewing video footage or gaming through the night. Because the end result will be satisfying, heck, anything that's radiates 10,000 LEDs all-around would be.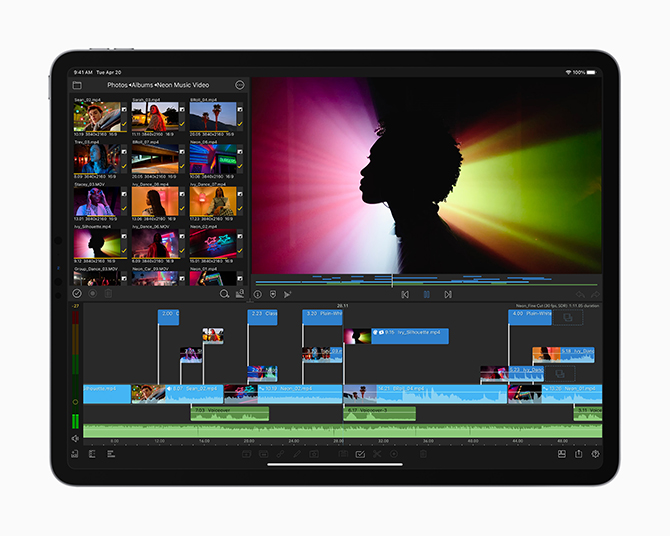 Creatives would understand the difference it makes to overall workflow and productivity, but even if you weren't, anyone could appreciate the plausible detail and colour rendering to your everyday screentime.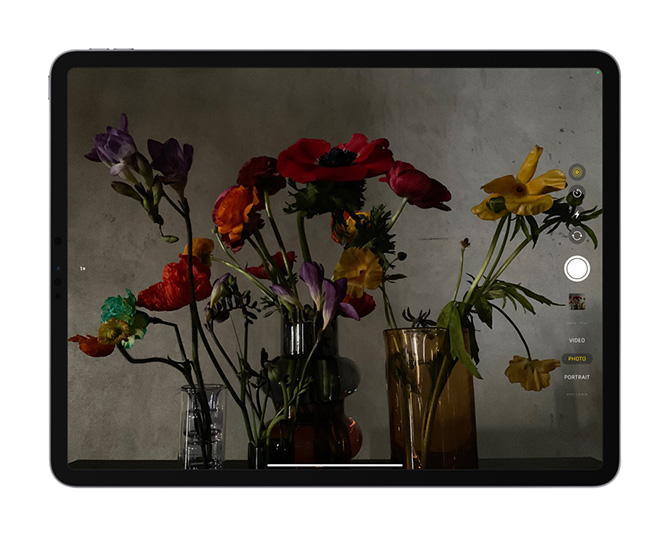 Another important feature boils down to Center Stage, backed up by the device's all-new Ultra Wide Front camera. And it's an ingenious add-on, especially now that Zoom calls have been an integral part of our work. The camera is programmed to recognise yourself in the frame and to always keep you in the center focus even if you're moving around. It boasts a 122-degree field of view, which uses the machine learning capabilities provided by the M1 chip, to achieve this clever shift. However after so much pent-up excitement, a caveat we realised, was that the side position of the front-facing camera would lead us to inadvertently look sideways, whenever we were looking at the screen. A problem, that unfortunately can't be solved when it's impossible to be looking at the camera 24/7 on the side of the device, instead of looking at the people you're conversing with on the call. To get around it, you would have to tilt the device to have it on portrait, instead of landscape. Which means, you would have to forgo the Magic Keyboard in the process — hence removing the entire desktop experience all together. Not exactly ideal in a work context.
This particular setback does remind us why iPads are still in the tablet category, and can't exactly have a footing in the same category of Macbooks, no matter how formidable they seem to be. Albeit, exceptionally close enough.
The 11-inch iPad Pro starts at S$1,199 for the Wi-Fi model and S$1,419 for the Wi-Fi + Cellular model, and the 12.9-inch iPad Pro starts at S$1,649 for the Wi-Fi model and S$1,869 oor the Wi-Fi + Cellular model. Click here to purchase.