Let it be known that collaborations are rife now in luxury fashion. In fact, any luxury fashion brand worth its salt has produced at least one collaboration in some form or another. It's inevitable. In an industry that thrives on new ideas and directions, having the creative input of a relative outsider is just one of many ways to spark that (at times) much needed change and excitement.
Not many collaborations are as exciting as those by Gucci and Louis Vuitton — arguably two of the biggest luxury fashion houses in the world. Their individual aesthetics may differ greatly, but there's a common thread in that they're both coveted and well known by just about anyone. And both are celebrating significant milestones this year.
Italian fashion house Gucci, founded in 1921, celebrates its big 100th this year. Its French counterpart Louis Vuitton is marking 2021 with what would've been its founder's 200th birthday. Both houses have kicked off their respective celebrations earlier on in the year but are seemingly closing the year with a collaboration each.
Gucci goes musical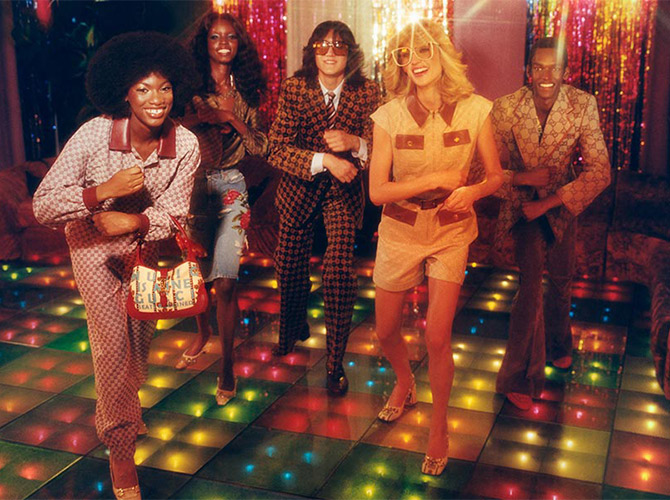 Instead of digging through its extensive 100-year-old archive and rehashing them for a celebratory capsule collection, Gucci's creative director Alessandro Michele is taking a more nuanced route. And besides, reworking archival pieces is already the norm for Michele. In celebration of 100 years of Gucci, Michele chose to highlight the house's cultural impact beyond fashion.
22,705 is the number of songs (yes, that includes the very obvious 'Gucci Gang') that have mentioned Gucci since its founding in 1921. In collaboration with music data company Musixmatch, Michele highlighted three songs and their specific lyrics that mention the house: 'The R' by Eric B. & Rakim, 'You Got Good Taste' by The Cramps, and Amy Winehouse's 'Fuck Me Pumps'. The lines are then splashed across as graphics on the Gucci 100 capsule collection's range of  both women's and men's ready-to-wear, bags, shoes and accessories.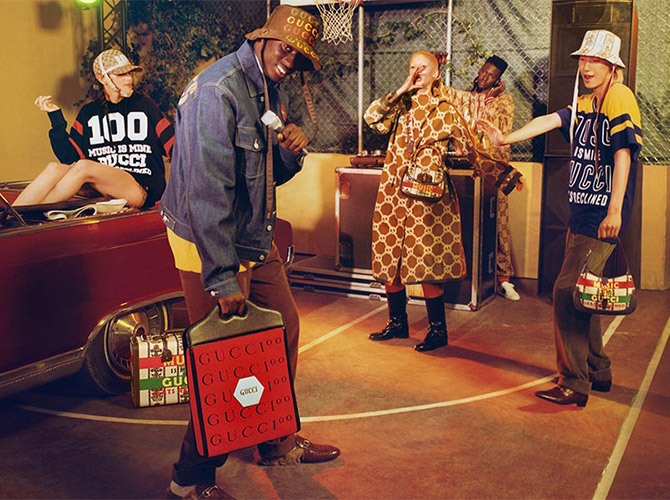 Gucci 100 is marked by a hexagonal Gucci leather logo that's apparent in every piece of the collection, just to highlight the importance and uniqueness of the collection. And if you visit the Gucci 100 pop-up that's happening from now to 26 October 2021 at ION Orchard, there's an entire musical experience and journey that's embedded as part of the collaboration. Or experience it digitally from the comforts of your own home.
Louis Vuitton and Nigo part two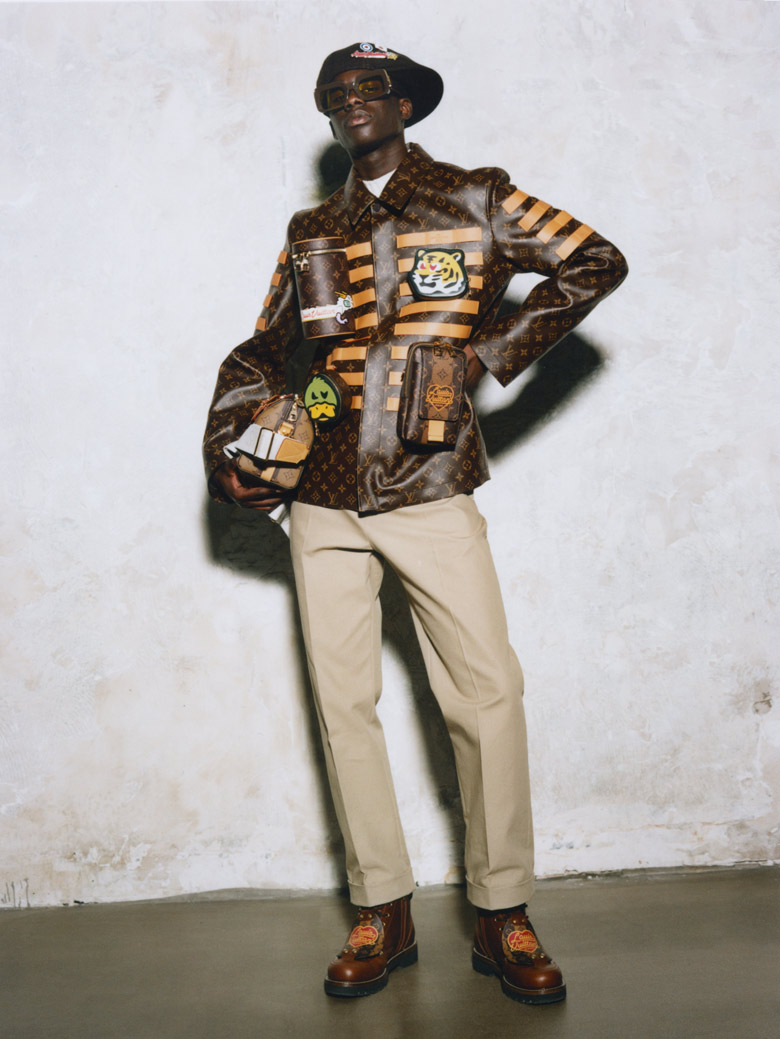 While not directly related to its founder's 200th birthday, Louis Vuitton's collaboration with Nigo makes a return for the second consecutive year. And if the success of the debut effort is any indication, this year's LV² (that's pronounced 'Louis Vuitton Squared') collection is set to be just as in demand; I recommend you to head down to a boutique to put your name on the list for any piece that captures your eye.
Familiar design elements from the first LV² collection make a return for the 2021 edition. They include the wave-like treatment of Louis Vuitton's Monogram motif, blown-up Damier prints as well as Nigo's cast of animal characters brought over from his Human Made brand. New visual additions this year include a striped rendition of the Monogram — what's being referred to as Monogram Stripes — as well as a more stamp-like expression of the Damier.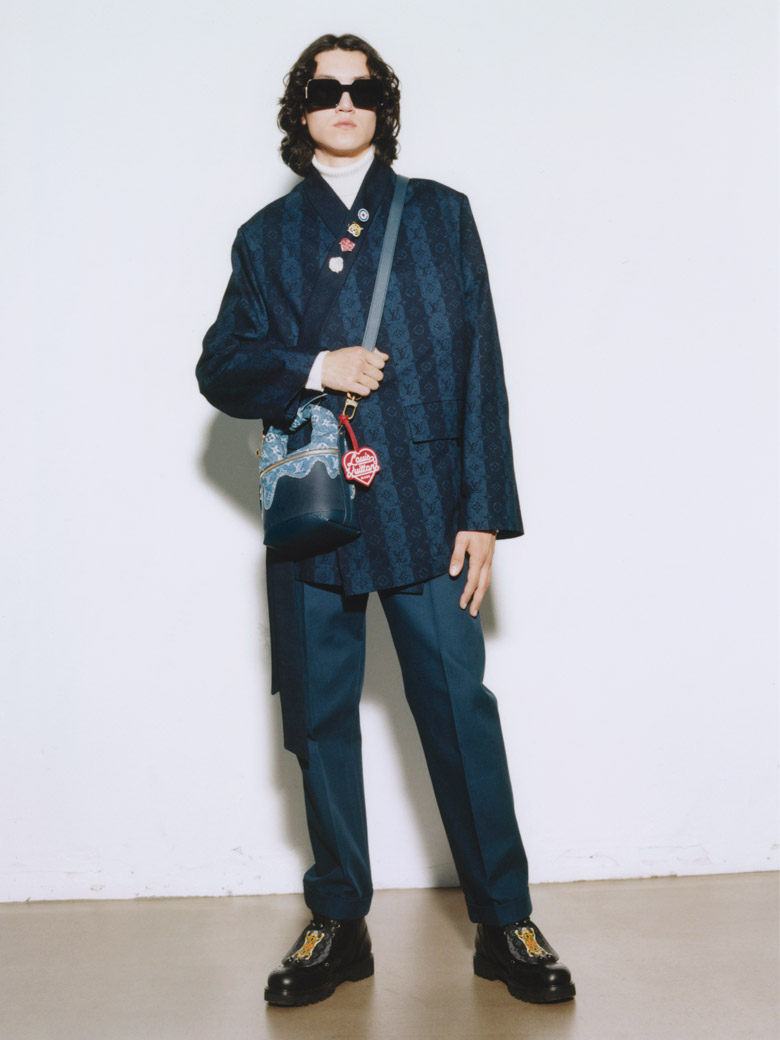 Taking inspiration from Nigo's childhood of growing up with Western dress influences in Japan, the LV² collection this time around riffs around that idea by focusing on the more formal aspects of style. Tailoring is emphasised but reworked with more Japanese nuances such as kimono-inspired detailing and elements incorporated. It's certainly a spiffier LV².
Just like the first LV² collection, this year's edition will also be dropped in two waves. The first has been scheduled for 28 October 2021, with the second wave set to launch on 18 November 2021. But like I said, express your interest now.