It's funny, but guys get really defensive and frantic whenever the issue of hairlines crop up in casual conversation — most of which usually begins with someone asking why their foreheads seem larger than usual. Ouch. Look, obviously we would all kill for lusciously thick and billowy hair like Harry Styles or Jason Momoa, but life (sadly!) isn't a wish-granting factory. Often presented as a gag in both television and film, receding hairlines are actually a real phenomenon that has plagued men and some women for a long time. Rather than look into wig options, we say you get down to the root of it to prevent this disappearing act from happening. The deets, below.
First things first: What does a receding hairline look like?
There are actually two types of conditions that describe a receding hairline. Firstly, there is androgenic alopecia – commonly known as male pattern baldness, which starts from the front of your hair and slowly works its way to the back of your head, followed by the sides. A good example would be Christian Bale in American Hustle. The second type is alopecia aerata, which causes small patches of hair loss to occur anywhere on the scalp. They may seem unnoticeable at first but once the patches grow and start connecting, it might be too late for treatment – this can happen to both men and women.

Hold up, why does this happen?
The cause of alopecia aerata is usually linked to autoimmune irregularities that attack the hair follicles and damage them — not only does the hair fall out but it also takes a long time for new hair to grow in that area. Unfortunately, for men, androgenic alopecia occurs due to the production of androgen hormones, which dries out the hair follicles causing them to go out of commission forever. However, ladies who are experiencing menopause may also become a victim of this as the drastic hormone fluctuations could damage the follicles as well.

Forever? Wait, how do we treat this?
A cure has yet to be found, but prevention is better than it anyways. Here are some topical products and daily practices to try to prevent alopecia from ruining our delicate strands.
Topicals
Clearly, the haircare products we use on a daily basis will be extremely important. Thinning hair requires specially-formulated products to help boost its vitality, so now is probably a good time to invest in something more beneficial than a three-in-one shampoo.
ICM Pharma Growell Shampoo
This drugstore shampoo is one heck of a potent product. With an appropriate pH value of 5.5, it is perfect for balancing and cleansing your scalp without causing irritation or flakiness. The mixture of seven different herbs and wheat protein also revitalises and strengthens hair, thus preventing breakage.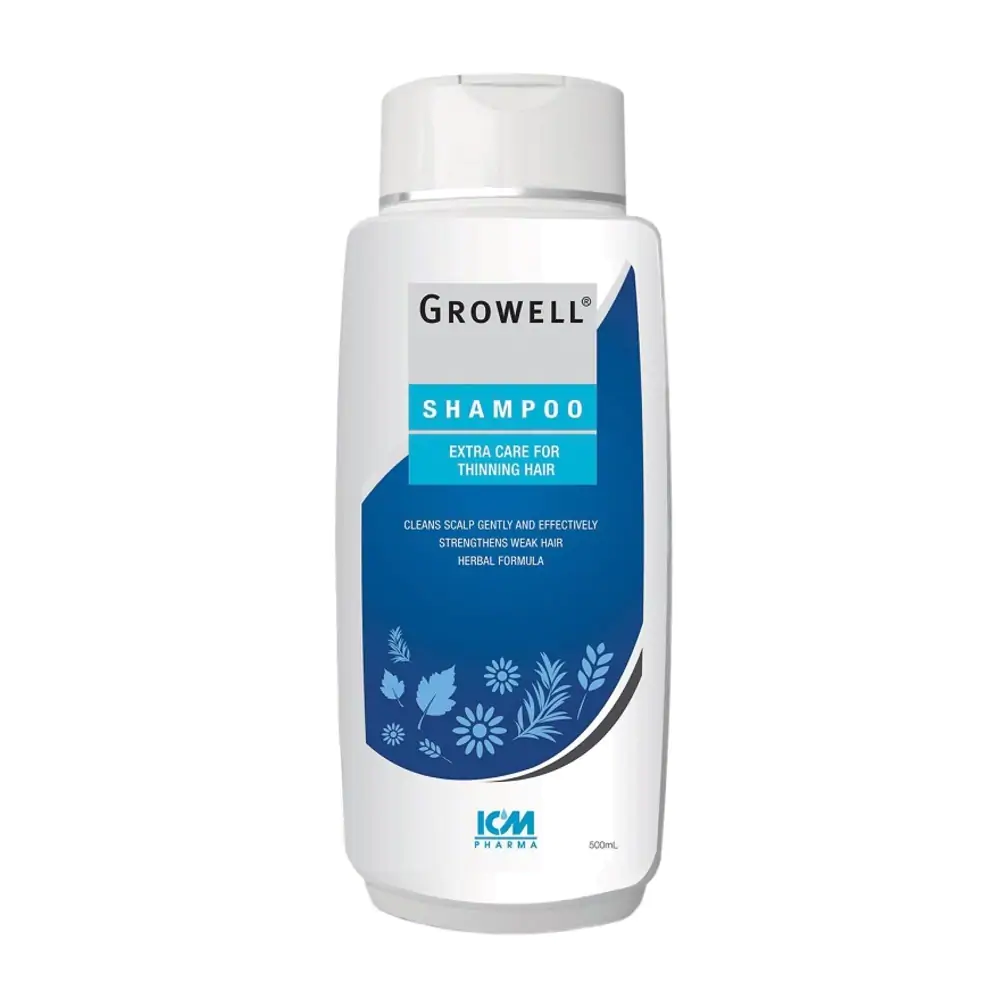 Sachajuan Thickening Shampoo
Enriched with their "ocean silk technology", this sulphate-free shampoo contains a blend of algae extracts that replenishes thinning hair with the necessary building blocks to restore it to its stronger and fuller selves.

Briogeo Ginseng and Biotin Hair Thickening + Volumising Shampoo
Ginseng is an adaptogen that has countless benefits when it comes to health. Likewise, it is great for our hair, where biotin supports growth while strengthening every individual strand and the surrounding follicles as well.

Kérastase Specifique Anti Hairloss Scalp Spray
This leave-in treatment is a miracle in a bottle. Using aminexil — a chemical compound — to prevent premature aging of the follicles, it is able to extend the lifecycle of our hair. Other key ingredients in this spray is said to increase blood circulation to the scalp all while providing lipids to stimulate hair growth.
Sisley Revitalising Fortifying Serum
It may seem strange, but our scalp is much like the skin on our face — and, yes, this mean it needs some lovin', too. This serum is packed with vitamins and nutrients that will not only make your hair shiny and smooth, but it also contains rice protein to anchor the hair bulb down, hence increasing its resistance to being yanked out.
Is there anything you should be avoiding?
It is important not to dry out your hair with daily use of shampoo as that will cause brittleness. The optimal number of times to wash your hair around two to three times a week. For those of us with long hair, do not pull it back too tightly when tying it up in a bun or braid as it causes unnecessary tension that could traumatise the scalp — this applies to styling as well. Don't be too rough. Lastly, doctors and researchers suggest that stress is a big factor in hair loss — remember to take breaks from working or studying every few hours, go on a walk or do something that you find calming.

If all else fails, consider medication
If you have already started to see a major hair loss, perhaps it's time to look for stronger options — most of which can only be prescribed by a specialist or aesthetician. Topical and injectable steroids would speed up the growth of new hair, while severe cases might call for the use of immunosuppressors to stop the production of certain hormones. However, these treatments may lead to side effects that are not good when it comes to long-term health.