Who cares about fashion and beauty when it comes to music? The answer: everyone. Well, almost everyone. While melodic purists condemn artists for making extravagant music videos with stunning looks instead of focusing on their sound, pop culture addicts (like ourselves) rave endlessly about the creative ensembles and makeup stylings of said videos. Musicians such as Katy Perry, Dua Lipa, and Rihanna have single-handedly launched trends throughout their music career. Now, it is Normani's time to bask in the spotlight with the help of talented bestie, Cardi B.
Normani's Wild Side was released to the masses on 16 July; a highly anticipated track since the collab was teased in Feb. The sultry R&B tune draws inspiration from '90s beats, rhythms, as well as sick breakdancing moves from the same era – showcasing Normani's versatility as a singer and dancer. We've watched the video a couple of times (20, give or take) and, consequentially, have collated some of our favorite looks into a handy list. Check them out.
Flexing the good hair
The natural hair twist with frayed ends makes a statement unlike any other — bold and beautiful just like the hairdos that populated the ballroom scene in the early 1990s. The sculptural updo adds whimsicalness to the sharply angled black and gold eyeshadow. Because hey, what's a wild side without some fun, right?
But that's not all. There's also a more subdued style in the vein of interlocking rounded buns that brings a third dimension to the overall look when paired with simpler makeup in neutral tones. Can we also give an honourable mention to 'em thick and neatly combed brows?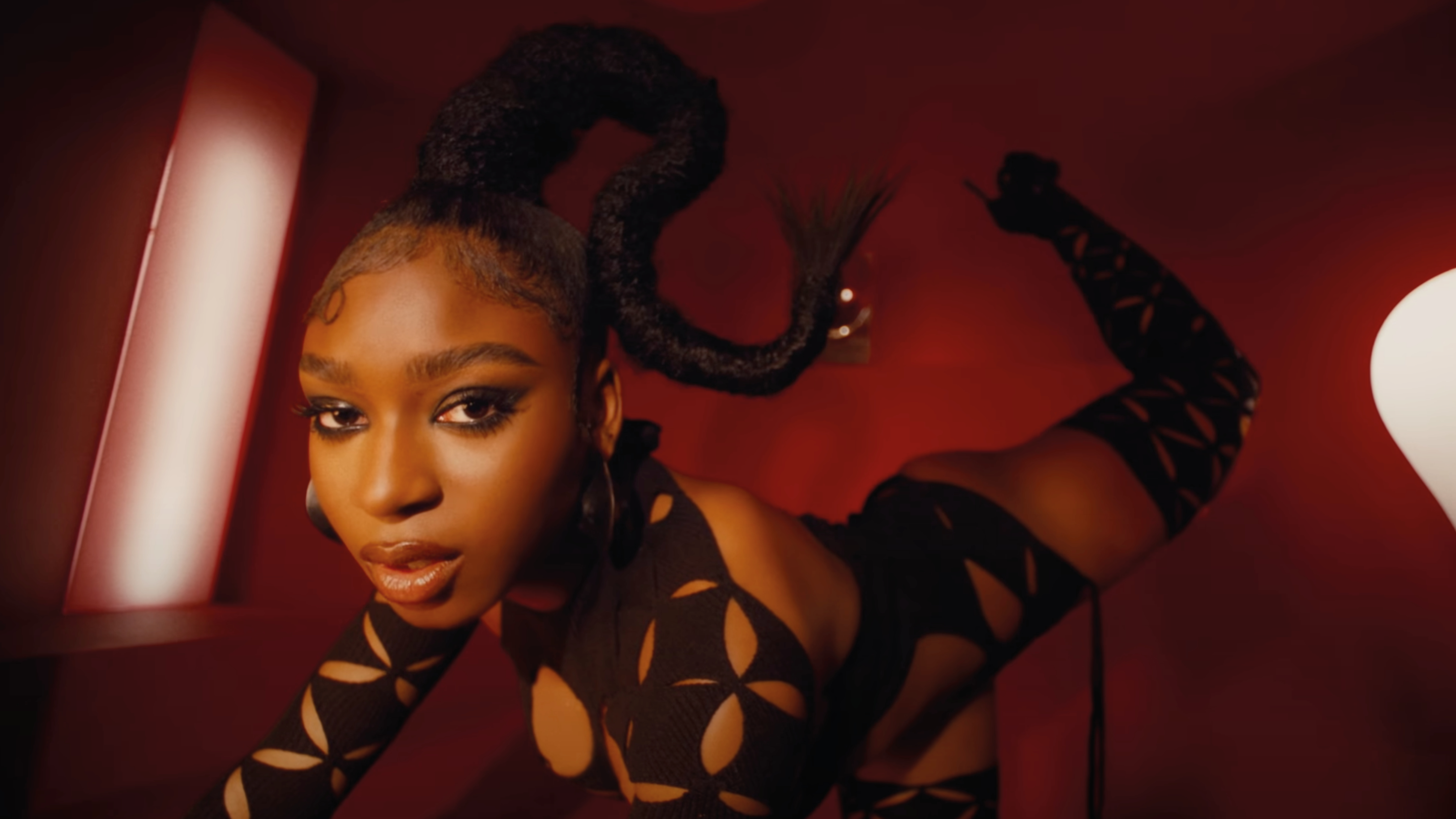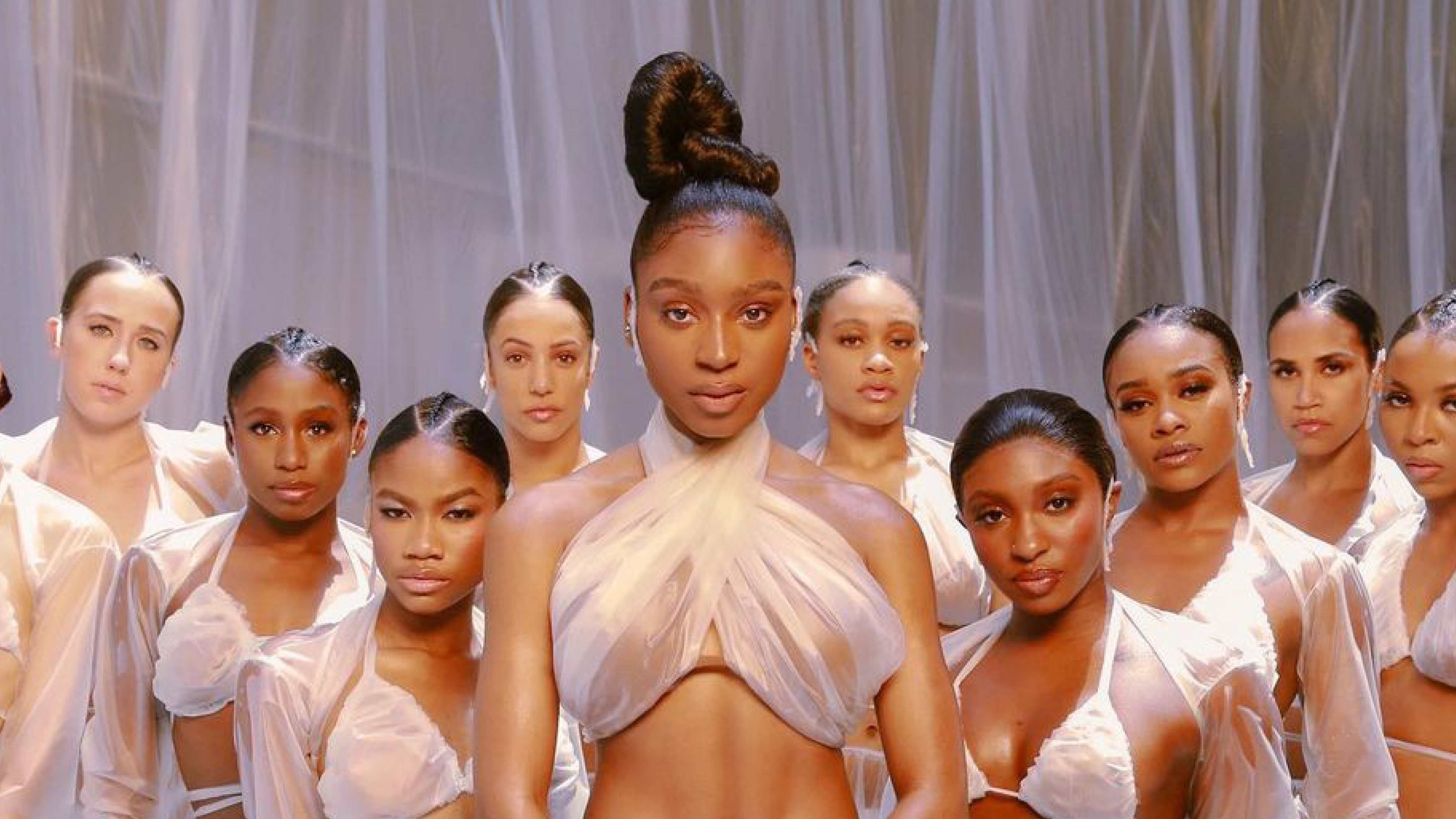 The colour purple
We all love a cohesive lewk and so does Normani. The wash of lilac eyeshadow over the eyelids and the aubergine-hued faded cut crease matches her outfit perfectly. Now, let's talk about the crimped and voluminous high ponytail — nothing says "Boss Babe" more than that and it reminds of a similar look that Cookie from Empire would rock in early seasons.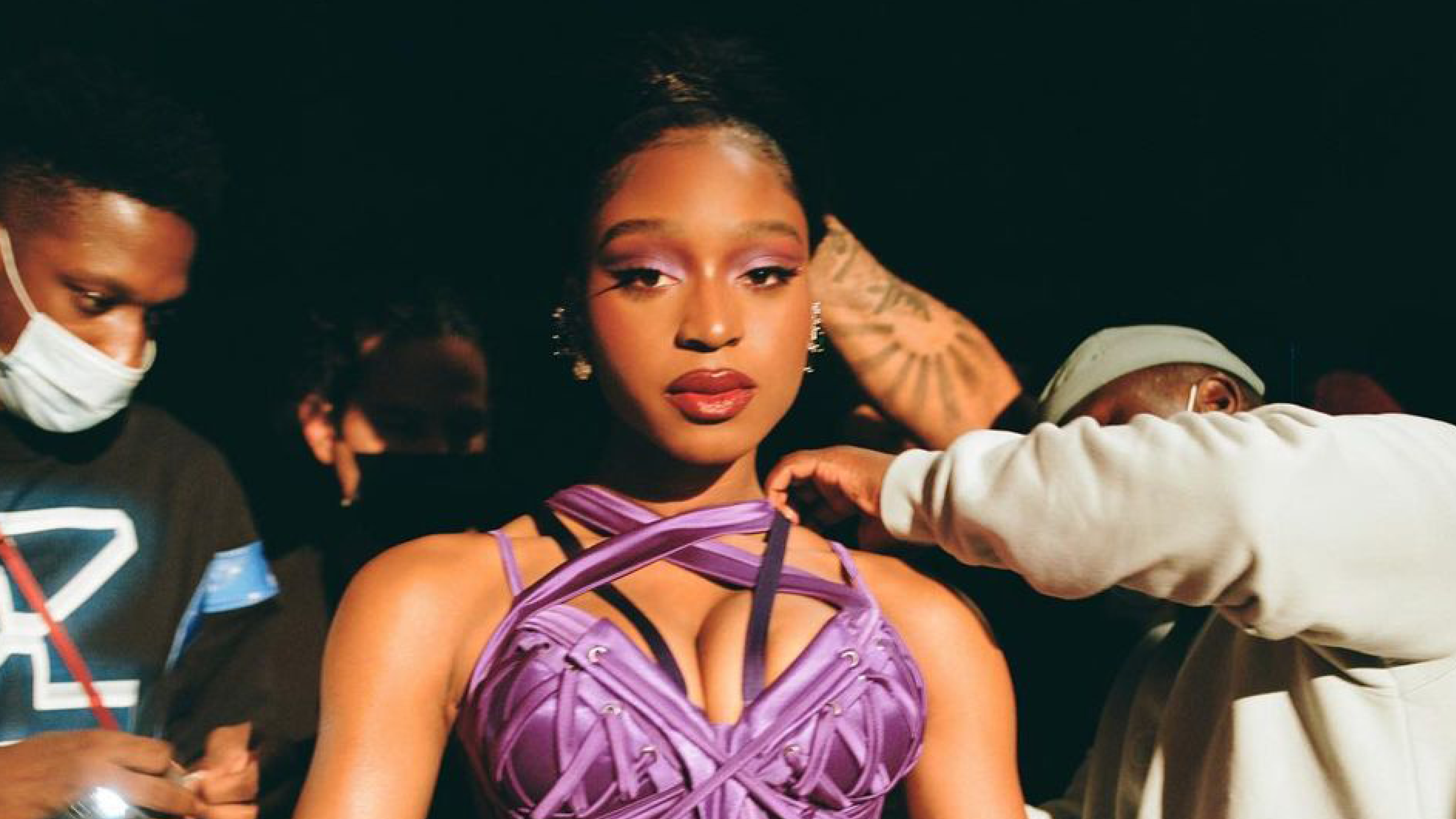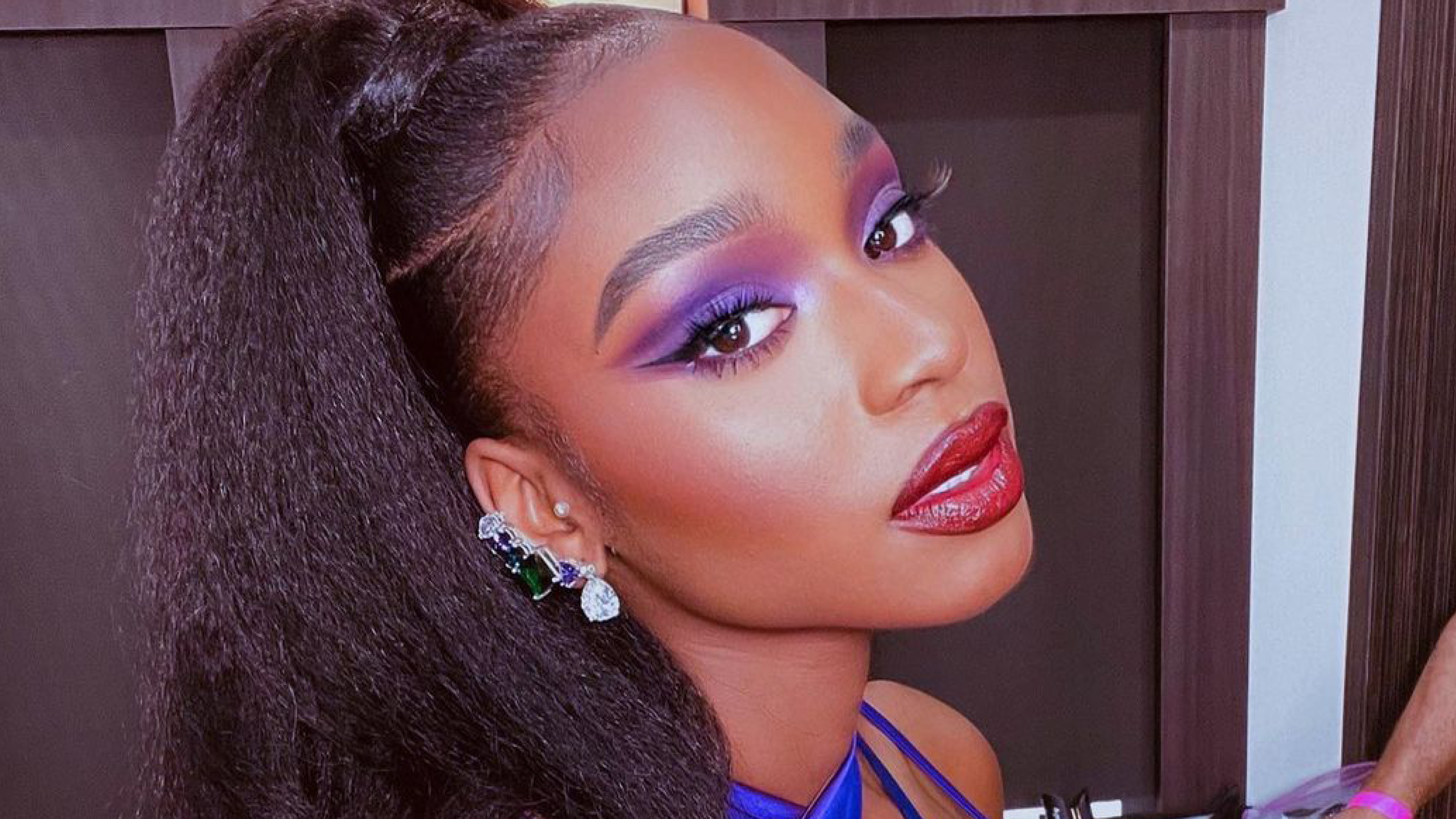 She's on fire
Shades of red scream danger, excitement, and attitude. Girlfriend is giving us buckets of it with high arched brows and blood-red eyeshadow in a glossy finish accompanied with well-defined winged eyeliner – drawing our attention right to her cat-like shaped eyes. One word: duhrama.

Feisty kitty
Balance is key when dishing out a statement look, Normani has this down pat by letting her dark burgundy lips do all the talking. Not to mention the intricately laid curls on her forehead that pushes the leopard print garment from banjee to bougie. Oh, look at those claws — she is definitely paying attention to the 3D jelly nail trend.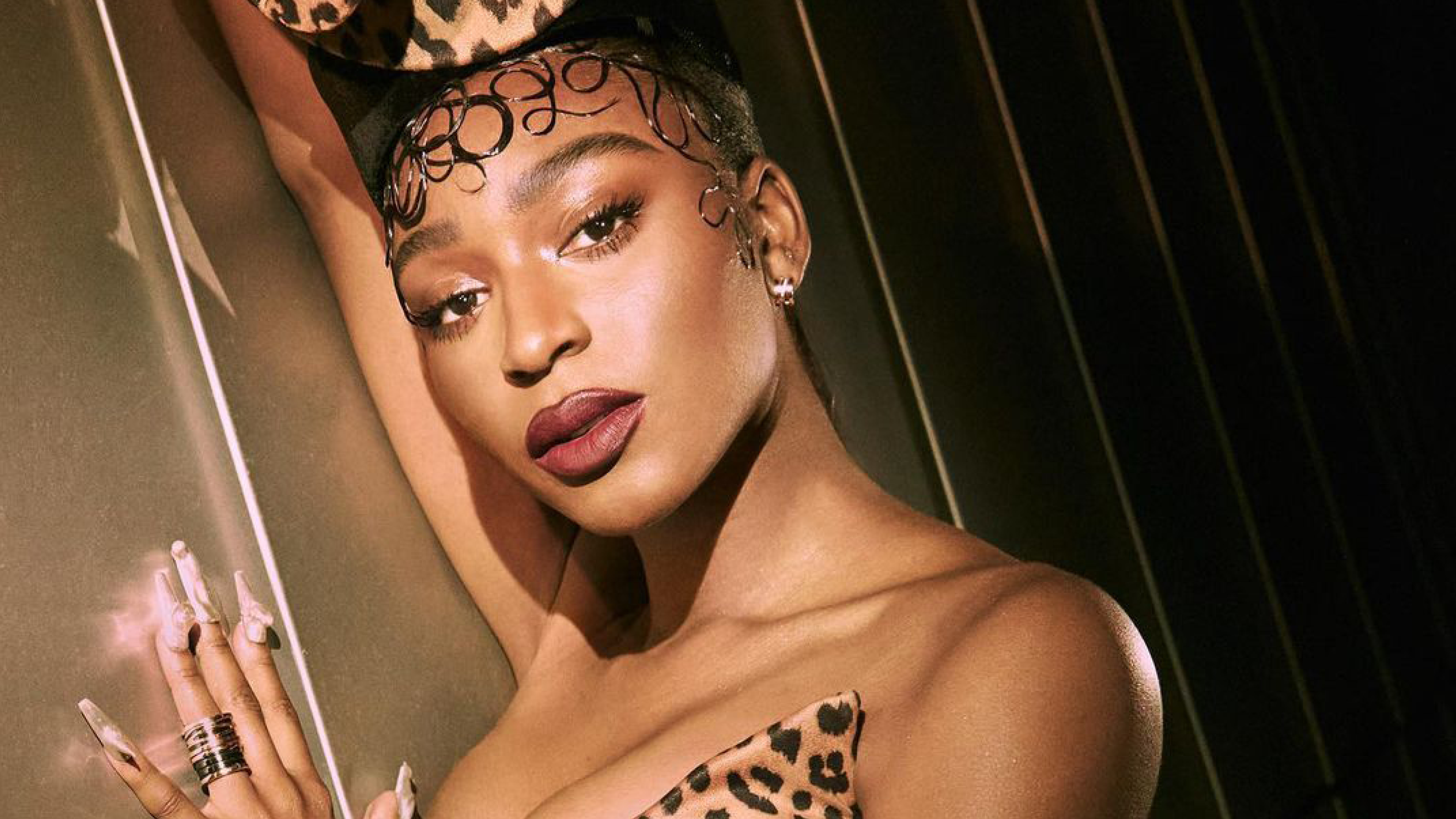 Garden of Eden
Category is: Body, ody, ody — and Cardi B sure wins the grand prize by baring it all. Similarly, Normani decided to play twinsies with Cardi sporting a radiant complexion with a reverse eye look – green shadow over the entire lid with gold as a highlight under the brows. Let's not forget those abstract "water" nails — they might impractical, but it's the cherry on top of a full-tiered makeup look. Glorious, indeed.