An all-new (local) attraction is about to debut on the bustling streets of Orchard Road. Nestled in the heart of Knightsbridge, adidas Singapore will be launching their first ever Brand Centre. And, unlike what we have previously seen from the European sportswear brand, this store is uniquely Singaporean-led. Designed with vibrant murals and thoughtful local elements, the space will be a place for Singaporean creatives to call home – and as such, it's aptly named #HOMEGROUNDSG.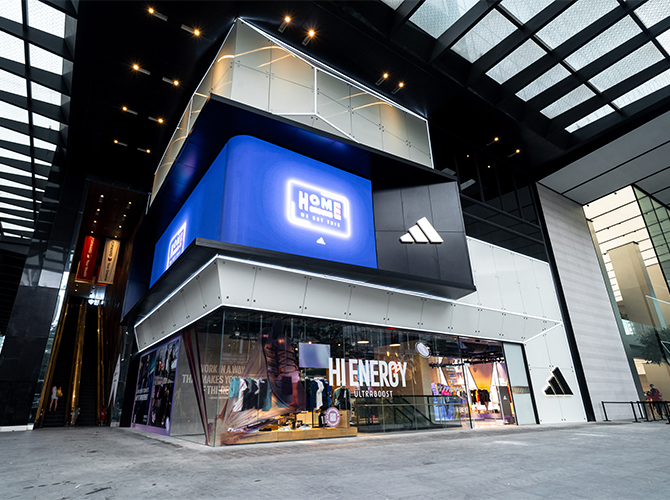 Spanning three floors, the space will offer the largest array of adidas products – be it adidas performance for the serious and recreational athletes, or street-fashion in the form of its Originals line. adidas worked tenaciously to ensure that our island city's lights shine bright and are showcased throughout #HOMEGROUNDSG. Inspiration was drawn from the day to day life of locals – from jogging along the Singapore River to patterns and colour palettes from local delights. Dreamt up with the help of local designers like Terence Woon, Pamela Ting and Jessica Wong, the designs scattered across the space would resonate with the locals across the rhythms of sports, nature and life.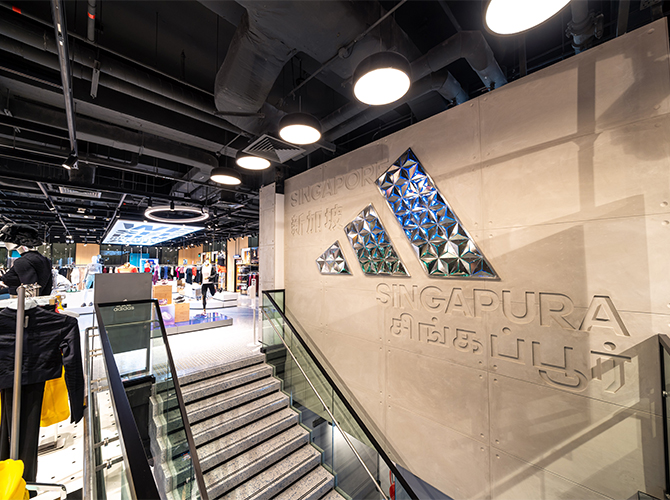 Stepping into the new adidas Singapore Brand Centre would be walking into a space filled with hyperlocal easter eggs just begging to be uncovered. Some of their uniquely Singapore designs include a vibrant mural inspired by traditional local desserts like Tutu Kueh and the nine-layer Kueh Lapis cake, and a feature wall made of reclaimed wood that was inspired by the coastline of Singapore River. If you're a fan of such experiences you can also pick up a graphic print t-shirt, the Singapore Key City Tee, in line with the launch of #HOMEGROUNDSG. It'll be packed full with little nostalgia-filled nuggets and an ode to all things reminiscent of our island nation.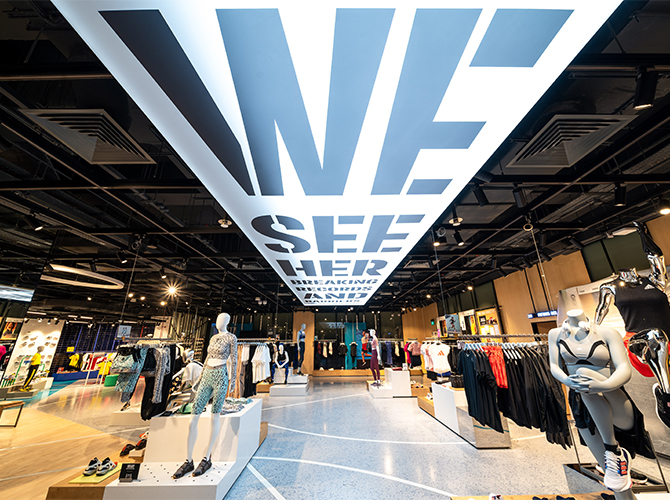 Also, in celebration of its latest destination, beloved celebrities and athletes will be sharing their personal stories in 3D. On the big screen you'll find personalities of the likes of Benjamin Kheng, Shanti Pereira and Christabel Chua divulging their journeys in overcoming setbacks. The video will be showcased on the façade of the 3D LED screen at Knightsbridge and will also feature said celebrities offering passers-by words of strength and inspiration in their own lives.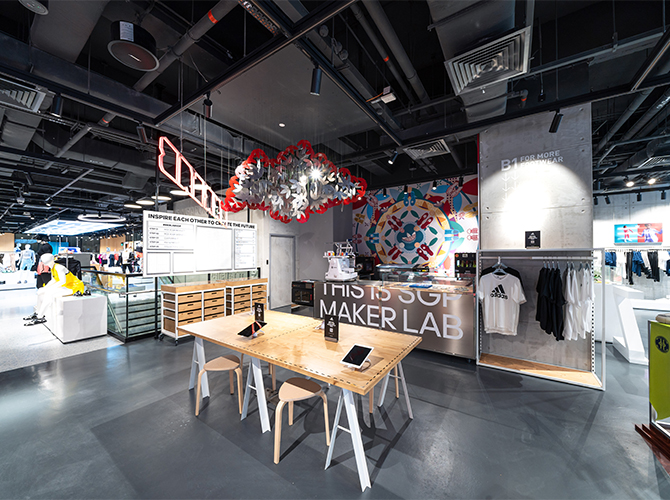 Finally, relish in the joy of creating something that's yours and yours only. With the MakerLab onsite, customization will also be available at HOMEGROUND, featuring collaborations with local creatives Muneera Malek and Kristal Melson. Look forward to hyperlocal creative options that have been specially designed to be inline with the theme 'Nostalgic Singapore'. Yes, you can now sport adidas merch and make it local all at the same time.