As travel returns to being a viable option, so does the concerns regarding a solid skincare routine. We need one to suit a variety of climates; a line-up of offerings adaptable enough to deal with issues in the vein of dullness, acne, and the like; as well as a regimen streamlined yet efficacious in its design. It's a tall order as any — so it stands to reason, then, that we've been looking to multi-functional products as a fix. The latest on our radar: Aesop's Parsley Seed Anti-Oxidant Intense Serum, which touts itself as a protective, intensely-hydrating serum that pulls double duty as a moisturiser. Inflated claims, or some actually impressive credentials? The Buro. Beauty Club puts it to the test.
The product
Name: Aesop Parsley Seed Anti-Oxidant Intense Serum
Uses: Intense hydration aside, this daily serum is designed to shield one's complexion from airborne pollutants that regularly causes skin dullness as well as damage.
Suitable for: Normal, combination, and sensitive skin.
Price: $110
View this post on Instagram
The people
Emily Heng, Beauty Editor
Its texture is best described as intriguing. As it designed to be lightweight, I was definitely thrown-off by how viscous it was upon first use — luckily, it was exceedingly absorbent, whereupon it seeped into my skin within seconds upon application. Users won't have to worry about residual tackiness or stickiness either. Rather, it settles as light film over your mien that didn't disrupt my makeup in the slightest.
I observed its effects around the second week mark, where I realised that I my foundation was flaking and peeling less despite long-hours of wear. There was a tad bit of brightening at play around certain areas of my face, too, where hyperpigmentation marks appeared lighter around my cheeks and jaw. In short: An all-around powerhouse that mimics the potency of both a serum and a moisturiser. Sweet.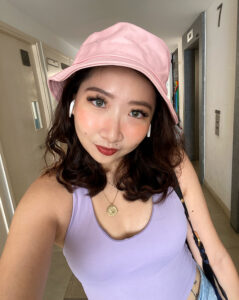 Jasmine Phoon, Procurement Officer
I've been using the Aesop serum for several weeks now, and I have to talk about how well it plays with the other products in my skincare regime. I introduced it as step one in my daytime routine, where I first combined it with niacinamide. With that, I could feel my skin getting a lot smoother after some sustained use. When mixed with a vitamin C serum, I observed a lessened frequency of breakouts. I'm a big fan of its subtle scent, too, and I'd deem it a great moisturiser-serum hybrid as well as a stellar makeup base.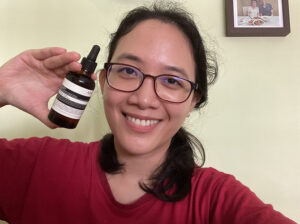 Melissa Lee, Journalist
Truthfully, I had my doubts seeing how too-rich products tend to break me out. Surprisingly enough, though, that didn't happen with Aesop's serum. While it did feel thick and goopy to touch, it did sink into my skin really quickly, so it didn't feel like I had anything lingering on my face — a sensation which I loathe.
And while I didn't observe any radical brightening within my month or so of use, I found that my complexion looked healthier overall, where I wasn't experiencing as frequent breakouts as before. This probably has to do with how my skin is producing less oil than before seeing how it's being thoroughly hydrated now. For that alone, I'll definitely be integrating this product into my regular rotation.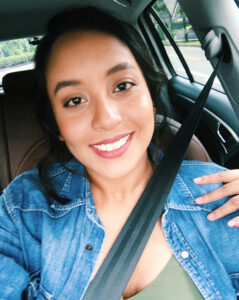 Alice, PHD Student
I prefer a fuss-free approach to skincare, so I was pleased to hear about a product that would meet two of my needs at one go. I won't lie, though — I was pretty intimidated by how thick the product felt on my skin at first. Luckily, it didn't feel too heavy on my complexion and I eventually got used to its texture. Plus, I'd say it's worthwhile compromise seeing its efficacy. I've always had drier skin, so it was gratifying to see less redness and flaking after several weeks of use! Its fragrance is comparatively mild, too, which I'm a fan of seeing how sensitive my skin is.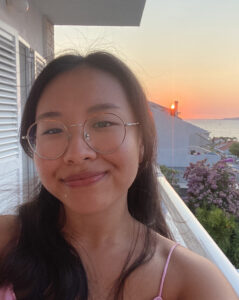 The pay-off
Optimal hydration without any stickiness, greasiness, or heaviness? You bet. Its matte and lightweight finish also seals the deal as an offering perfect for our humid shores, where it moisturises effectively while serving as a prime makeup base. Get your paws on it, stat.